Underwater Ice Hockey - Extreme Sports
Underwater Ice Hockey is a new sport that originated in Austria and is increasingly popular among free divers and extreme sports enthusiasts.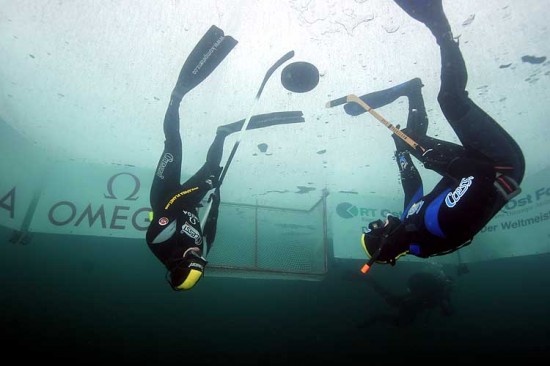 The world's first ever Underwater Ice Hockey World Cup was held in Weissensee, Austria and was won by a team from Finland. Because of the extreme conditions it's played in, fans present at the scene have to watch the underwater action on monitors.