Viber Desktop Version For Free PC to Phone Calling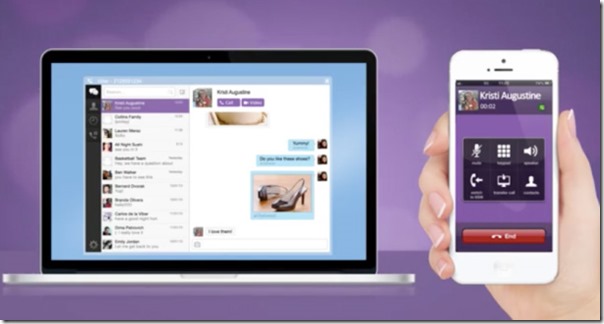 Viber, primarily a multi-platform app that allows voice and text chat between phone users, has now released its desktop version of app for Windows and Mac. This landmark announcement was made yesterday after which Viber is now officially in line to take on Skype that has around or over 600 million users.
Viber said that it has over 200 million users from various platforms, and this user-base is likely to grow exponentially after the introduction of desktop version and nine new languages that were added to the pool just recently.
Viber said that it adds 400,000 new users every day, while 60 million users were added in 2013 only.
Viber said that it will allow Video-calling for those using the app from desktops. Video calling feature is currently in beta and will be rolled out to mobile app versions in near future.
Desktop version users will have to simply use their mobile account to login to Viber. Desktop version of Viber is designed in a way that users can cross communicate (voice, SMS, MMS, video) between platforms. All contacts and other data is also set to seamlessly sync between mobile app and the desktop version.
Viber Desktop Version Features:
Best-quality HD voice calls
Video calls
Free text and photo messages
Group conversations
No registration, passwords or invitations required
Contacts and messages sync between your mobile and Windows
Transfer ongoing calls between devices
You can download Viber here:
https://www.viber.com/