A rare blue moon, which was last seen in 2012, will appear on Friday night.

Blue moons are rare and the next blue moon is not expected until 2018. The term 'blue moon' does not mean that that the moon will change colour, it actually refers to the second of the two full moons that appears in one month. The first full moon appeared on July 2.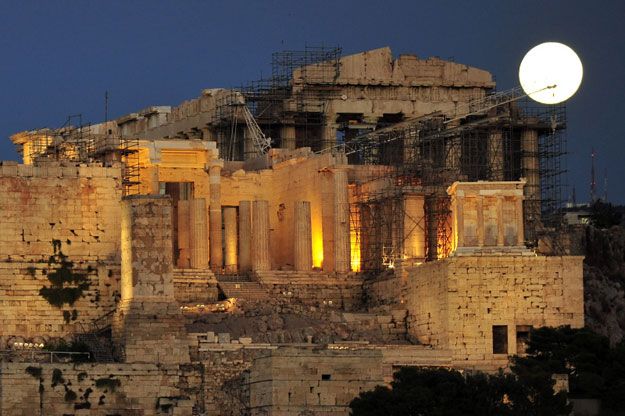 According to NASA, a blue moon is more likely to be red because minute particles called aerosols in our atmosphere filter out the blue light.

Interestingly, blue-coloured moons have been seen before, although they do not have any connection to the 'blue moons' under discussion here. Usually, these blue-tinged moons can be seen after wildfires and volcanoes, when smoke in the air shatters red wavelengths of light, acting like a blue filter.