The owner of the lioness Malik Fazal Abbas, who is by profession a cotton and mango farmer, seems very delighted as it is really rare for lioness to give birth to five cubs at a time. Lions usually give birth to a litter of two to three cubs at a time.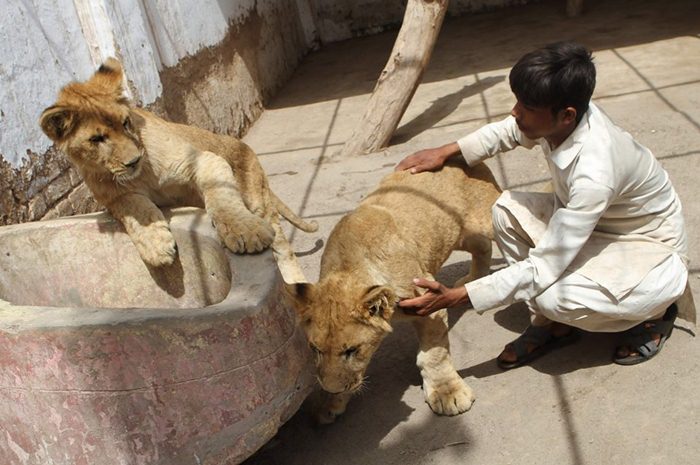 Lioness, which goes by the name of 'Rani' mated with a male lion 'Raja' that Abbas also keeps in his home.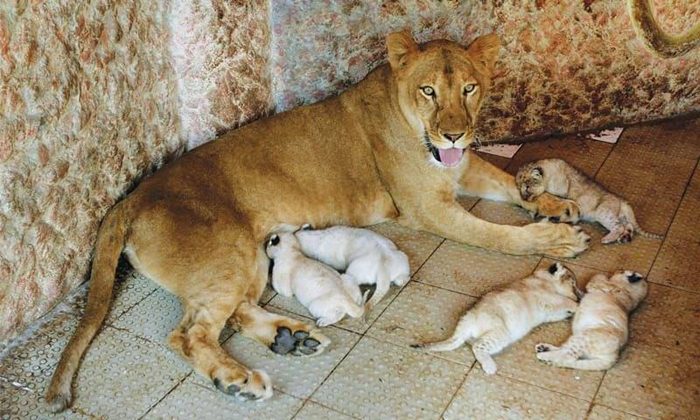 Abbas has been granted a license by the Pakistani Wildlife Department to keep lions as pets like many other people in the country.