Woolet.Co is the latest wallet for modern men to make sure you never lose your wallet again. A stylish and thin wallet that features smart Bluetooth technology. Whenever you leave your wallet behind, it will ping a message to your smartphone or smartwatch to let you know that you've forgotten it. It works both ways too so if you've forgotten your phone, your wallet will let you know.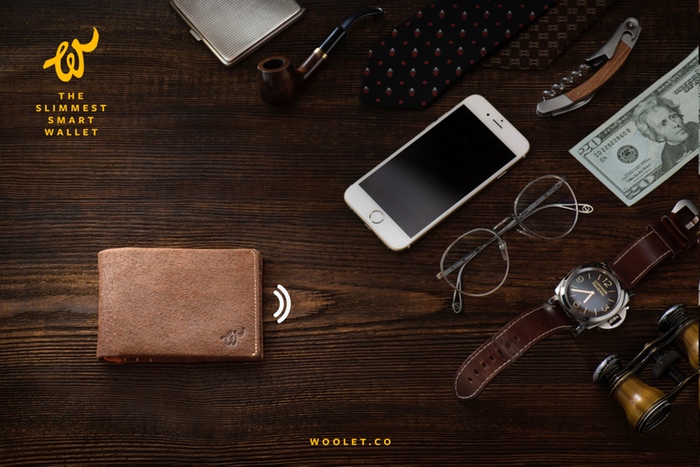 This anti-losing Bluetooth tech is nothing new but Woolet have shrunk it down to produce a wallet that is just 9.9 mm thick - nearly half the thickness of a Macbook Air and packaged it into a modern and stylish offering. The Woolet comes in either traditional black leather or a brown suede finish.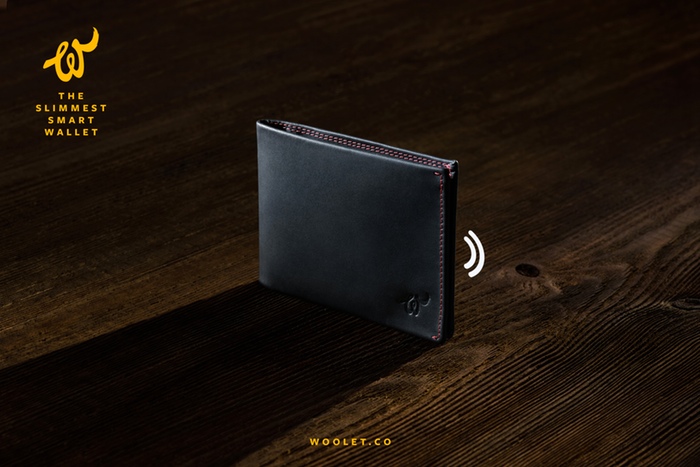 The free accompanying app allows you to set the distance for alerts, anywhere between 20-85 feet (6-25m). It also has a built in distance tracker which is accurate to 0.4m so you can find your wallet even if it has snuck its way down the side of the sofa. If that's not enough then you can ring your wallet so there's no hiding from you! The app also keeps track of the last known location of your Woolet so if it does go out of reach you know where to start looking.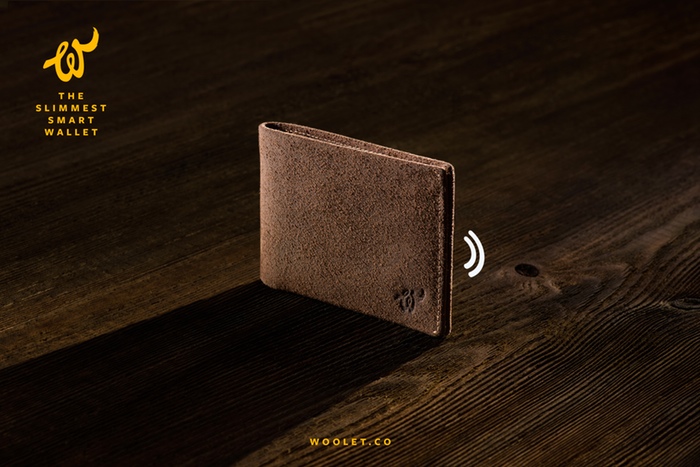 "If it ever does go out of reach" may have worried you a little there but they've also come up with tech to cover that as there is a Woolet crowd detection network; just activate the tech with a push of a button and every other Woolet user will start scanning for your lost Woolet. When they get within range, the GPS location is instantly updated to your phone. You'll never lose your wallet again!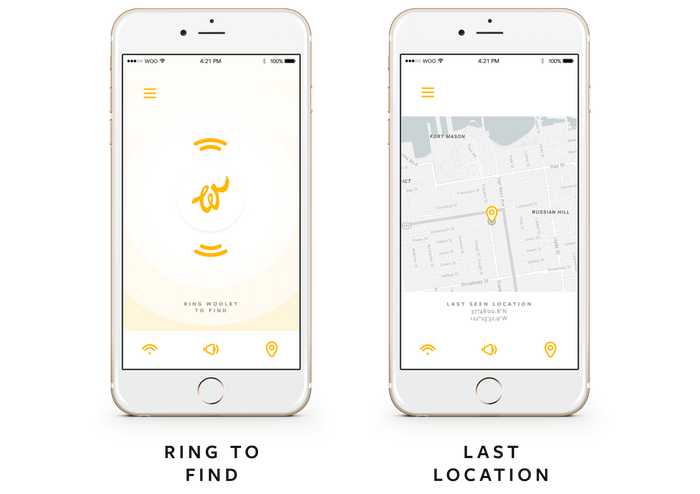 Woolet has 4 slots to accommodate all your cards. There is a large card slot for those bigger IDs (up to 70 x 100mm) and a hidden pocket for that emergency cash. Woolet also comfortably fits larger banknotes, including euros and British pounds, so you're ready for any country.
They're also promising self-charging batteries that recharge themselves using energy from movement or body heat. This still hasn't been finalised however and an update is expected soon.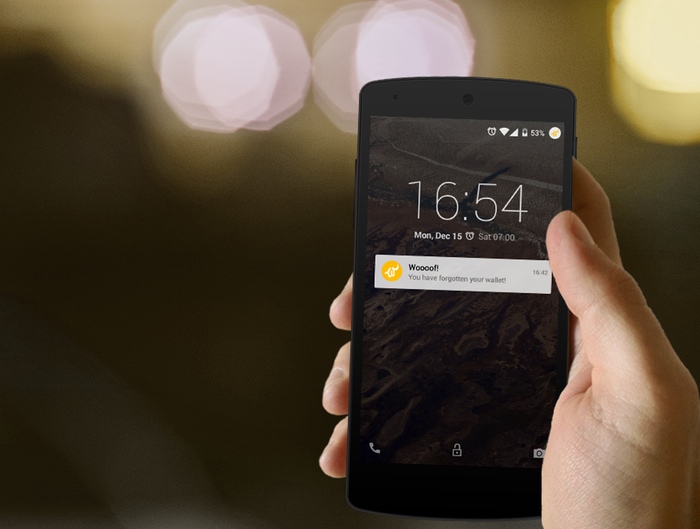 On top of that they're offering other little compliments to your Woolet such as a matching phone case and RFID blocking sleeve for your cards (this prevents anyone reading your RFID-enabled cards to steal your cash or identity). There'e also a key finder, a little keychain with all the same capabilities as the Woolet.
Depending on the success of the Kickstarter campaign they also plan to research and develop other tech such as compatibility for Windows phones and the Apple Watch. If they hit $50k they will offer a larger travel version of Woolet and if they hit $125k they plan to look into a wireless charging pad for the devices.
The early-bird $89 pledges are all sold out but if you're quick and you want to back the campaign then just $99 will pre-order you a Woolet Black. Shipping of the early-bird offerings is expected in April this year with the rest beginning delivery in May.
Check out the campaign video below: