Paper Bag Dating Event by Love Flutter
Paper Bag Speed Dating is the brainchild of the people behind a new London-based dating app called LoveFlutter. They organised the event as a part of their #SayNoToShallow campaign. "Could you get a date using just your personality?" they asked, challenging people to attend their paper bag dating event. 30 women and 30 men signed up.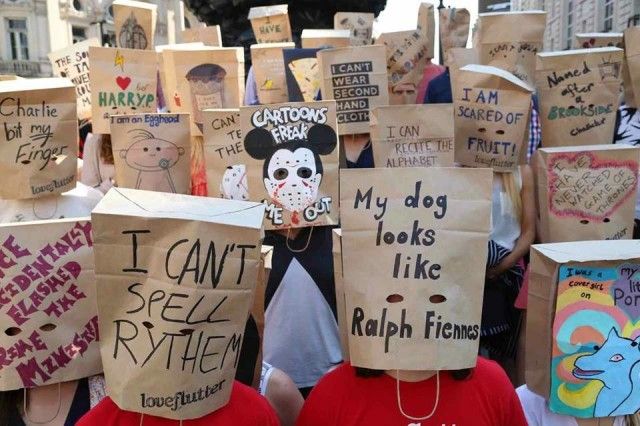 They were given a paper bag each and were asked to personalize them using various designs - they could add quirky personal messages to serve as conversation starters. Later, they had to wear the bags on their heads. Some people did beautiful drawings, while others wrote stuff like "I used to be a spy," or "Does my head look big in this?"