One Good News For Pakistan...Talat Hussain returns



Syed Talat Hussain is the executive director of AAJ Television and hosts the famous show Live with Talat. He writes for Newsline, Daily Dawn, Time Magazine, Daily Times (Pakistan), Daily Express and occasionally contributes to India Today.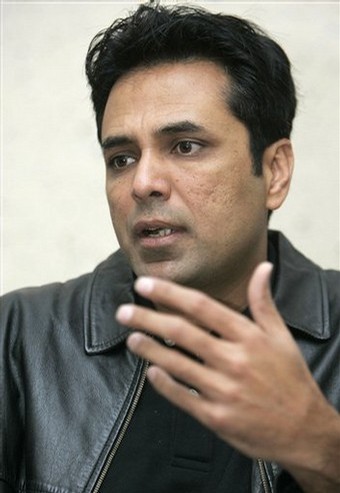 Pakistan's prominent journalist Talat Hussain and other members of his team, who were held by Israeli forces from Freedom flotilla, returned to Pakistan,

All the three Pakistanis were deported to Jordan, from where they flew to Turkey

They were scheduled to arrive in Islamabad, where arrangements were made for according him warm welcome. However, the Islamabad-bound flight was diverted to Lahore due to unpleasant weather condition in the federal capital.

The plane was yet to take off from Lahore.