Everyone wants Angelina Jolie! To read the whole juicy article, pick up the November issue of Women's Health Magazine! House star Olivia Wilde is the November 2008 covergirl for Women's Health Magazine. She talks about playing a bisexual M.D. with a terminal illness on Fox's hit TV show House.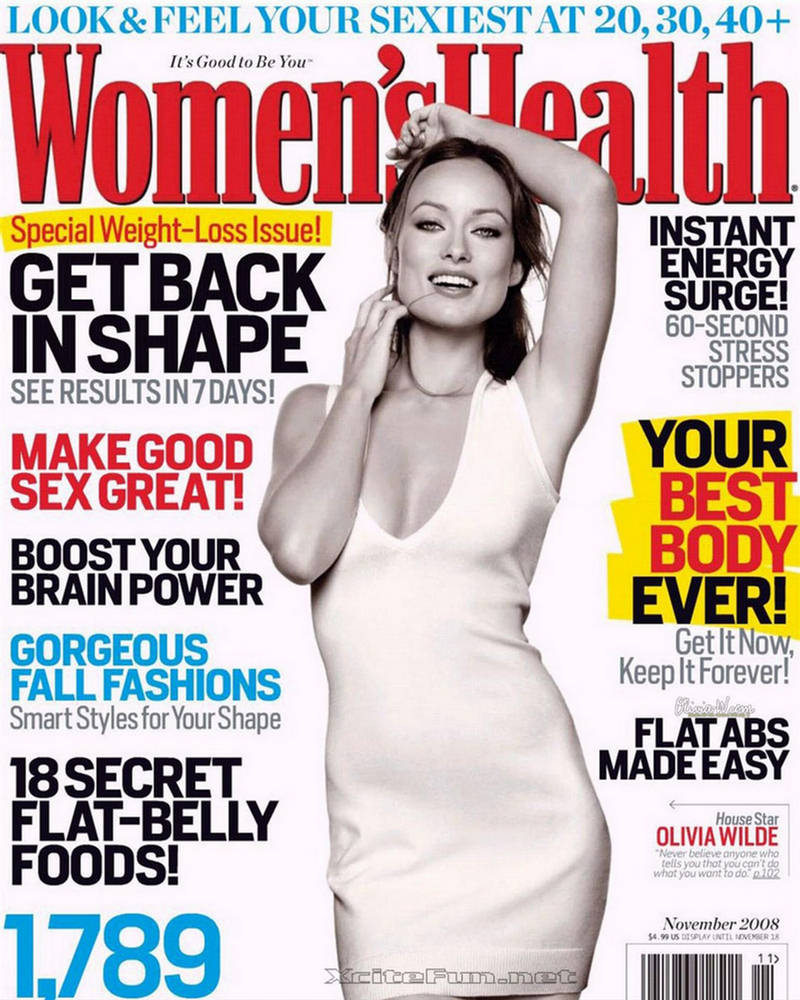 Olivia Wilde recently sat down with Women's Health Magazine to talk about eating healthy, her crush on Angelina Jolie, LA guys and style tips for the season.

On her role in House: Not only am I dying, but I'm gay. Now that's a juicy role.

Wilde just shot a goofy period comedy called The Year One alongside Jack Black, Michael Cera, and David Cross: It was freaking cold at times, and there were a lot of unpleasant conditions, but I was surrounded by the funniest human beings I have ever met. There was zero drama.

Wilde's #1 girl crush: Angelina Jolie, hands down! Just seeing an actress who has been through it all and who doesn't care what other people say about her – someone who has forged her own path.

When they met at last year's Golden Globes: I was sitting at her knees and talking about my parents and how dangerous being a journalist in a foreign country can be. Later, I was like, 'Brad who?' I didn't even realize he was leaning over her shoulder the whole time. Everyone around her just disappeared.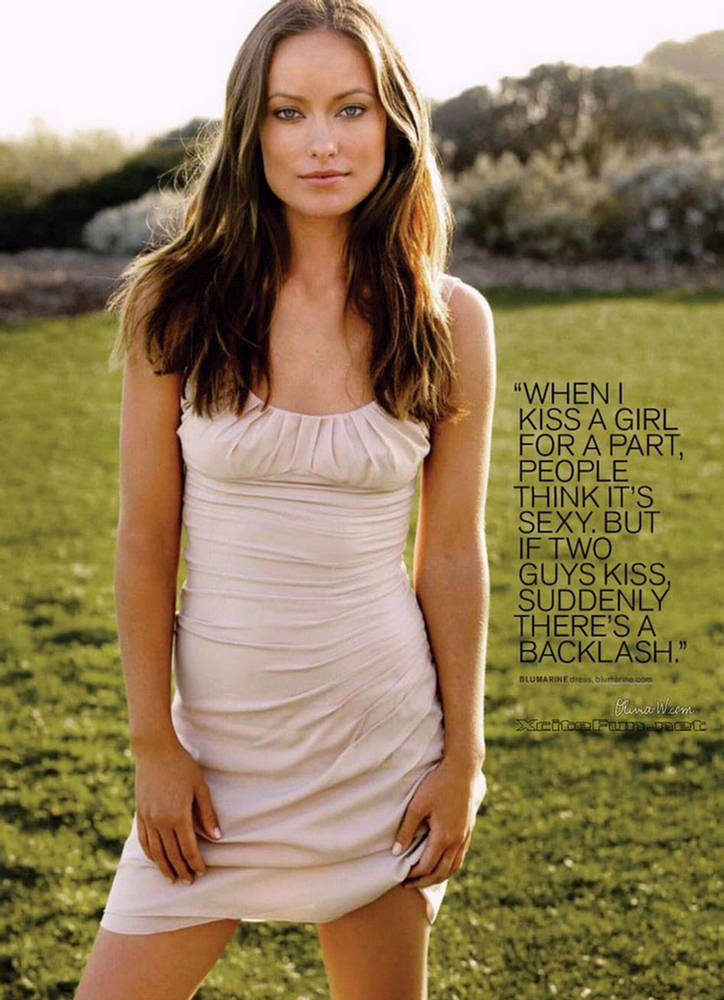 On L.A. Guys: They spend way more time looking in the mirror than I ever do.

Talking eating habits: I don't own a scale and Tao banned the word fat from our house. If we eat too much, we say, I feel clogged up.

Typical men vs. women: I looked really thin, and all the men in my life were worried about me, but all the women in my life were proud of me. They started calling it the Dengue diet.

On her bulldog (Lola) who won a contest to be a spokesdog for Old Navy in 2006: He still acts like a doggie model sometimes. If I put a T-shirt on him, he won't move. He thinks he's back at the job; he'll strike a pose and just sit there.

As for herself: It would be so depressing to be a model and not get to say a word. There's no personality involved.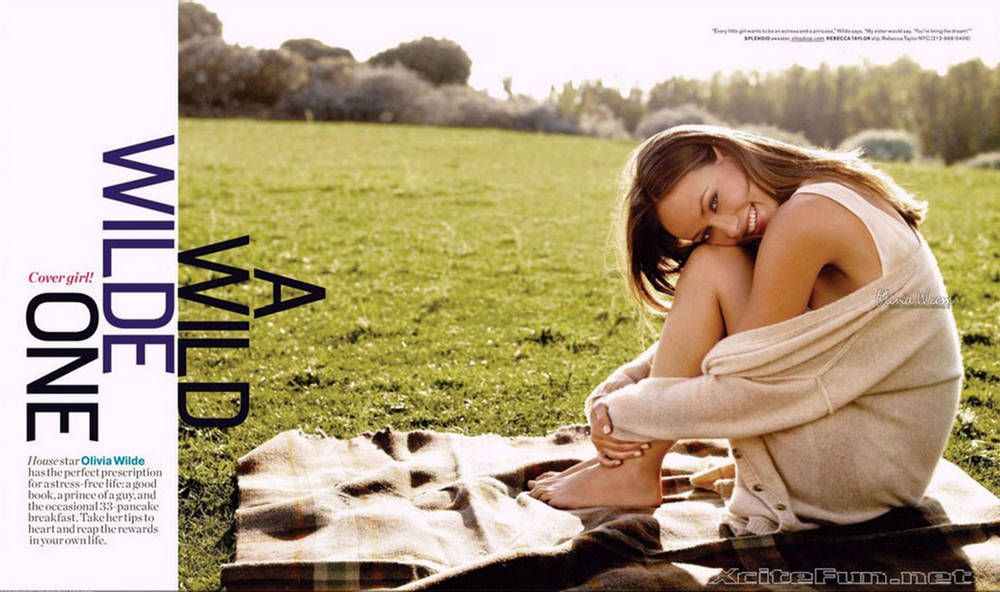 Four People She'd Invite to a Dinner Party: My grandfather, Claud Cockburn, because he was an amazing journalist and I never met him. Oscar Wilde – he would have great anecdotes. I would love to have Rosalind Russell in there too. Oh, and Al Green because he's my favorite artist and he can sing to us after we're done talking.

Best Style Tip: Always wear a dress that you can pee in. I wore an incredible dress to the Emmys, but I had never tried to pull it up. I had to take it off to go to the bathroom. I nearly ripped it off my body because I had to go so bad.

One thing that would surprise most people: I'm shy. In fact, I was at a party last night and I was just sitting there praying that no one would come over and talk to me.

Strangest thing in her fridge: Kombucha. People think it looks like vomit, but I think its fermented mushrooms, and it's good for you.

Bizarre talent: I was on my high school step team. I still love it. I'll do it sometimes and people are like, What the hell is that?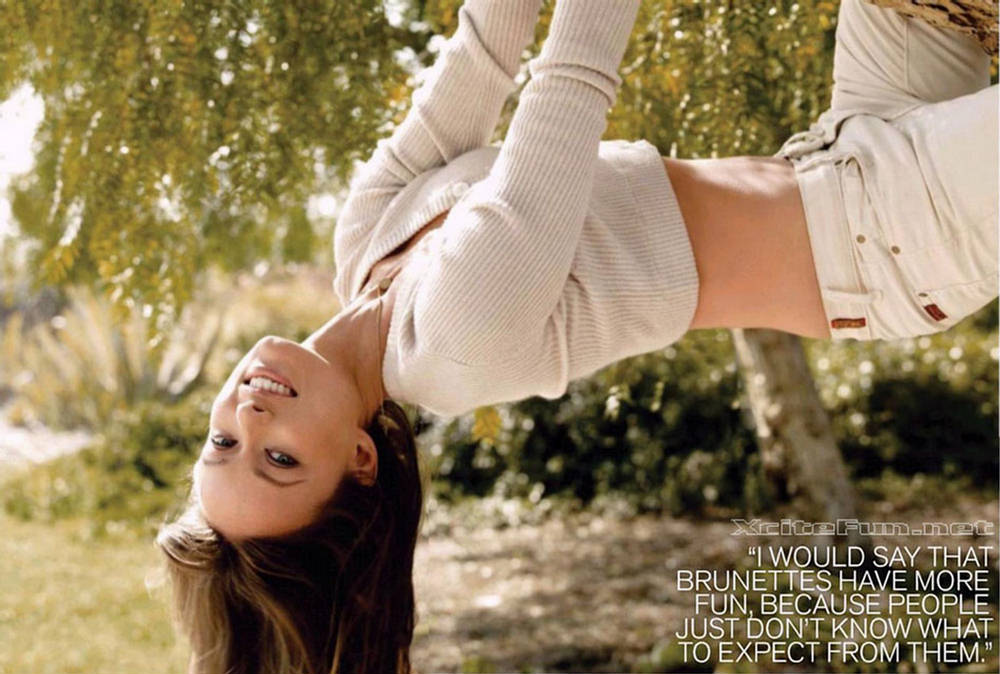 When a friend of her parents suggested a setup: He wanted to introduce me to this Italian guy who made films and lived on a school bus. I said 'Whoa! I don't want to meet a dude who lives on a bus! The Italian guy (now Olivia's husband) is an Italian prince whose family owns a palazzo in Rome and a castle in Vignanello, Italy. He's a filmmaker and a documentarian; the bus is a mobile studio for a cinema collective he founded.

On her decision to elope with husband, Tao Ruspoli: My dad did have a minor heart attack, and it was hard to imagine settling down at the time, but there was this wave of romantic excitement and an overwhelming sense that we were supposed to be family. We were very open to the idea that if it didn't work we would let it go its course. No pressure.

On Ruspoli's royal status: Everyone expects him to pick me up in a limo or yacht. Then Tao rolls up in this old Thunderbird, wearing flip-flops, his hair all crazy. People are like, He's a prince?