Madhuri Dixit Filmfare Magazine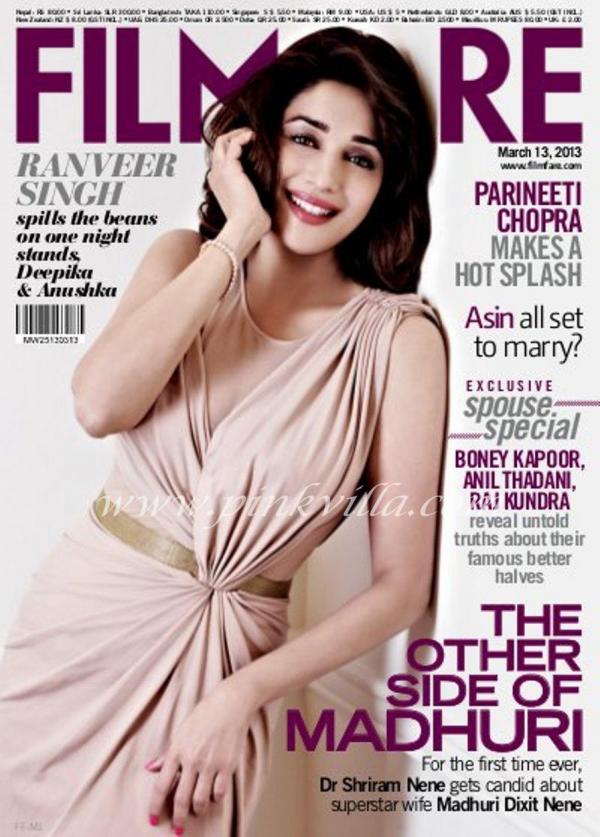 Madhuri Dixit Nene adorns the cover of the latest Filmfare issue of March 2013. She looks gorgeous wearing a pink Amit Aggarwal dress.
In a one of a kind interview, in the 'Spouse Special' section, Dr Nene talks about his actress wife, Madhuri. Talking about his wife's culinary skills he says, "Her kung pao chicken, thai curry and dosas are outstanding." There, that is something we did not know about our favorite star, isn't it?
He adds, "Madhuri is easy going and never carries her star status to her private life. Therefore in private, we don't really behave any different from any other couple."