Innocence of Muslims - Film Protests By Muslims
Innocence of Muslims, previously called Innocence of Bn Laden is an anti-Islam film extracts of which were posted on YouTube. According to one of the consultants to the film it was a full-length feature film that was shown only once to the public to an audience of about ten people at a rented theater in Hollywood, California. The film was allegedly produced by Nakoula Basseley Nakoula.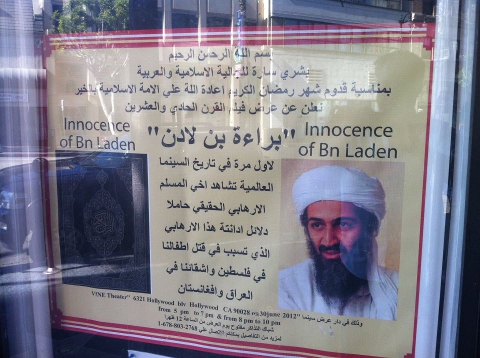 And Now this films reject , Delete and Protests From All Website By Muslims of , Bahrain, Iran, Kuwait, Mauritania, Palestinian territories, Saudi Arabia, Syria, Turkey, Bangladesh, India, Indonesia, Malaysia, Maldives, Pakistan With The Help of Google.