Whether you like to admit it or not, Facebook is something to which we dedicate most of our time and no doubt that it is an indulging hobby. Yet many people are not aware that there are some useful keyboard shortcuts for Facebook that can make the activity on it much easier. So before your next Facebook session, have a look at these super useful keyboard shortcuts that can help you zoom through the site without dragging around the mouse.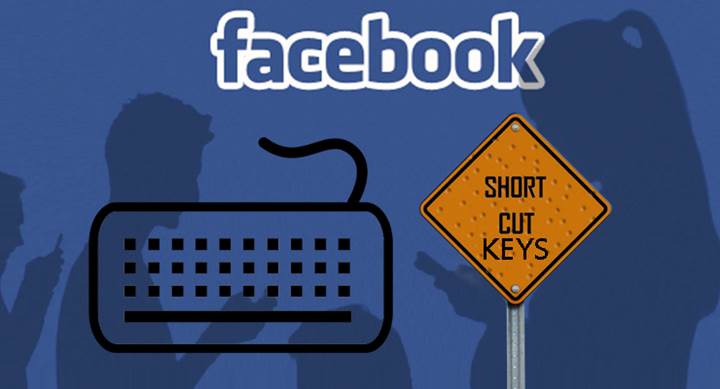 News Feed shortcuts:
Following are the dedicated shortcut keys that can be used while browsing the News Feed:
j and k: Both of these buttons on the keyboard help to scroll between the posts. Press 'j' to go to the next post and press 'k' to go up to the previous post. As soon as you press any of these buttons, you will see a thick black line around the post showing that you have selected it.
l: To like or unlike a selected story
c: To comment on a selected story.
s: To share a selected story.
o: To open the attachment of a selected story.
p: To post a status. Press p to get your cursor in the new status box and start typing.
/ : To open the search box.
q: To search chat contacts.
?: To open the list of keyboard shortcuts while in News Feed.
Access Keys:
There are some other access keys for those who only use their keyboards to navigate. Since keyboard shortcuts can differ by browser, find the right combination of keys for the one you use and replace # with the key number listed:
Internet Explorer for PC: Alt + #, then Enter
Firefox for PC: Shift + Alt + #
Safari for Mac: Ctrl + Opt + #
Firefox for Mac: Ctrl + Opt + #
Chrome for Mac: Ctrl + Opt + #
Chrome for PC: Alt + #
Key Number:
0 : Help
1 : Home
2 : Timeline
3 : Friends
4 : Inbox
5 : Notifications
6 : Settings
7 : Activity Log
8 : About
9 : Terms