How To Copy Contacts From Smartphone To Another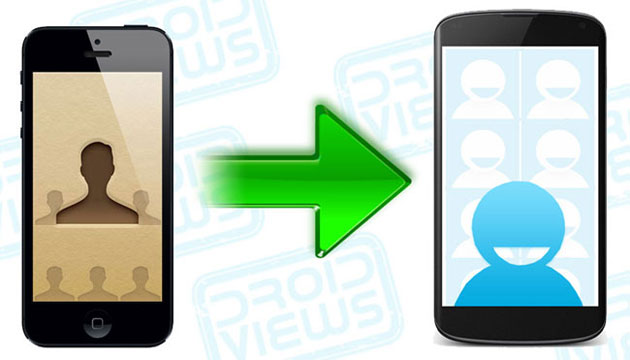 As there is variety of new smartphone coming daily in the market, users get used to change their smartphone frequently, normally when people change their smartphone they always have tough time to keep their phonebook contact. Well, if you have few contacts then you can copy them to the SIM card and easily transfer them into the new smartphone without any hassle.
However, if you have a good list of contacts along with the additional information about them, including the picture, email address and notes etc. and you want to copy them to your new device, you can opt any of the option below without the need to place both old and new device together.
Copy Phonebook By Using Email Account:
If you possess a smartphone, you must have an email account for that and by using this you can easily transfer contacts to your new smartphone.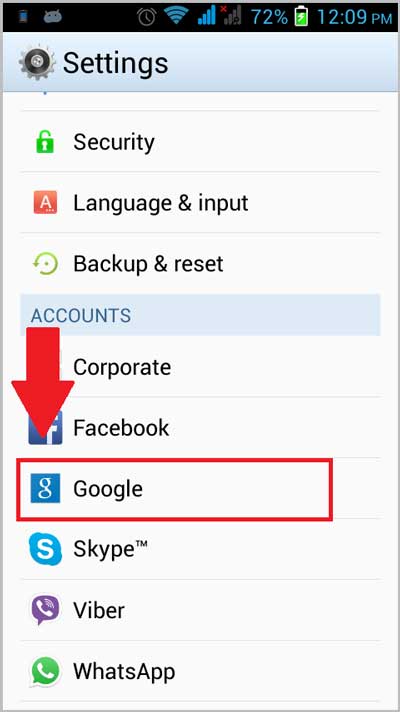 From an Android phone, go to Settings and scroll down to the category of accounts and select 'Google' and make the Sync on, or you can separately sync the contacts only so when you login from the same account from a new device, you can easily bring back your contacts to the new device.
Copy Phonebook By Using Memory Card:
To transfer your contacts through memory card, firstly you need to copy them from the SIM or the phone storage to the memory card, situated in your old smartphone and by placing it into the slot of new smartphone, you can easily recover your contact list.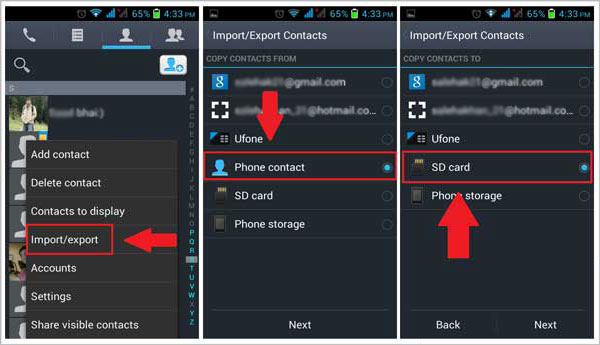 For this reason, go to Contacts > Options > Import/Export and select the import of contacts from SIM or Phone to the memory card and it will show you the notification telling the name of the file in which the copied contacts would be stored. So you can easily get the contacts file that will be stored on the memory card.
Copy Phonebook By Using PC:
You can also transfer contacts by using your PC. Simply connect your smartphone with PC through a USB cable and Open your Contacts from your Android phone, go to options, select Import/Export option and make a file in the phone or sd card first then transfer that file into the desktop via data cable and copy your contacts to your PC so when you connect your new smartphone with this PC, you can move the contacts folder to it. You can also keep a copy of your contacts into your PC so if you accidentally lost your contacts from your smartphone you can easily bring them back.