Fujifilm: The 10-megapixel FinePix S2000HD ultrazoom replaces the S1000fd and chiefly upgrades the lens, replacing the normal 12X lens with a 15X, hardware-stabilized unit. The HD in the camera's name also points to a new HD video recording feature that gives it a widescreen 720p capture mode.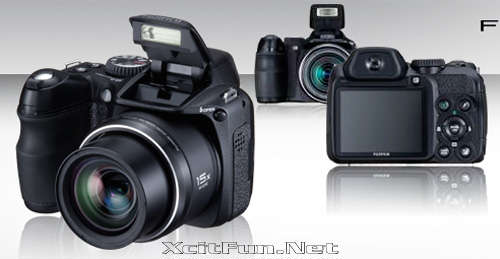 Amateur sports photographers can also drop the resolution in exchange for higher speed: a step down to five megapixels increases the continuous shooting rate to 6.8 frames per second, while a further step down to three megapixels shoots at a quicker-still 13.5 frames per second.

The camera normally allows light sensitivity up to ISO 1600 but will push up to 3200 or 6400 by halving the pixel count for very dark environments where the addition of noise is secondary to capturing the shot. Fujifilm lists a price of $300 Canadian ($293 US) for the S2000HD.