China Bans Uighur Muslims From Observing Ramadan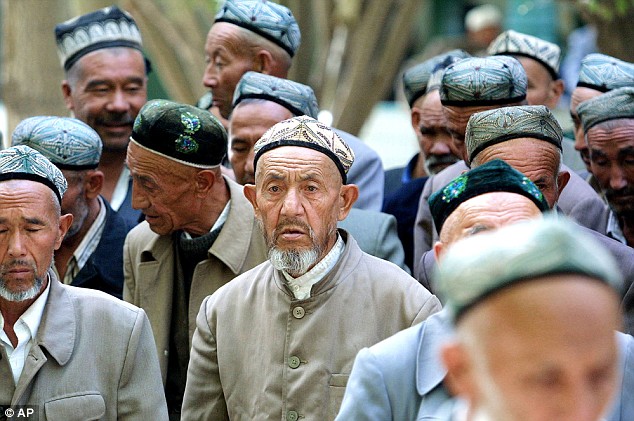 Chinese authorities
have forbidden
Uighur Muslim
civil servants, students and teachers in the Xinjiang region to observe the
month of Ramadan
, Ban comes after months of unrest and terrorist attacks in the region.
Xinjiang, home to the
Uighur ethnic group
that forms the
majority Muslim population
of the region, has been the site of
regular clashes
between locals and state
security forces
. Attacks in other parts of China have been blamed by authorities to Uighur terrorists seeking independence.
This isn't the first time Chinese authorities have imposed a ban on Muslim practices, and said China has restricted fasting in Xinjiang for years, citing its concern for the health of government employees.
On Monday, the third day of Ramadan, authorities reportedly inspected Uighur homes to see if the fast was being observed, a spokesperson for the exiled World Uighur Congress told AFP. "China taking these kind of coercive measures, restricting the faith of Uighurs, will create more conflict".
However, the head of the
Islamic Chinese Relations Council
denied any knowledge of a
Ramadan ban
, saying that if such a ban is in effect, it's an initiative of lower level state employees and not a directive from higher authorities.