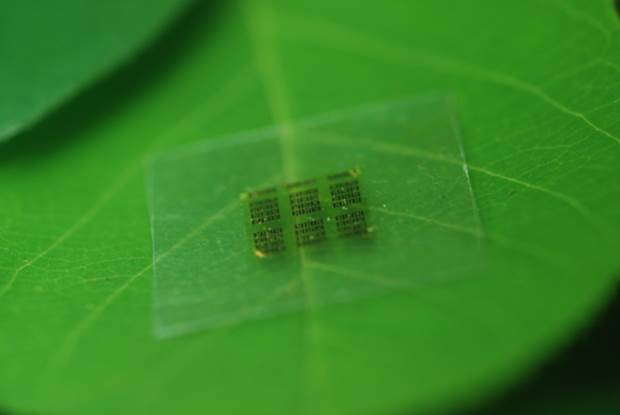 Scientists at the University of Wisconsin-Madison have developed a new semiconductor chip model made of wood. Regular chips currently available on the market are composed of a non-degradable support layer, which makes the disposal of such products harmful to the environment. The "green chip" replaces this aggressive layer with a cellulose nanofibril (CNF), which is a flexible, biodegradable material made from wood.
The majority of material in a chip is support. We only use less than a couple of micrometers for everything else, now the chips are so safe you can put them in the forest and fungus will degrade it. They become as safe as fertilizer. The process also involves further treatment on the small plate to prevent it from having size alterations, since the material can contract or expand according to moisture absorption from the air. The result is a cheaper and less harmful chip.
Some analysts in the technology industry believe that the development of this new technology could be the first step in making gadgets mostly from bio-degradable materials, replacing the use of highly toxic materials, such as gallium arsenide, a semiconductor that is widely used in the production of electronics. One factor that may help increase the use of cellulose by industries is the price of the chemical and its effectiveness in electronic circuits, in which case nanofibril is cheaper than arsenide and silicon - the main ingredients of electronic chips – and has a very similar performance.
Mass-producing current semiconductor chips is so cheap, and it may take time for the industry to adapt to our design, but flexible electronics are the future, and we think we're going to be well ahead of the curve.