Benefits of Blood Donation - Be The Life Saver
There's no substitute for
blood donation
and giving blood regularly saves lives. One single donation can be split into three separate parts, helping save or improve the lives of patients. Just three teaspoons of blood can save the life of a premature baby. If you donate blood, you can help in
saving lives
of many patients.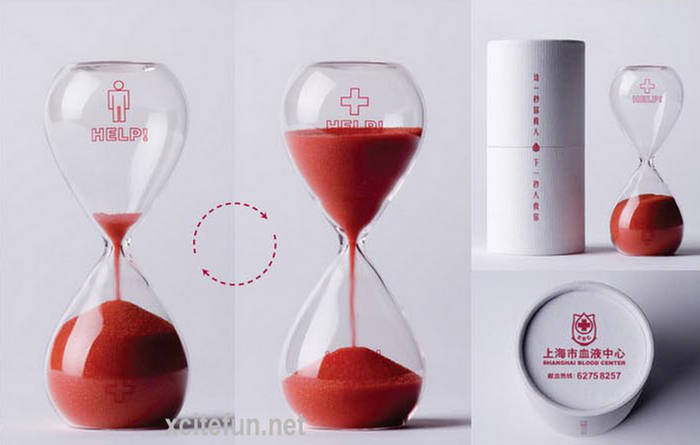 Blood donation
is not hazardous and it proves to be a healthy habit that helps blood renewal.The volume of blood donation is 370:400 ml, almost
7.5%
of the adult blood volume.It is compensated in a short period of time. Blood donation benefits not just the person receiving the blood, but also the donor. Surprisingly enough, people who give blood also receive many
health benefits
.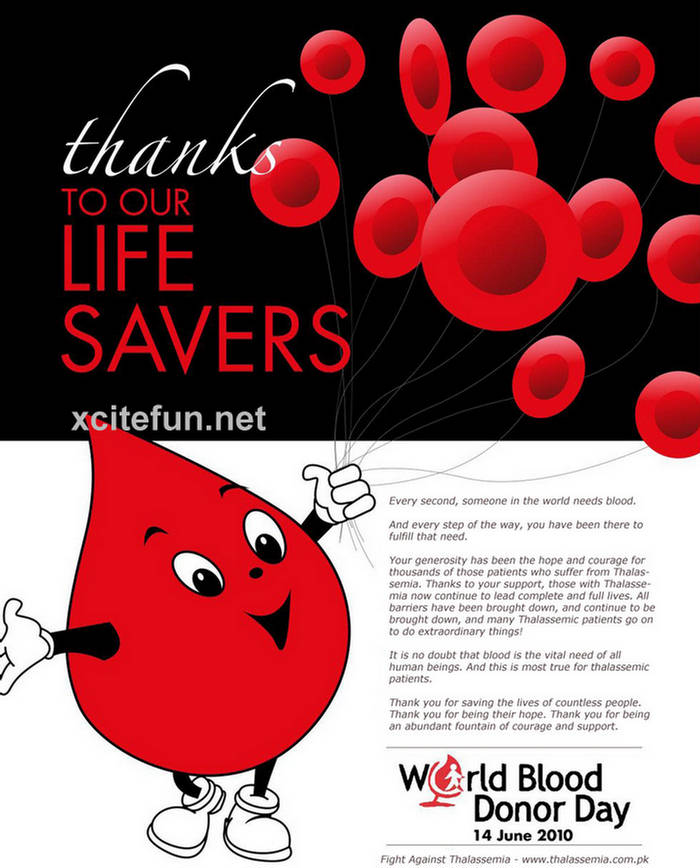 Thousands of patients need blood transfusion as in the following conditions:
Patients suffering from haemorrhage due to casualities
surgical procedures and labours
Haemophilic patients
Chronic Anaemia
Malignancy Thalassemic patients
Bone Marrow transplantation
Neonatal jaundice and others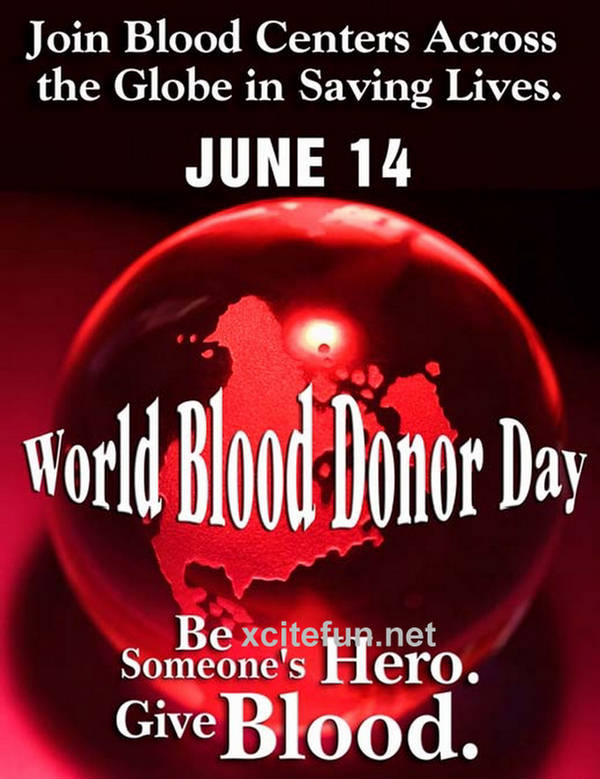 Health Benefits of Blood Donation
Blood donation benefits extend beyond those who receive life-giving blood. Donors also receive numerous health benefits. Blood donation benefits to donors include:
Free health screening: Every time you give blood, a medical technician, doctor or nurse will check your blood pressure and give you a free health screening.
Reduced risk of heart disease: Some doctors and scientists believe that giving blood may prevent heart disease. Although no conclusive evidence is available, numerous physicians have noted that blood donors typically have fewer cases of heart disease than non-donors. Dr. Harvey Klein, in an article on USA Today, speculates that giving blood regularly reduces the amount of iron in the bloodstream. While iron is an important element and necessary for human life, too much iron may actually damage the heart and circulatory system. Dr. Klein and others believe that reducing blood iron through regular blood donation is a healthy way to potentially lower your risk of heart disease.
Acts of altruism make you feel good! Giving feels great, especially when you understand that one hour of your time and one pint of blood can save so many people.
Blood Donation giving the wonderful feeling of saving someone's life.
One can diet or remain fit by donating blood regularly. One pint of blood (450 ml) when donated burns 650 calories in donor's body.
After donating blood, the count of blood cells decreases in our body, which stimulates the bone marrow to produce new red blood cells in order to replenish the loss. So, it stimulates the production of new blood cells and refreshes the system.
Regular blood donation helps especially males in loosing iron on regular basis. It helps in reducing the chance of heart attack to one third.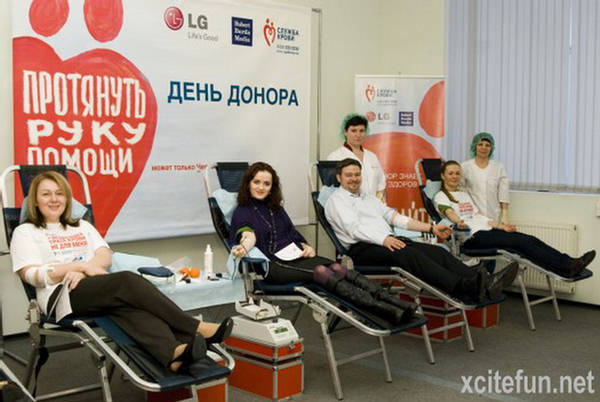 Blood Donation Processes
Blood Donation Best Ad