Biggest Cheaters in Sports History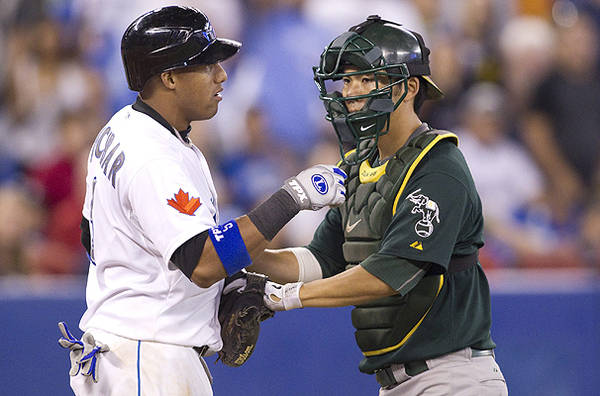 Biggest cheaters in sports history Stealing signs? That's a problem unique to baseball. But cheating? That can be a problem in multiple sports. Get a load of the biggest cheaters in sports history, who took shady behavior to the next level.
Mitchell Report All-Stars - The Juicers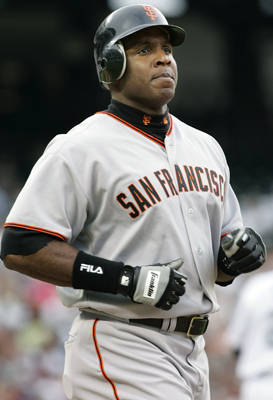 Sure, there's still all kinds of debate about who did, who didn't and what's proven, but what we do know is that the steroids era led to records as inflated as Barry Bonds' head Human growth hormone barry bonds head, Mark Mcgwire admits to using steroids,
Chinese Gymnasts - Scandal of The Ages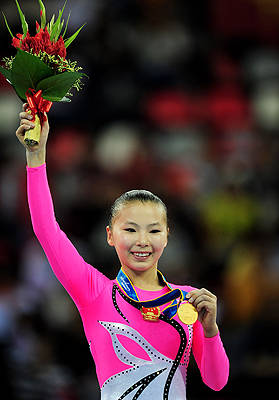 He Kexin and other Chinese women gymnasts who medaled at the 2008 Olympics looked underage, despite what Chinese Olympic officials said. The IOC stripped China's Dong Fangxiao of a medal from the 2000 Games because it was discovered that she was underage. Dong Fangxiao only 14 at Olympic games. Women's Olympic gymnasts must be at least 16,
East German Swim Team - The Wonder Girls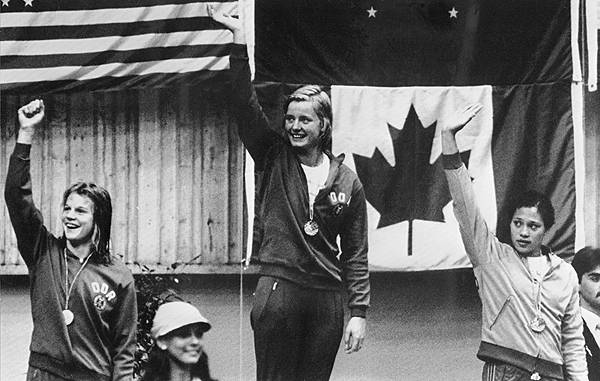 The East German women's swim team surprised the world when it dominated the 1976 Olympics. It turns out the women had been fed steroids and told they were vitamins. 1976 East German women's swim team wins 11 of 13 golds,
Bill Belichick and The Patriots - Spy Gate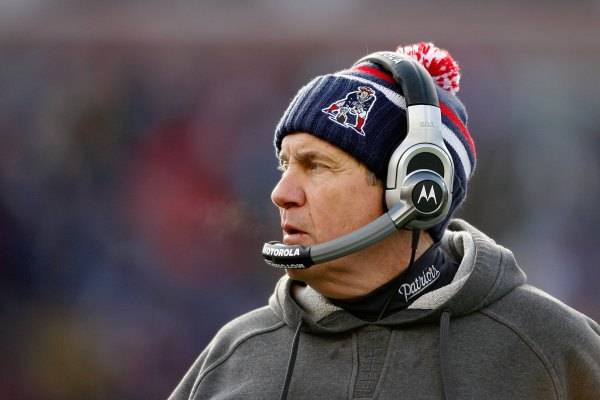 He may be one of football's most brilliant minds, but Bill Belichick isn't above a little cheating, as he showed in 2007, when the Pats were discovered to be videotaping the opponent's defensive coaches' signals during a game. Belichick was hit with the largest fine ever imposed on an NFL coach. Belichick fined $500,000 for illegal videotaping, The Pats also were fined. Patriots fined $250,000 for illegal videotaping, Belichick and Patriots + Spygate
Ben Johnson - Disgraced champion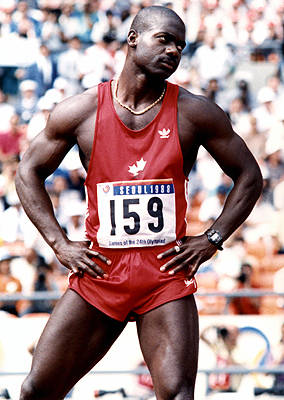 The Canadian sprinter demolished a field that included Carl Lewis and Linford Christie to win the gold medal at the 1988 Seoul Olympics in a world-record time. Just three days later, however, his gold medal and world record were stripped and he was sent home from the Games after testing positive for the banned steroid, stanozolol. Johnson returned to the sport in 1991, but he was found guilty of doping in 1993 and banned for life by the IAAF. Ben Johnson wins gold in 100 meters at 88 Olympics, Ben Johnson wins gold in 100 meters at 88 Olympics,
Marion Jones — Not Quite In The Clear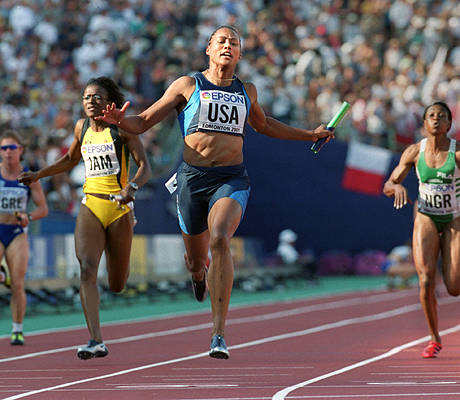 One of the most dominant Olympic sprinters in history, Marion Jones denied using performance-enhancing drugs for years until 2007, when she confessed to using this designer steroid from September 2000 to July 2001. She also pleaded guilty to lying to federal agents investigating BALCO and tearfully apologized outside a courthouse. Jones gave back the five medals she won at the Sydney Olympics, and the IOC wiped her name from its record books. marion jones wins three golds and two bronzes at Olympics,
Mike Tyson - The Biter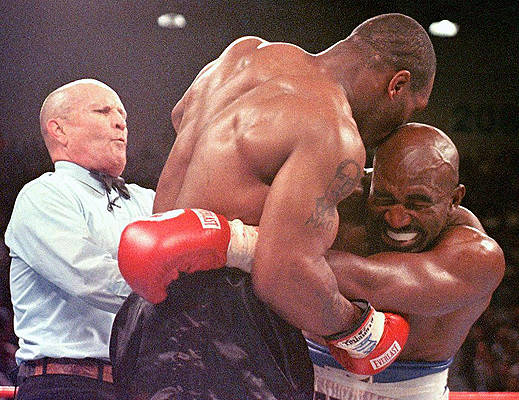 On June 28, 1997, boxing heavyweights Evander Holyfield and Mike Tyson met in the ring for the second time. Their first match, seven months earlier, hadn't ended well for Tyson. In Holyfield-Tyson II, Iron Mike was hungry for redemption - and also for cartilage, apparently. In a tie-up with Holyfield in Round 3, Tyson bit Holyfield. The fight was allowed to continue, and so was Tyson's feeding frenzy. He next bit Holyfield's left ear. Amazingly, the fight wasn't stopped until after the round had ended and Tyson had charged Holyfield's corner. Only then was Iron Mike disqualified.
Rosie Ruiz - Taking Us For A Ride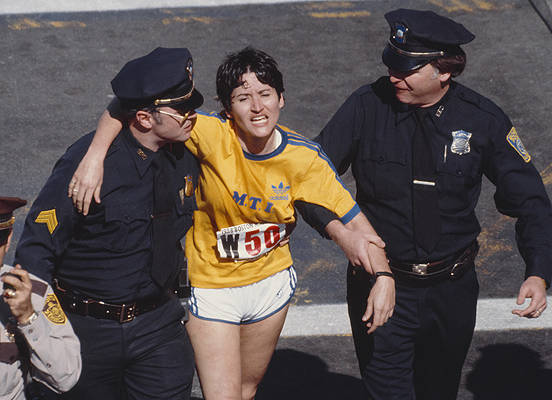 The unknown Rosie Ruiz won the 1980 Boston Marathon by coming out of nowhere. Literally. OK, not literally, but race officials later determined Ruiz did not run the whole race. Instead, they said she came out of the crowd about a mile from the finish, crossed the line and pretended to have won. A subsequent investigation showed that, during the 1979 New York Marathon, Ruiz short-circuited her way to the finish line with the qualifying time she needed to run in Boston. Ruiz was disqualified, giving the Boston victory to Jacqueline Gareau.
Danny Almonte - The Ringer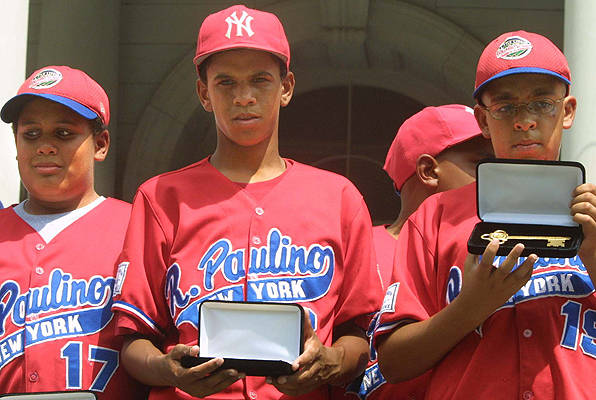 The 12-year-old Danny Almonte set the Little League World Series alight in 2001 with 70 mph fastballs and a perfect game. There was one big problem, though: Almonte, the star of the Rolando Paulino Little League All-Stars from Bronx, N.Y., wasn't 12. He was 14, too old to compete at the LLWS. The discovery nullified the third-place finish by his team and left his father facing criminal charges. Danny Almonte's father charged with falsifying birth records, little league world series maximum age limit 13,
Tonya Harding - If you can't beat 'em, beat 'em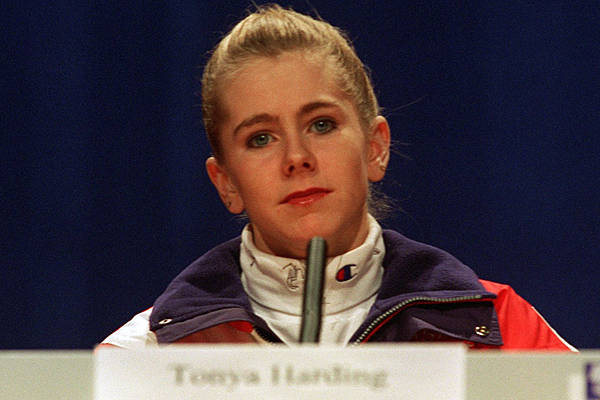 Oh, Tonya. Once a championship-level figure skater in the early 1990s, she failed to medal at the 1992 Olympics, and by 1993 her career was in decline. Nobody saw coming what happened next: Rival Nancy Kerrigan was attacked by a man hired by Harding's ex-husband during a practice at the 1994 U.S. Championships. Harding and Kerrigan both made the Olympic team as bitter teammates. Harding admitted to covering up the attack, but her lawyers' legal threats saved her spot (she finished eighth amidst full-scale media glare). Later in 1994, she was banned for life by the U.S. Figure Skating Association, relegating her to a shamed career full of reality TV and low-level women's boxing events. Tonya Harding +won 1991 U.S. Figure Skating Championship, Jeff Gillooly prison sentence,
Floyd Landis - Liar, Liar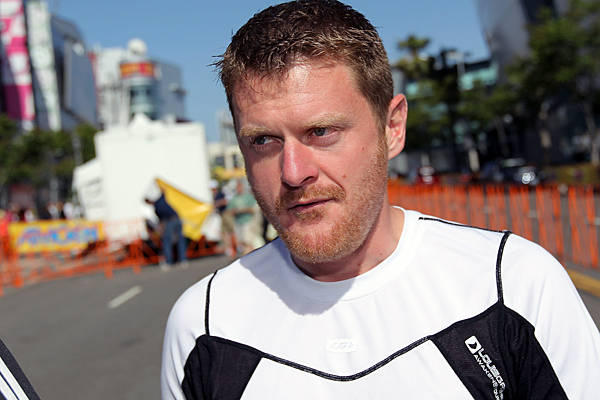 He had reached the top of his sport, winning pro cycling's treasure in 2006, the Tour de France. Only two other American cyclists (greg lemond and lance armstrong only 2 americans to win tour de france) had ever won the event. However, Landis was stripped of his title and banned from the sport due to a positive test for performance-enhancing drugs. The disgraced rider was vehement in his defense, sparking his own multiple legal challenges until finally admitting in 2010 that he had lied all along. He also then accused Armstrong and numerous others of doping, but with his credibility shot, does anyone hear him? Floyd Landis banned from cycling for two years,
Maradona - Hand of God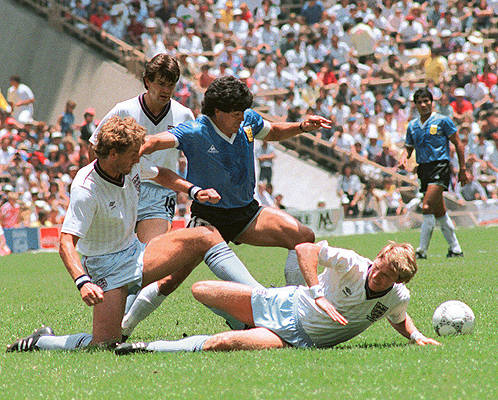 Maradona scored twice in Argentina's 2-1 victory over England in the 1986 World Cup, the second goal a spectacular finish after a mazy dribble through the defense. But his first goal will forever be remembered, as he reached a hand above his head to knock the ball into the net past England goalkeeper Peter Shilton. The referee, however, missed the call and the goal stood. Maradona slyly described the goal as "a little with the head of Maradona and a little with the hand of God." He finally apologized in 2008, but it's unlikely that made the English feel better.