The LEGO On The Loose Exhibition - Sydney
The LEGO On The Loose exhibition at the Sydney Wildlife World and Sydney Aquarium is opened and runs for a year. The exhibition has been two years in the making, features 25 giant LEGO models made up from over 1.5 million LEGO bricks.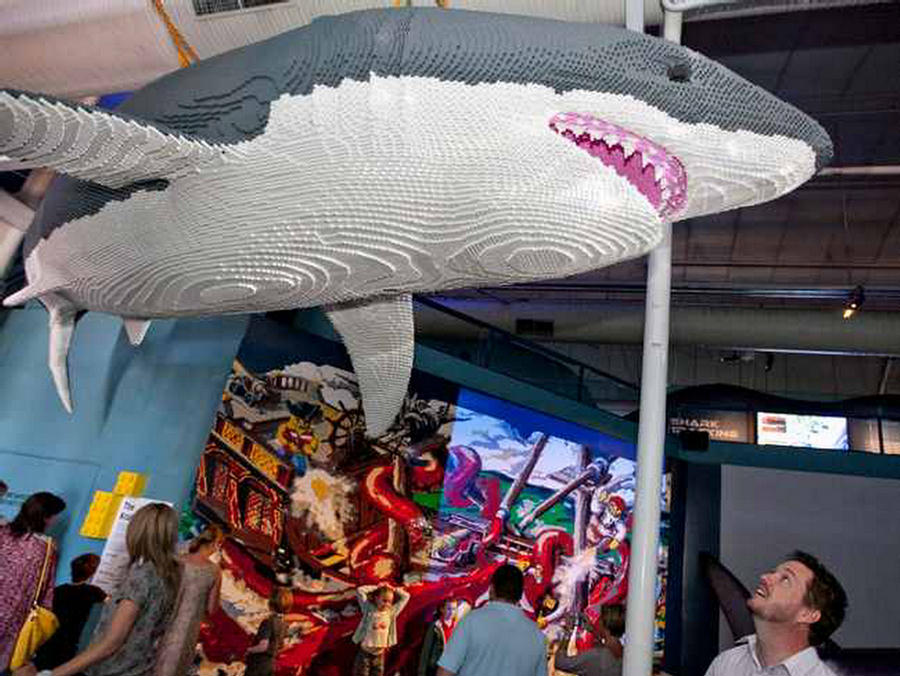 A man looks up at the 6.4m long model of the shark by Stephen Gerling weighing over 600kg.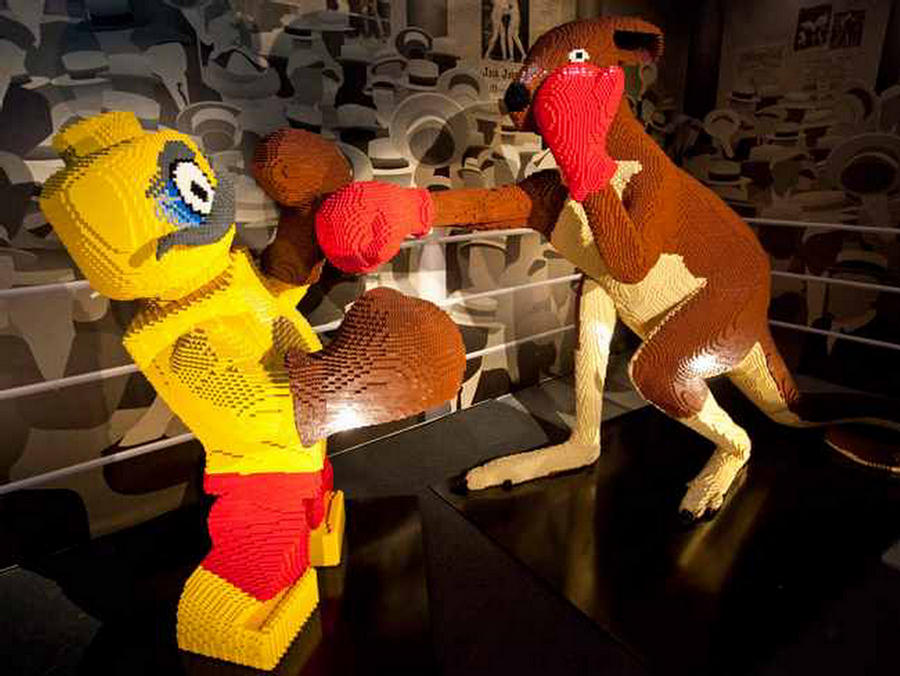 Boxing Kangaroo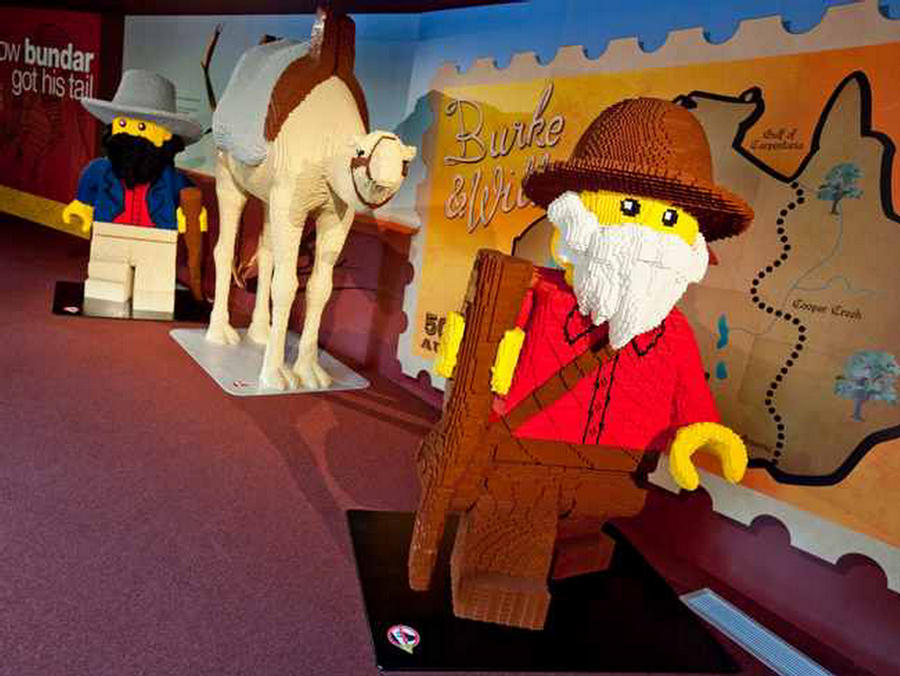 Model of Burke & Wills and Camel by Erik Varszegi comprising of 80,000 bricks.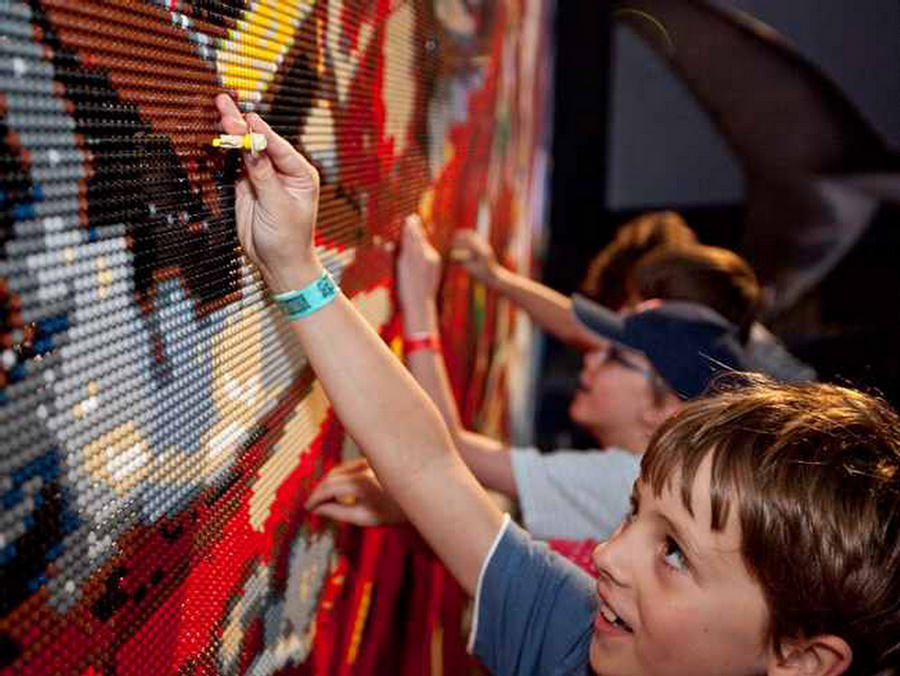 A little boy sticks his LEGO Minifigure to the Kraken mural by Stephen Gerling, measuring 6.1m long by 3.5m high and made out of 331,776 bricks.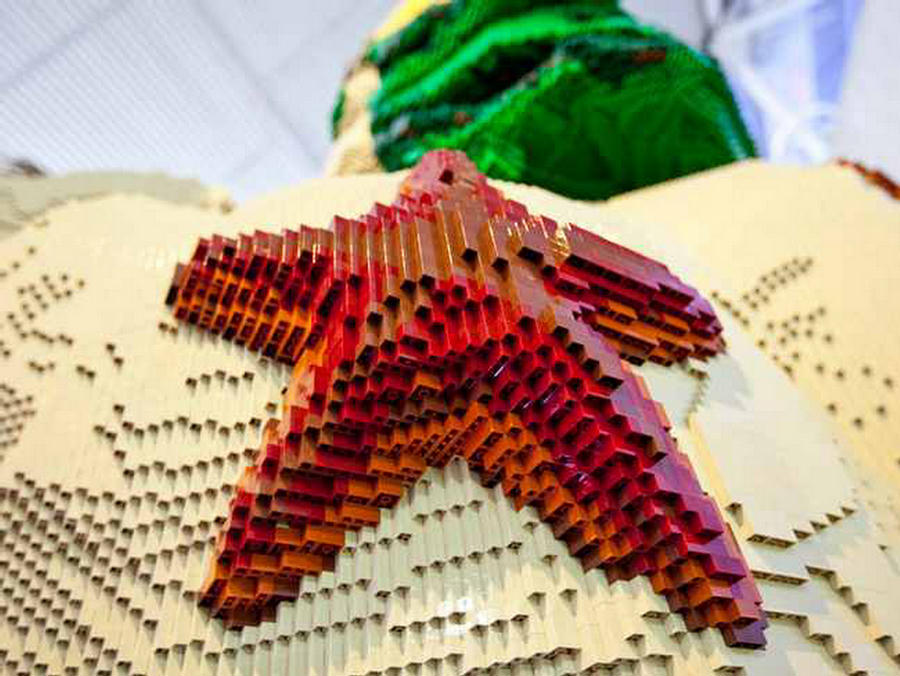 Detail of the Starfish on the rear of the giant LEGO statue of Neptune. Fun Fact: There are 915 million ways to combine six LEGO bricks.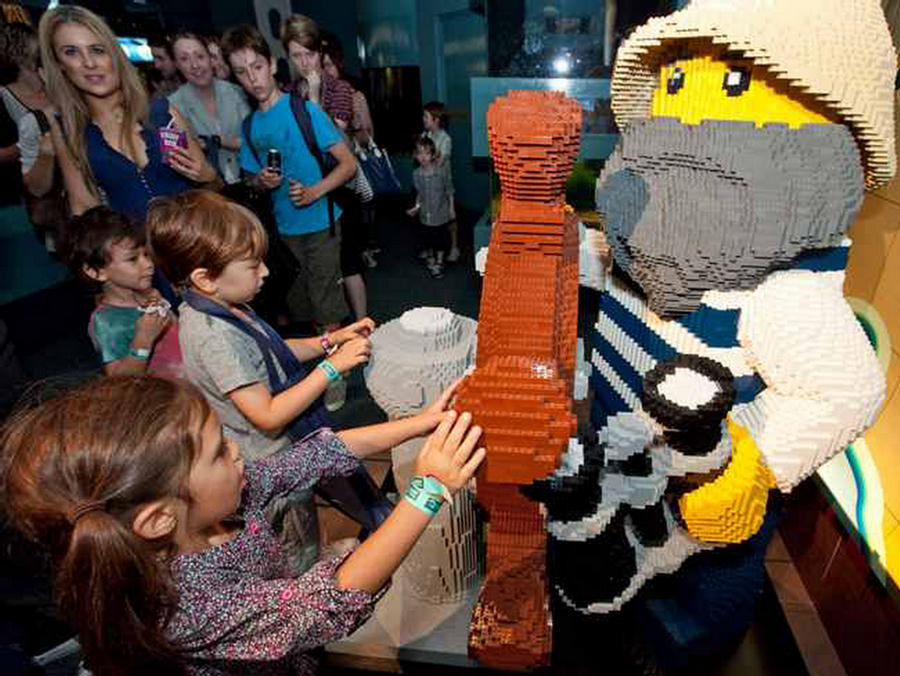 Children touch the Sailor model by Tomas Sulovsky made up of 30,000 bricks.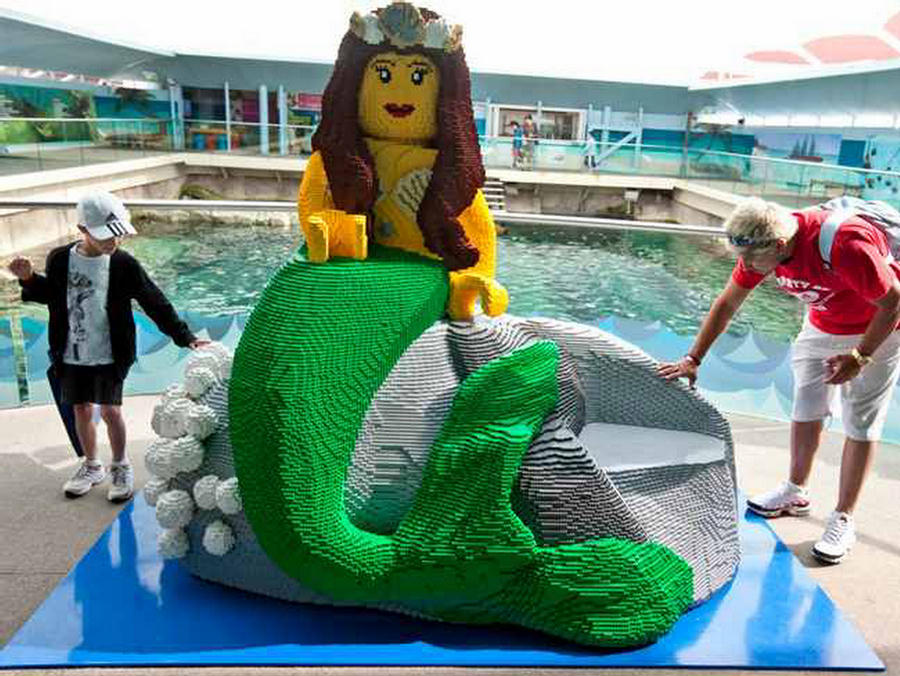 Visitors touch the Mermaid made up of 30,000 bricks. Fun Fact:If you built a column of about 40,000,000,000 LEGO bricks, it would reach the moon.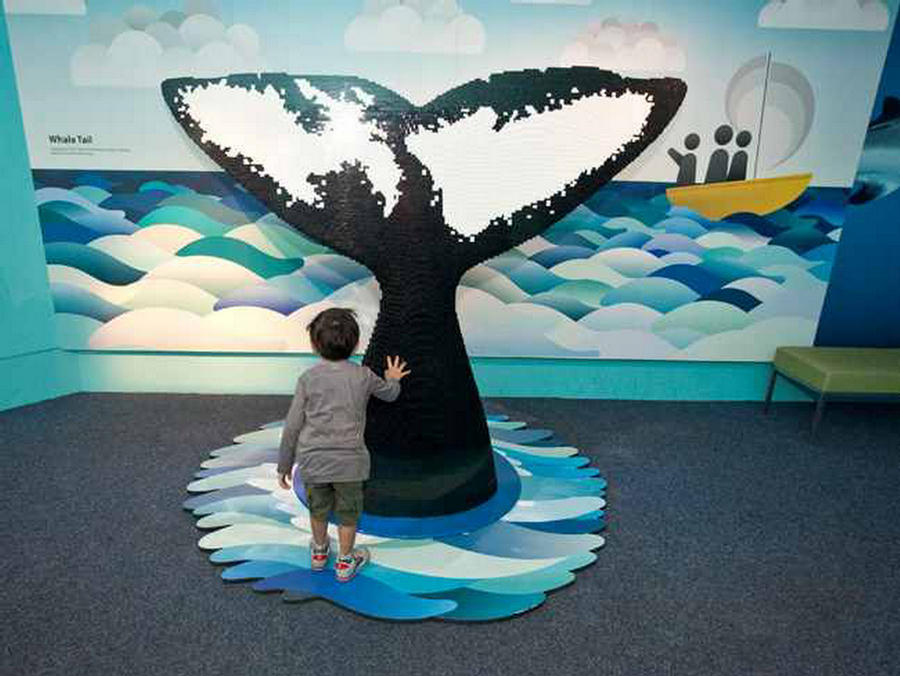 Whales Tail created bt Stephen Gerling out of 20,000 bricks.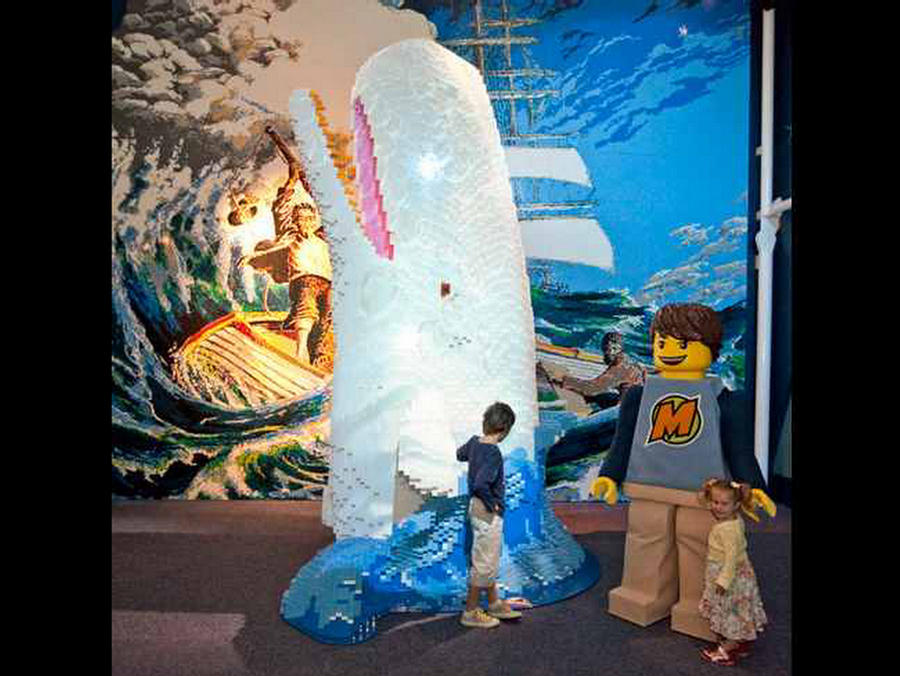 Children pose with Max the lego man next to 3.9m high Moby Dick, designed by Stephen Gerling and made from from 365,420 Duplo bricks. The mural in the background is 6.9m long by 6.1m high.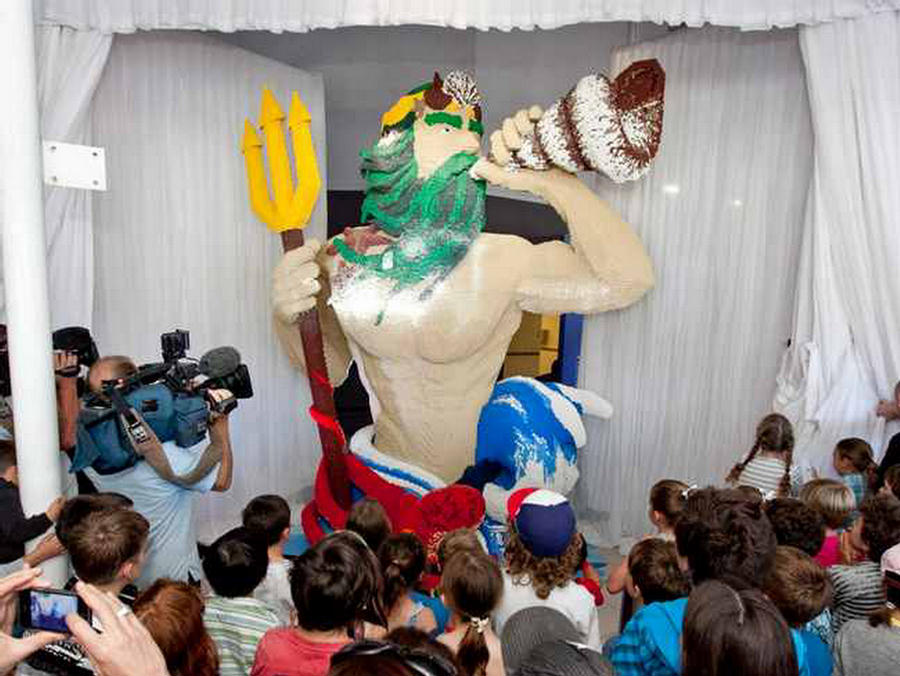 Crowds watch the grand unveiling of Neptune designed by Erik Varszegi, made of 304,500 bricks. Fun Fact: 300 million children play with LEGO worldwide.