A world record was broken on Friday when 164 skydivers built the largest ever vertical formation travelling at the speed of 240 mph over central Illinois.

It took the group 13 attempts to beat the previous record formation built by 138 skydivers in 2012.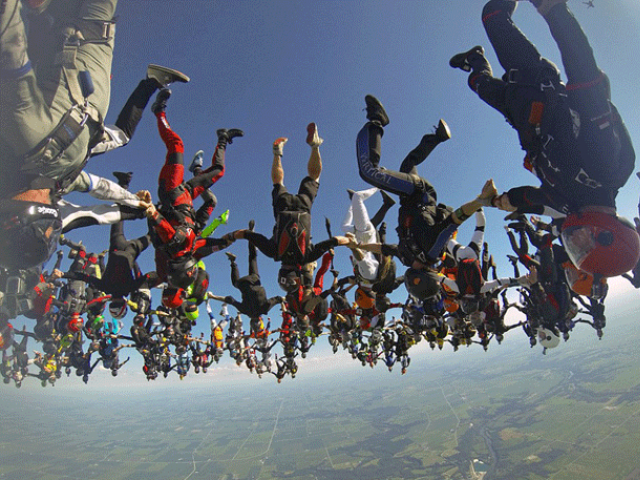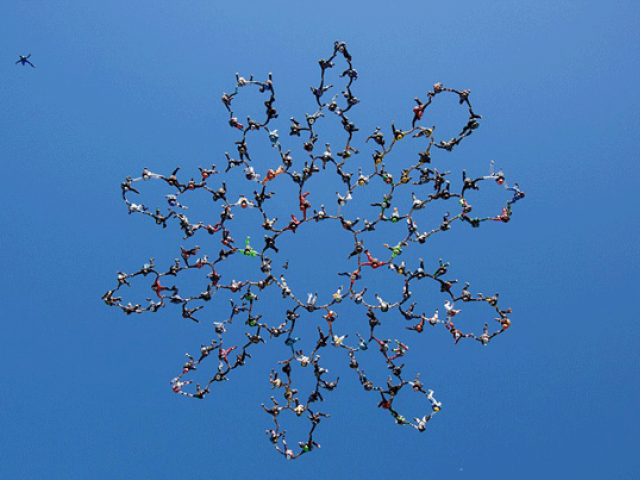 The formation, which looked like a huge flower, hovered above the drop zone in Ottawa before the flyers descended with their parachutes; as euphoric onlookers observed.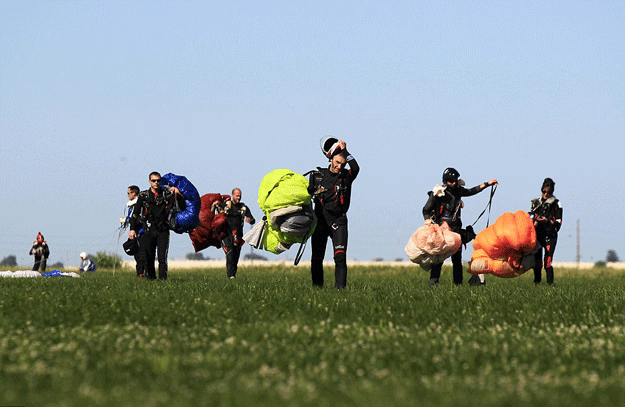 Seven aircraft were flown in a defined formation to ensure that the jumpers de-planed simultaneously from 19,700 feet. Despite the difficulty in achieving the record, flyers came to participate from as far as France, Britain, Dubai and Australia.