Seven Wonder Lakes Of Pakistan
Pakistan is the country with very beautiful natural and artificial lakes. These lakes are stunningly beautiful and one cannot find such beauty anywhere else. Here is the list of seven beautiful lakes of Pakistan.
Ansoo Lake Kaghan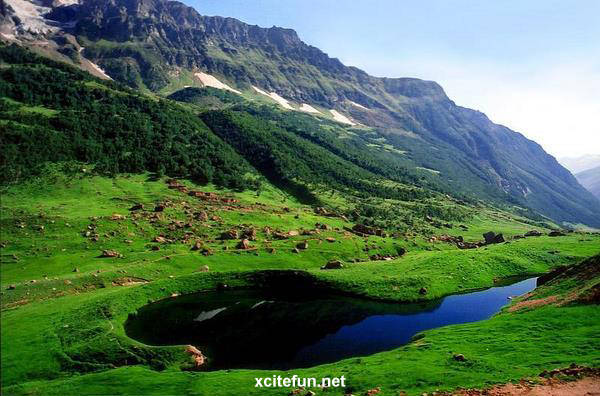 Ansoo Lake is a high-altitude lake (elevation 16,492 feet or 5,027 metres) in the Kaghan Valley in the Mansehra District of the Khyber-Pakhtunkhwa province of Pakistan. It can be reached by a difficult trek from Saiful Mulook Lake and requires physical and mental fitness. The name "Ansoo†comes from its tear-like shape (the Urdu word Ansoo means teardrop). The lake is said to have been discovered in 1993 by Pakistan Air Force pilots who were flying low above the area. Earlier, the lake was not even known to the locals.
Banjosa Lake Rawalakot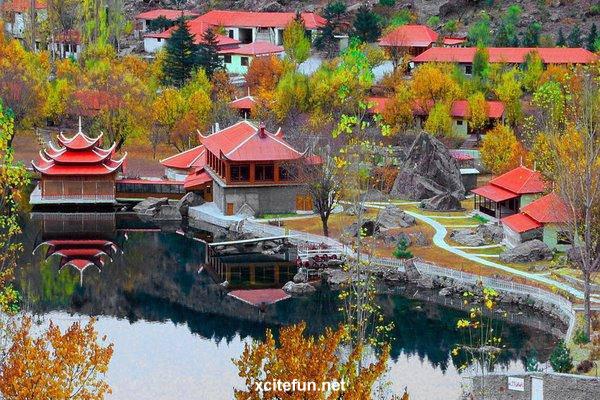 Banjosa lake is an artificial lake and a tourist attraction. It is 20 kilometers (12 mi) from the city of Rawalakot in District Poonch in Azad Kashmir Pakistan. It is located at an altitude of 1,981 meters (6,499 ft). It is a beautiful spot for family vacations.
Chitta Katha Lake Kashmir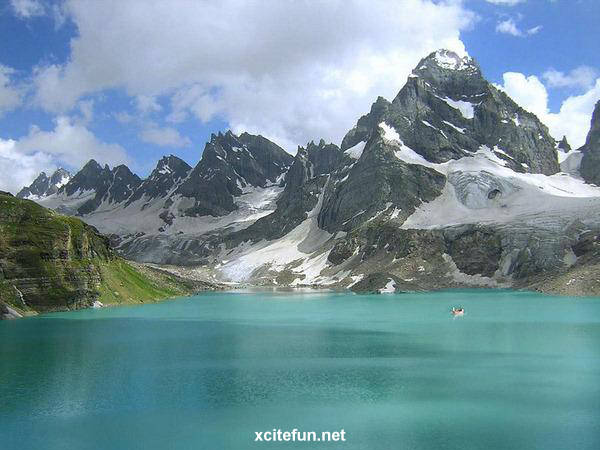 The Chitta Katha Lake is a lake in Azad Kashmir, Pakistan in the Shonter Valley.It is located at an altitude of 3,800 meters (12,467 ft). Chitta Katha Lake is only accessable in the months of July and August. Common route followed by the tourists is through kel. There is a road from Kel to Shounter Valley.
Lake Saif-ul-Malook Naran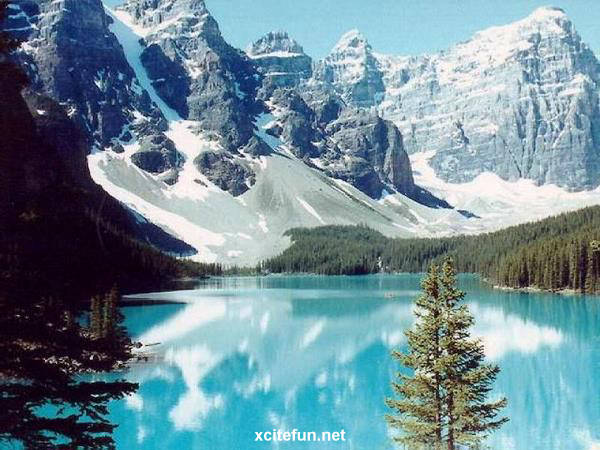 Lake Saif-ul-Malook is a lake located at the northern end of the Kaghan Valley near Naran. It is in the north east of Mansehra District in the Khyber-Pakhtunkhwa province, Pakistan. A fairy tale called Saif-ul-Malook, written by the famous sufi poet Mian Muhammad Bakhsh, is associated with the lake. It is the story of prince of Persia who fell in love with a fairy princess at the lake. The impact of the lake beauty is of such extent that people believe that fairies come down to lake in full moon.
Satpara Lake Skardu
Satpara Lake is an important lake in Skardu Valley which supplies water for the town of Skardu, which is located at 2,636 meters (8,650 ft). It is one of the most picturesque lakes in Pakistan. A story is attached with this lake by local people that there is gold mine in the bottom of this lake, due to which its water seems shining in the day time.
Rush Lake Nagar Valley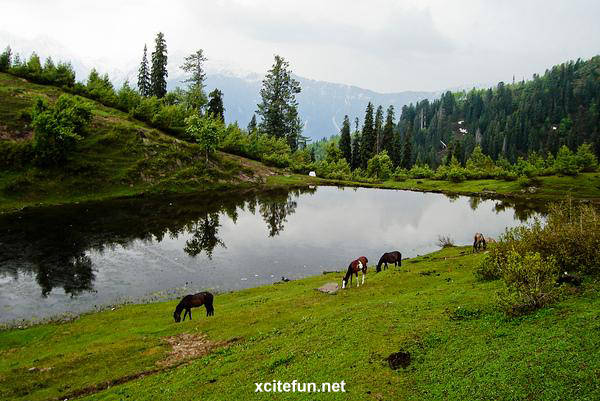 It is the highest in Pakistan and most beautiful lake of Asia covered with peaks over 7000 meters above the sea level, nagar valley in Pakistan.
Rama Lake Gilgit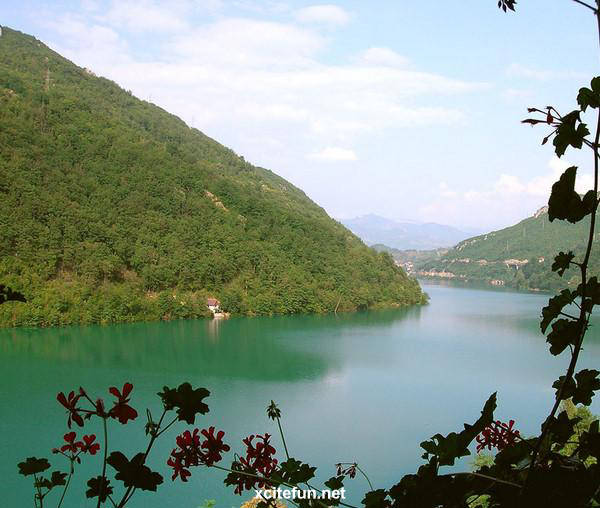 Rama Lake is a lake near Astore in Gilgit-Baltistan, Pakistan. It is on the top of the beautiful Astore Valley, covered with oak trees and greenery.