The actor is known to perform ridiculous stunts, this time however, he fell off his horse during the shoot of Bajirao Mastani and injured his shoulder. At first he dismissed the injury as mild and went for physiotherapy, but when that failed to help, he was forced to check himself into a hospital for surgery scheduled for Saturday morning.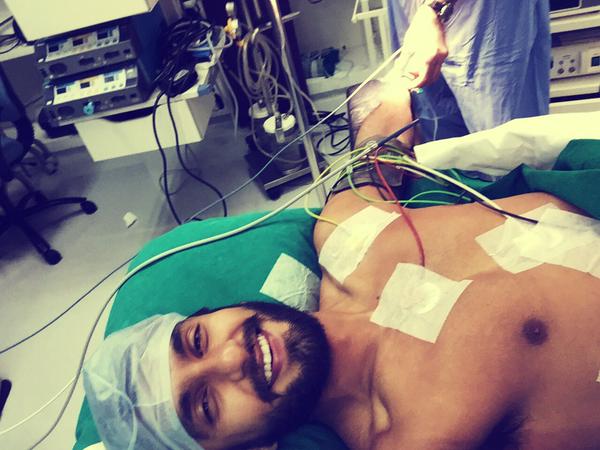 The OR didn't deter Ranveer from tweeting and sending a smiling selfie for his fans while he lay on the operation bed. Minutes before his surgery was due, all wired up, the actor seemed to be enjoying his time rather than dreading what was to come.

Following the recovery, the actor has been advised to rest for a month before he can continue doing his stunts or any fight sequences. His film is due to release end of this year around Christmas.