[h2]Manshiet Nasser – The City of Garbage[/h2]
Manshiet Nasser is an informal district of the Egyptian capital Cairo on the foot of the Muqattam-rock. Most of the apartments and shops built on its territory without official approval. The district has about 600,000 inhabitants.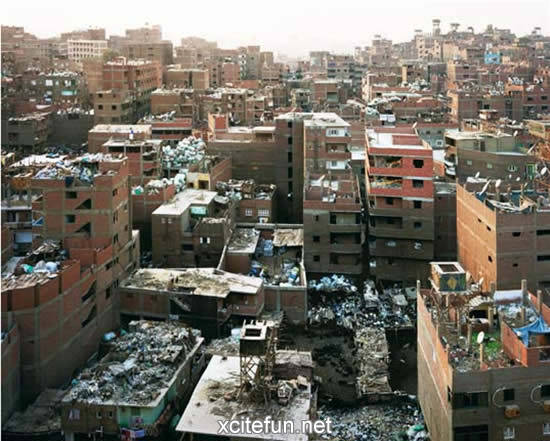 The Zabbalin (Garbage People) live there. This approximately 60,000 to 70,000 people mostly Coptic Christian faith shall still, with their donkey carts laden high not only for a very reliable additional refuse collection in Cairo, but also of a very comprehensive garbage sorting and recycling of many materials. They are known to drive through the city of pigs, which feed on edible, organic waste of the public streetscape and their meat is then sold in shops all over Cairo, the Copts.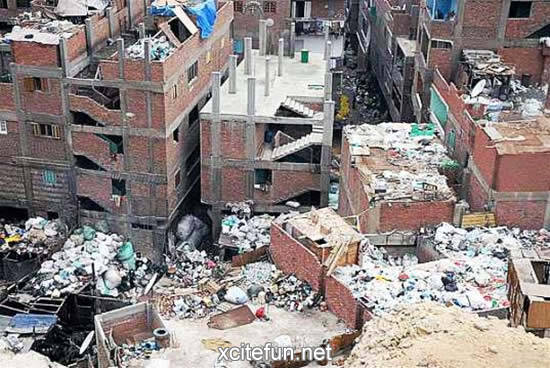 The economic base in the garbage city are the people who work in the informal sector. Most families have specialized in one particular type of waste sorting and so on are able to work out, despite the introduction of a public garbage disposal enough money for their maintenance.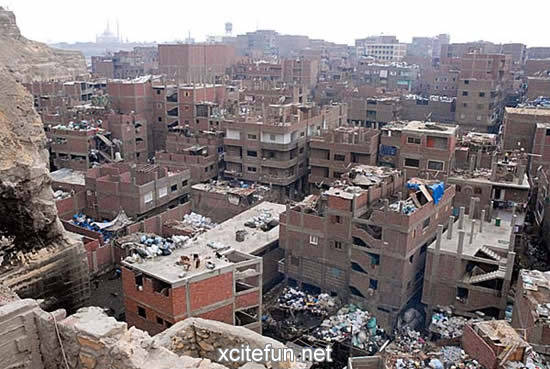 Coptic Christians are the largest population group in Manshiet Nasser. The cave church St. Sama'an, which is used by the Copts in the city of garbage, is the largest church in the Middle East with a capacity for 20,000 worshipers.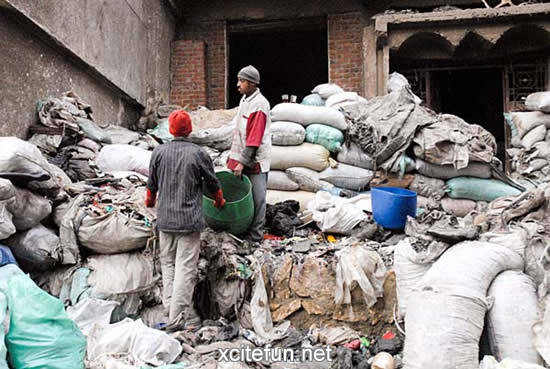 The area is also known by some 15 meters high Muqattam rocks consisting of limestone and in September 2008 broke off a large boulder, and so many dead and destroyed houses led.