Hell On Earth
Dallol
is a volcanic explosion crater (or maar) in the Danakil Depression, northeast of the Erta Ale Range in Ethiopia. It was formed during a phreatic eruption in 1926, and numerous other similar craters dot the salt flats nearby. These craters are the lowest known subaerial volcanic vents in the world, at over 45 m (150 ft) below sea level.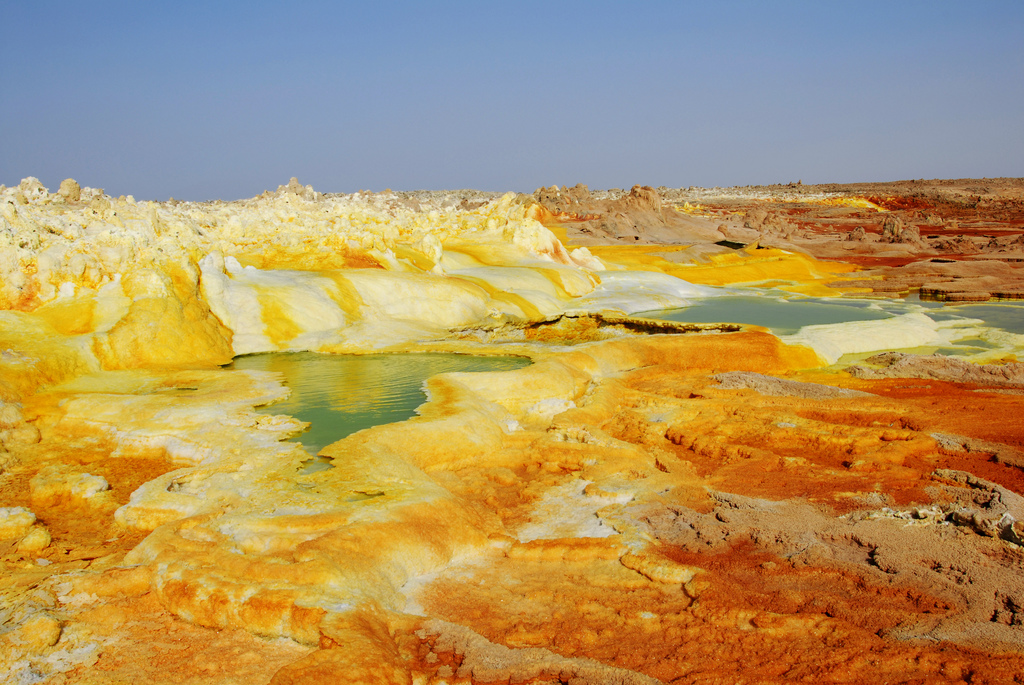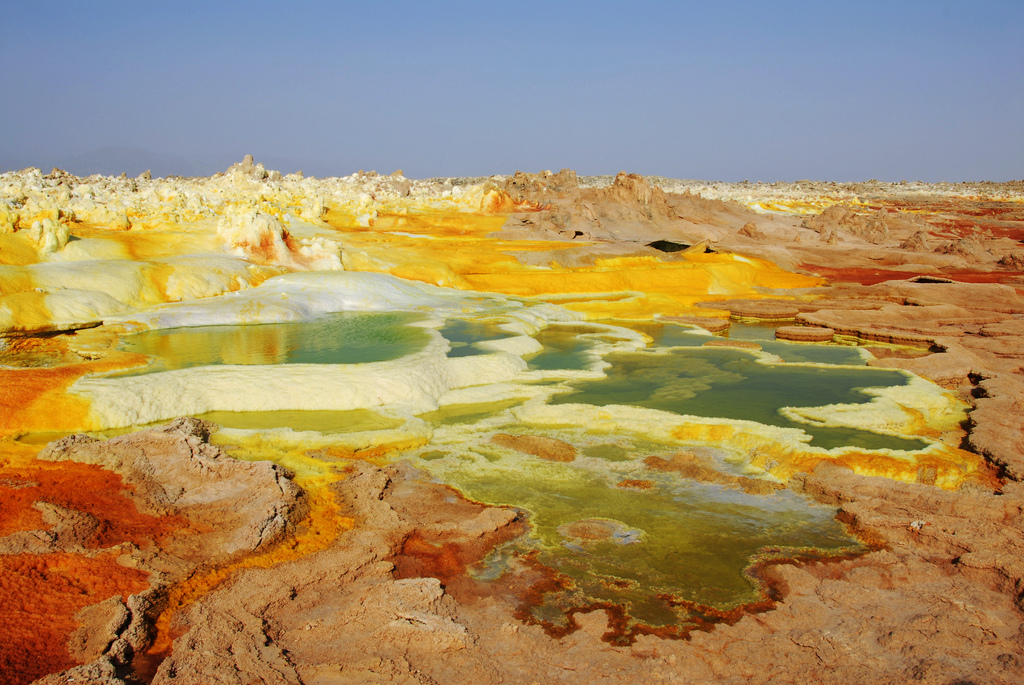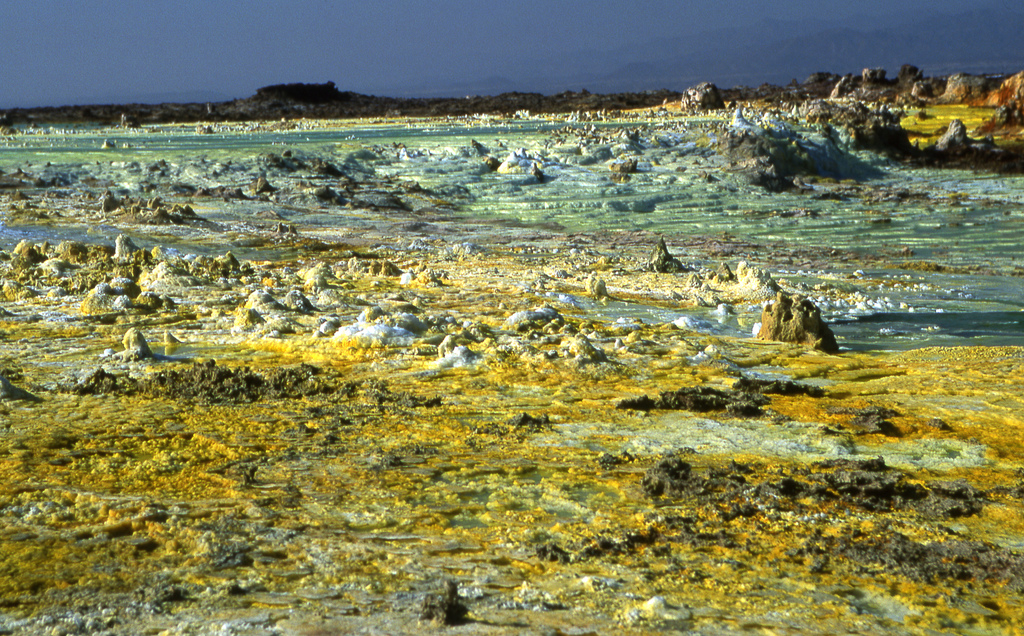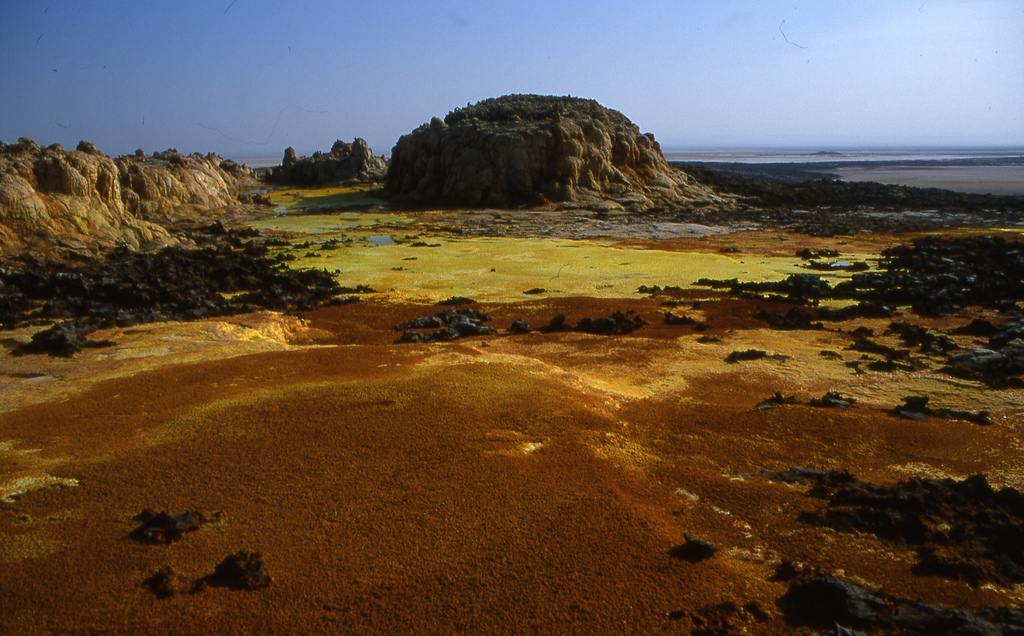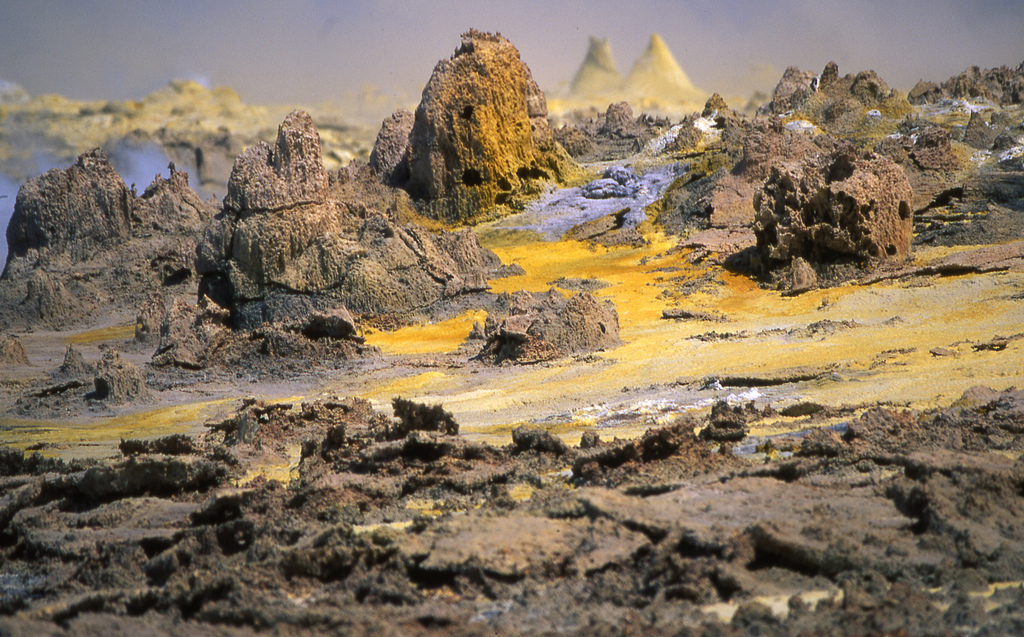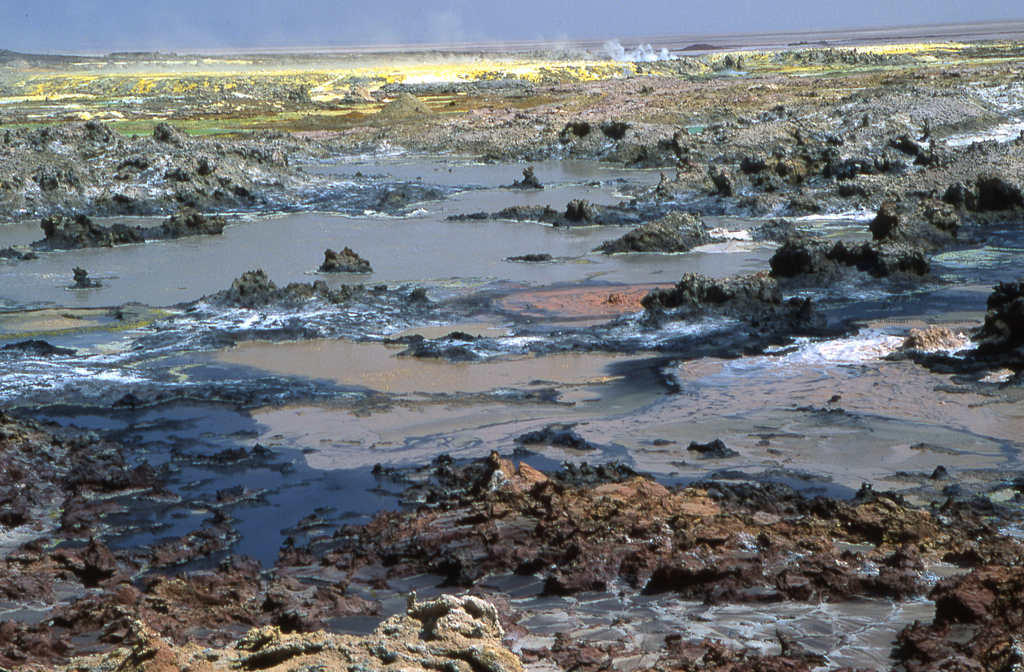 The term Dallol was coined by the Afar people and means dissolution or disintegration describing a landscape made up of acid ponds (pH-values around 2) iron oxide, sulfur and salt desert plains. The area resembles the hot springs areas of Yellowstone Park but appears to be more wide-stretching.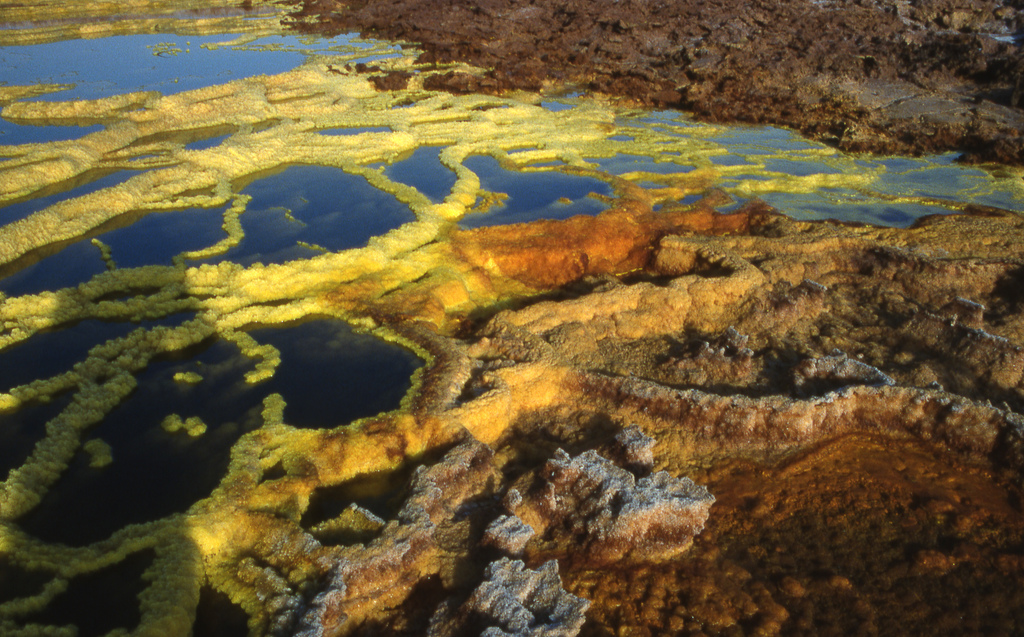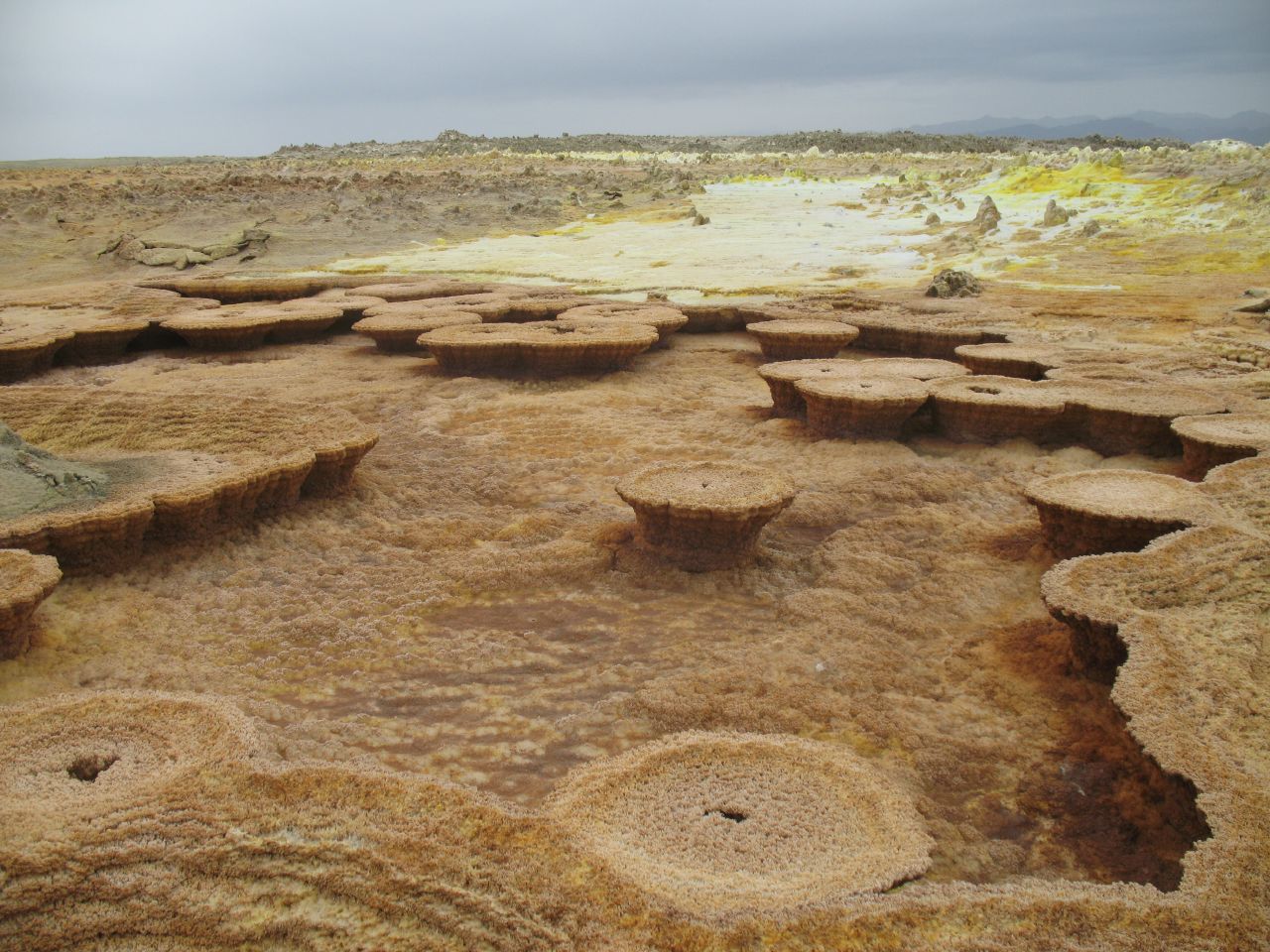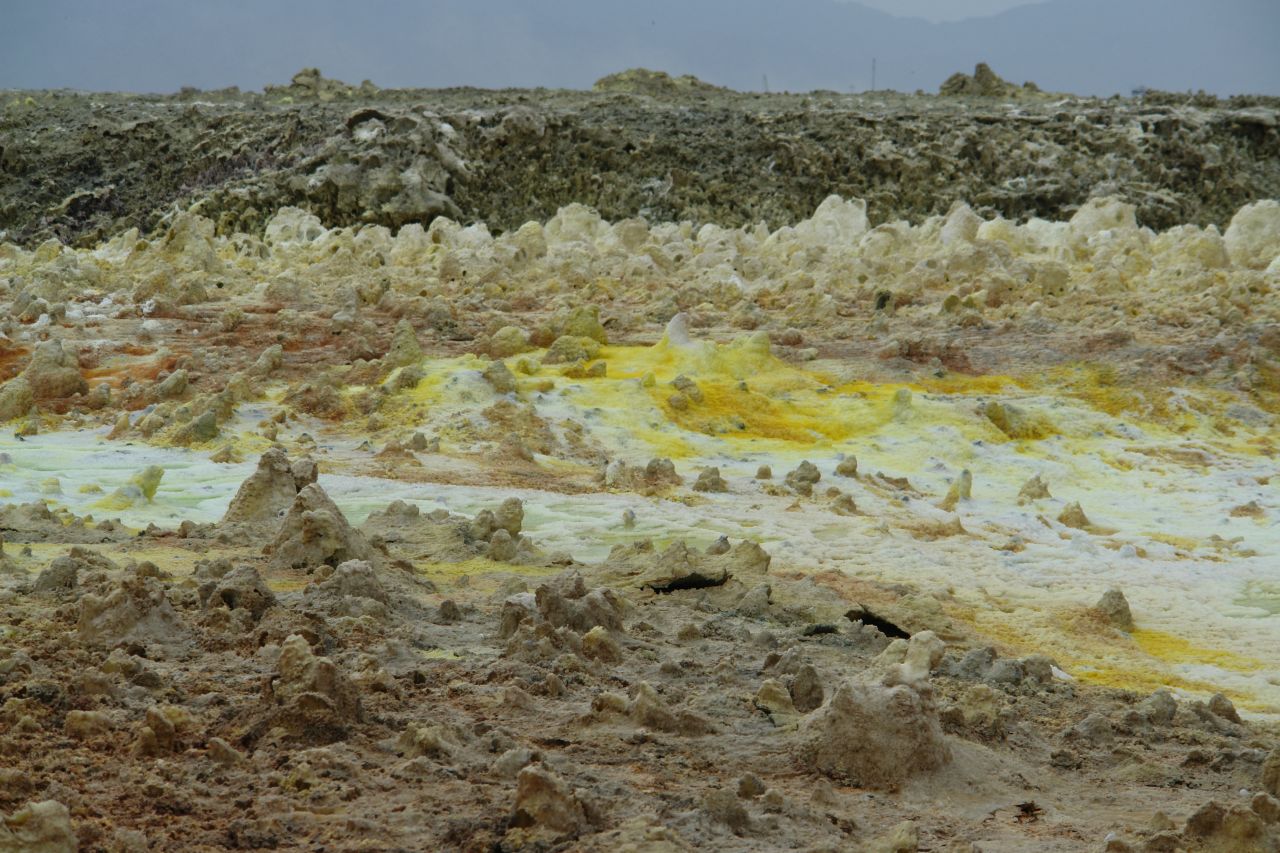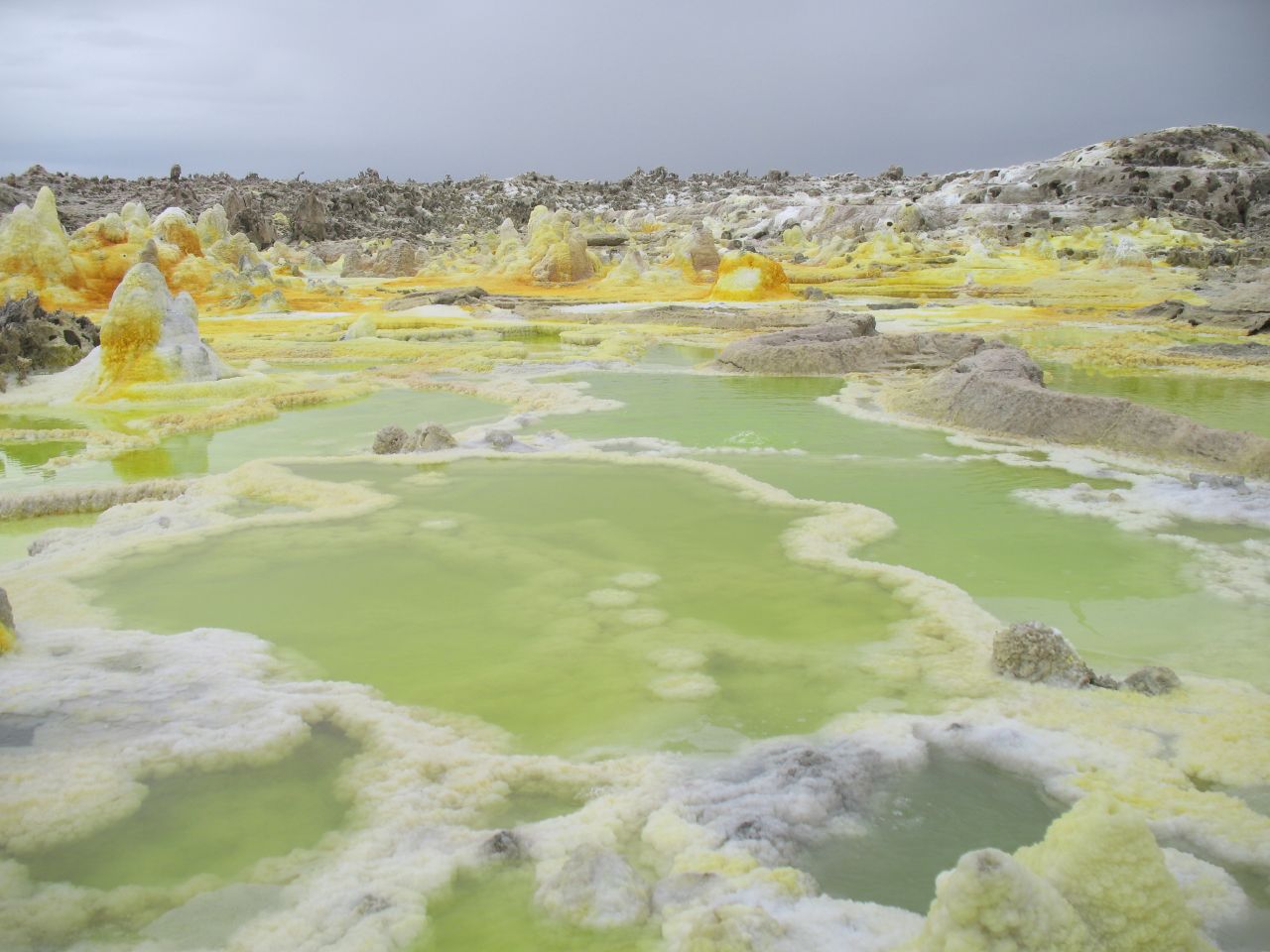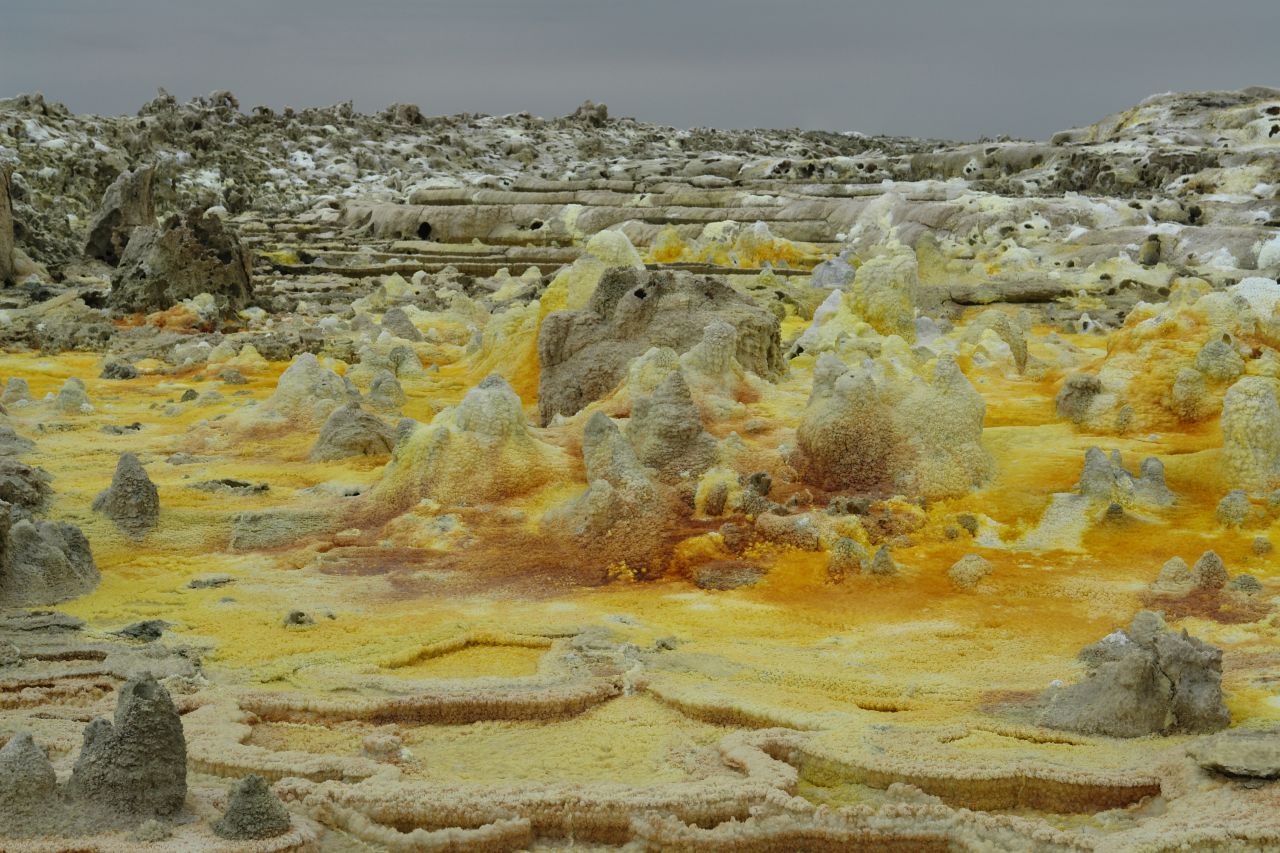 Dallol currently holds the record high average temperature for an inhabited location on Earth, where an average annual temperature of 34°C (94°F) was recorded between the years 1960 and 1966. Dallol is also one of the most remote places on Earth. There are no roads; the only regular transport service is provided by camel caravans which travel to the area to collect salt.