Translate words and phrases between more than 60 languages using Google Translate for Android. For most languages, you can speak your phrases and hear the corresponding translations.
With Google Translate you can:
* Translate text between 63 languages
* Translate by speaking the text instead of typing it (17 languages)
* Listen to your translations spoken aloud (24 languages)
* Communicate with another person using speech-to-speech translation in Conversation Mode (ALPHA, 14 languages)
* Display translations in full screen mode to make it easier for others nearby to read
* Star your favorite translations for quick access even when you're offline
* Access your translation history even when you're offline
* Spell out the translation of non-Latin script languages (e.g. Chinese, Japanese, etc..) in Latin characters to read it phonetically (e.g. Pinyin, Romaji)
* View additional dictionary results for single words or short phrases
Translations between the following languages are supported:
Afrikaans, Albanian, Arabic, Armenian, Azerbaijani, Basque, Belarusian, Bengali, Bulgarian, Catalan, Chinese (Simplified), Chinese (Traditional), Croatian, Czech, Danish, Dutch, English, Estonian, Filipino, Finnish, French, Galician, Georgian, German, Greek, Gujarati, Haitian Creole, Hebrew, Hindi, Hungarian, Icelandic, Indonesian, Irish, Italian, Japanese, Kannada, Korean, Latin, Latvian, Lithuanian, Macedonian, Malay, Maltese, Norwegian, Persian, Polish, Portuguese, Romanian, Russian, Serbian, Slovak, Slovenian, Spanish, Swahili, Swedish, Tamil, Telugu, Thai, Turkish, Ukrainian, Urdu, Vietnamese, Welsh, Yiddish.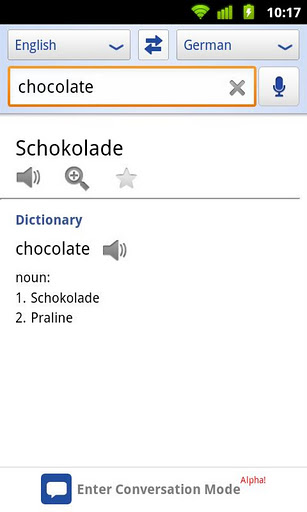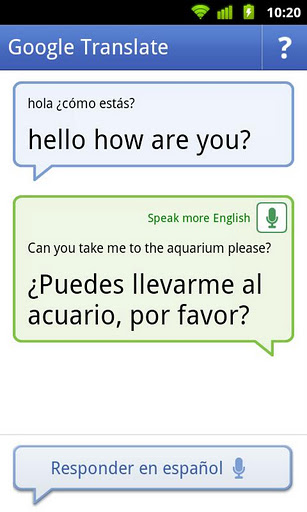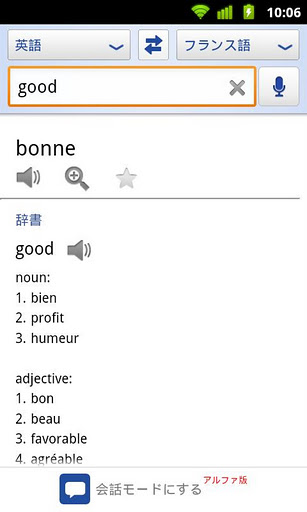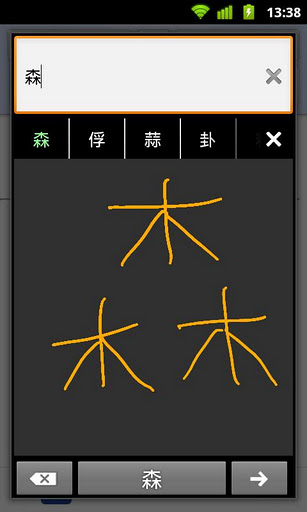 Download Via QR Code: