Fujitsu 12.1-inch LifeBook T2020 Convertible Tablet NoteBook:

The new notebook includes a choice of 1.2GHz or 1.4GHz ultra low voltage Core 2 Duos and an eventual solid-stage drive option. Standard RAM is set at 1GB, but it can be upgraded to 2GB or 4GB. The 1280x800 display can be swapped for an outdoor viewable panel of the same resolution.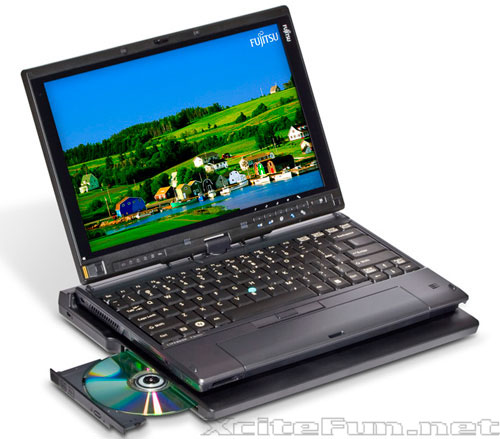 The reconfigurable notebook will also offer 7,200rpm 80GB or 250GB hard-drives and a 160GB 5,400rpm HDD. The pair of optional SSDs will have 64GB and 128GB capacities, while any buyers can choose between Windows Vista or XP for an operating system. For outdoor duty, the notebook is equipped with a shock sensor for its hard drive and a spill-resistant keyboard.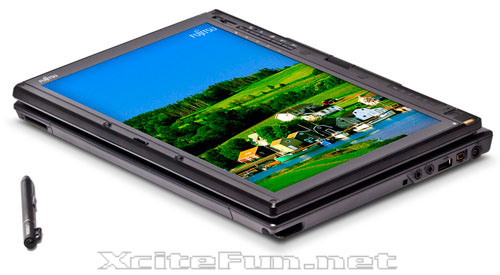 Buyers can pick between Intel's WiFi Link 5300 or Atheros' XSPAN module for Wi-Fi network access, while a gigabit Ethernet port provides a wired connection option. Bluetooth 2.1 remains an option, while a 3G HSUPA WWAN capability will be optional on T2020s that launch later this year. Security features include a fingerprint scanner, smart card slot, pre-boot authentication and an integrated security panel.





The standard six-cell battery will power the approximate 3.5lb T2020 for nearly 6.5 hours, Fujitsu said. The LifeBook T2020 is available for purchase now, with pricing starting at $1,699.