Awarded a Certificate of Appreciation for her art work at Biryani of The Seas, Mirchi (Quratul Ain's street name), is already ahead of her game at the tender age of 17. "I used to paint when I was 8. It's something that I have been born with. I haven't thought of taking it up as a profession but I am sure years ahead from now, I'll still be painting for the sake of my satisfaction†she said.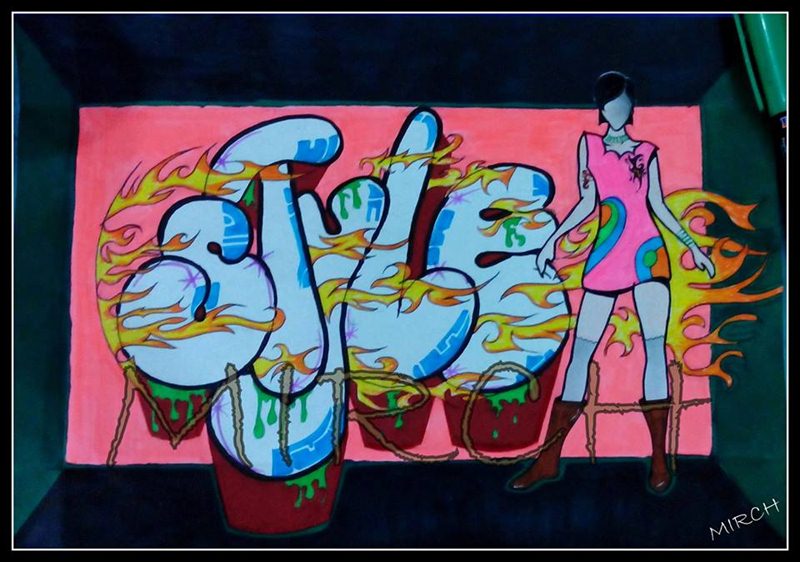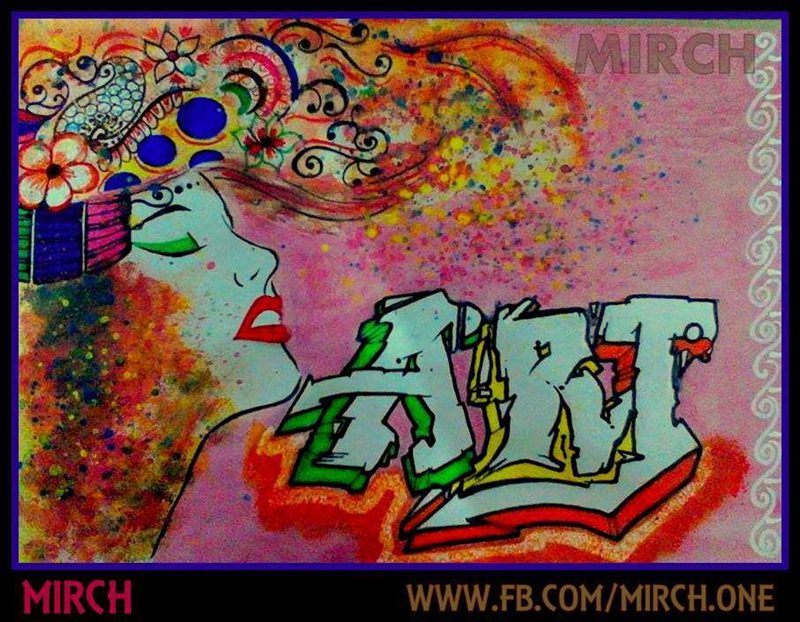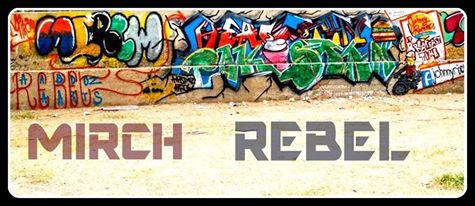 Seeing her work and talent, Faizan Sheikh, the head of REBEL (a team of graffiti artists), contacted her and soon she was training under the first graffiti artist of our country. He wasn't the only one to recognize the young artist, Karachi University invited her soon after to participate in Graffiti Making last September at its annual carnival. A social activist at heart, Quratul-Ain, also took part in IoBM's social activity, "Street Clean Up†where artists from various institutions gathered to revamp walls near Do-Talwar.

"With a female doing art work on streets, our society doesn't usually adhere to the idea, but my father has been a huge support. He's always there with me while I paint,†she adds proudly. However, Pakistanis have yet to respect this work of art; her first wall art in Karachi University was washed by KU's administration. Disappointed, she replied, "It was rather discouraging what happened to our art work at Karachi University. That's why I say people don't value art in this country.â€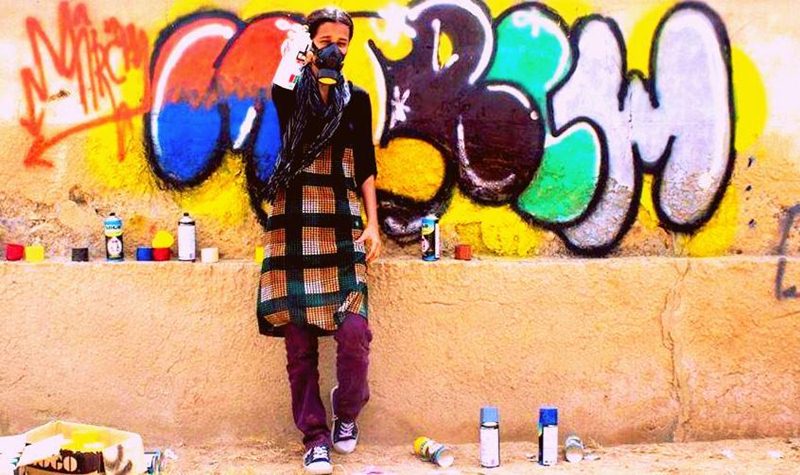 Although the city has acknowledged graffiti art as a talent, there are no facilities available for these budding artists. "Sadly, in Pakistan there is not much of choice when it comes to selecting material for street art. We use local spray paints for this art which are not so good. The colors don't turn out well,†she further adds that people pay for their hard work with spray cans instead of money and she hopes this changes in the near future.
As of now, Quratul-Ain is preparing for her pre-medical exams and focusing on expanding her temporary tattoo business on Facebook titled 'Tattoos by Ainie Ajaz'.