Chines Dangerous Reality -Game Of Chance
I really have no idea how Li Wei managed to capture these photos of himself. The closest thing that comes to my mind is Johan Lorbeer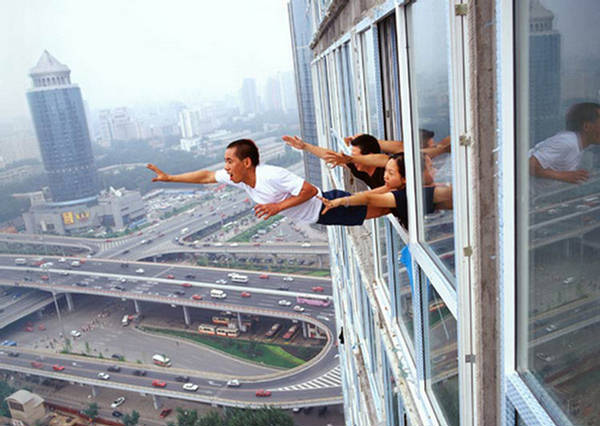 Dangling horizontally out of a skyscraper, his hovering figure looks set to fall tohis doom, but this artist 'jumper' hasn't just lost it all on a game of chancethis is perfohis is performance art with adifference.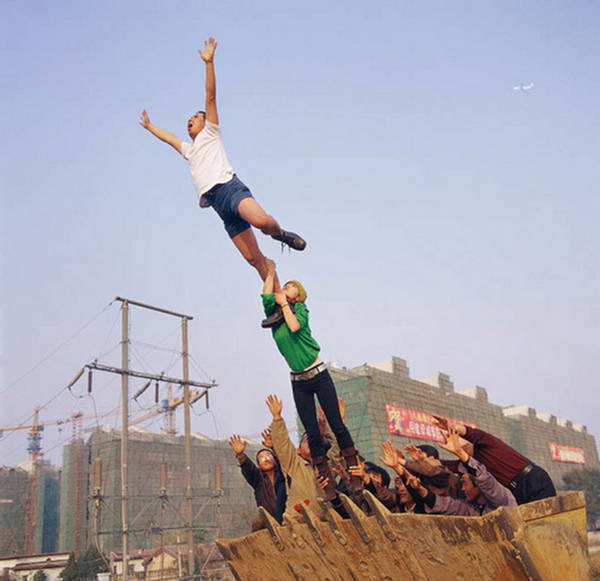 Li Wei has previously produced series of self-portraits involving faces reflected in mirrors, andphotographs of himself crashing into walls and sidewalks.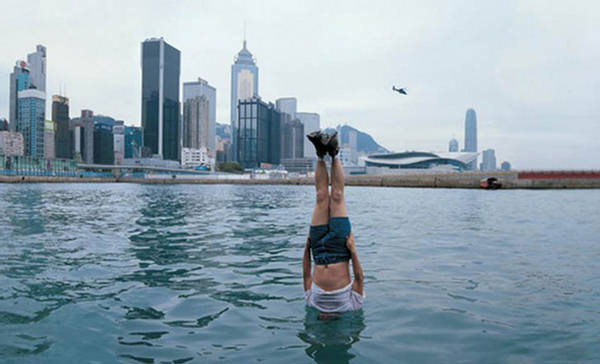 His current work is a mixture of performance artand photography that creates illusions of a sometimes dangerous reality.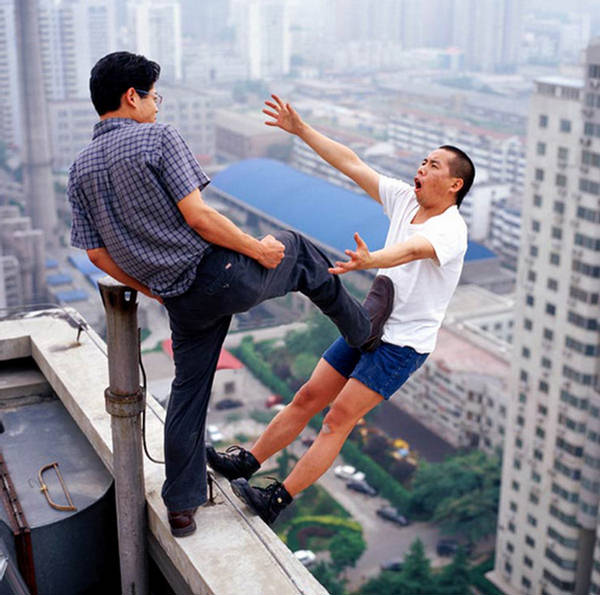 I would really love if we couldbrainstorm on this "installation", and maybe come to a decent conclusion.