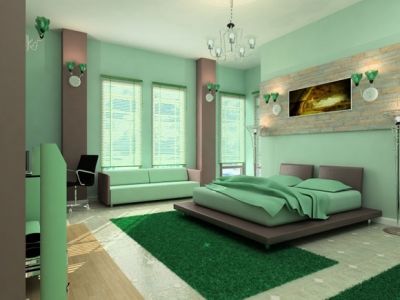 The most important room in a house is a bedroom. It is where we cool off, spending around one-third day time.Although we may be catching some zzz's for most of that time, it is still the room you are in when you go to bed and wake up the following morning, so its design and decoration ' from the bedroom color scheme on the walls, to the bedroom furniture and bed itself' can play a major part in your mood, feelings and emotions over time.

Therefore, it is very important to take time in choosing a bedroom color scheme, based on your tastes and preferences. However, other factors may play a part, such as the bedroom's size and shaped.

We know that colors can affect your emotions, so it is important to choose a bedroom color scheme based on colors that you like but also depending on what suits you personally. Color stimulates the mind as well as our emotions, so here's our guide to help make that perfect choice! Cool color are said to be the shades from blue green through blue violet. These colors are best used to create a calming and relaxing surroundings.
Blue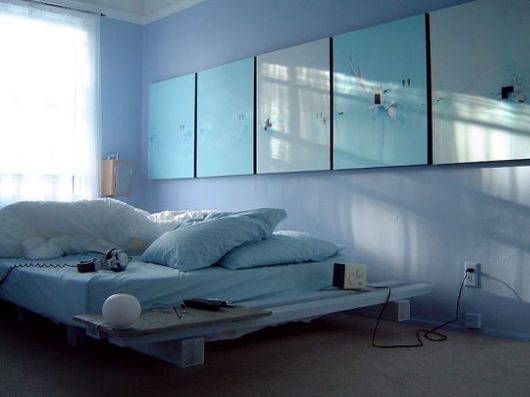 Blue is a favorite color for creating calmness, peace and tranquillity. It is a popular color for many rooms due to the fact it can go with both traditional and modern styles. By using blue with white and floral prints Vintage styles can be created. Modern bedroom styles can be created using a varied tone of blue with fresh whites and pale woods. Light shades of blue work well with pastel color especially soft apple greens. Certain tones of blue can also be put with yellow to create a warm Mediterranean style.

Red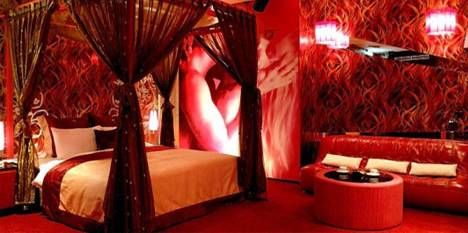 As with warning signs, red is a color which grabs people's attention, so ideal it would be used on a feature wall or to create a statement piece in a room. This lively color is best used in social rooms, such as dining rooms, living rooms or open plan kitchen/living rooms. Often small doses can be more effective then large areas of the color, so great if youâ€â"¢re not confident enough to paint the walls instead you can add this color into a room in the form of decorative accessories.

Yellow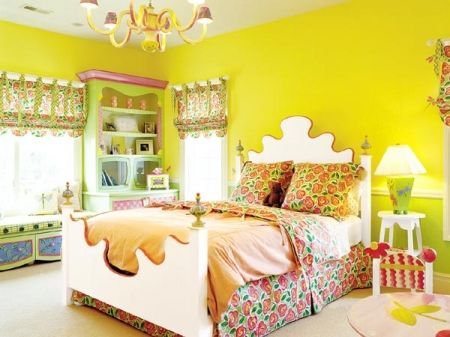 Like the sunshine, yellow is bright and exudes excitement so perfect for a child's room or in an entrance hallway. It is also effective when used to highlight elements of your space, just remember to choose a color that isn't to bright as your eyes can become strained from looking at a very colorful shade. Pale color are always best to sooth the eyes.

Brown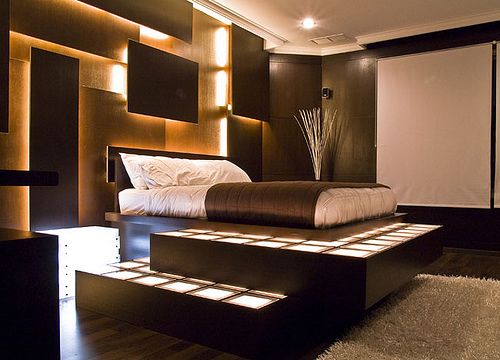 It is the color of the earth, use brown to create a nurturing ambience. Color such as Coffee are becoming more and more popular and are best when paired with other neutrals or warm tones.

Black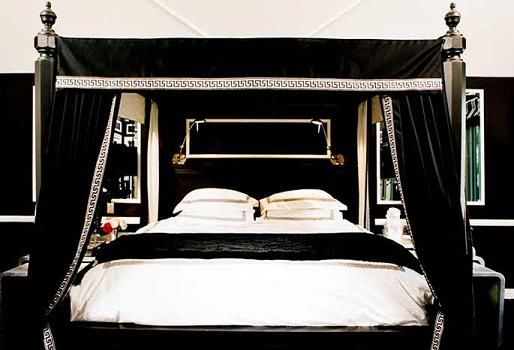 Black is formal, aristocratic and prestigious. Black makes other color stand out so it is ideal for teaming up with warm colors. Too much black in a space can make the room feel smaller, so this is best used in small amounts. Black is perfect for that formal dining area.
Choose a color of bedroom based on the size.
For small bedrooms size, it is wise to opt for a lighter color, which will reflect more light and therefore give the illusion that the room looks larger than it actually is. Mirrors can also help to us to open a small space and make it appear larger " someone with a small bedroom might want to have a few small mirrors dotted around in the bedroom for this reason. Alternatively, for larger bedrooms, darker colors can make the bedroom look smaller. Although this may not sound that great, it should help to close in the space and therefore give the feel of a comforting and intimate bedroom.