Apple revealed the all new iOS 9 which comes with a number of improvements and will go in to public beta starting next month. The full number increase brings very minor upgrades this time around. The list of new features is given below.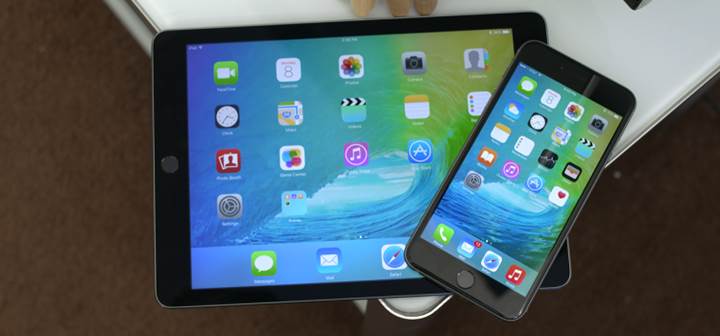 Improved Siri:
Ever since Siri launched several years ago, it forced Apple's competitors to launch their own versions of voice assistants. Google Now came much later but managed to surpass Siri in terms of recognition, context awareness and recommendations. The new Siri comes close to diminishing that gap finally.
Siri can track the time, locations and users' connected devices. This makes Siri aware of what's required by the user at what time of the day in certain conditions. For example, Siri can remind the user to leave early if there are reports of heavy traffic and without the user needing to ask for the reminder. Siri automatically creates such reminders based on users' emails and notes.
Siri has a separate homescreen at the left most pane, just like how Google Now sits on the left pane in the default launcher. The page will accommodate contacts and apps suggestions based on usage and context of the situation and time. There is a specific search ability too, that will let users search apps and even inside apps displaying the info in cards like interface. Interacting with the cards will take users straight into the related app.
Siri one-ups Google Now with basic caller ID functionality. Siri can identify numbers if the user has been previously in contact with the person on email. Unlike Google, all of the processing and data is kept on the device, according to Apple. This makes it possibly more private and secure.
Multitasking: Split Screen is Finally Here:
Apple is finally bringing the long rumored and awaited split-screen multitasking to iOS. Though it should be mentioned that the feature will only be available on the newer iPad tablets. iPad Air, iPad mini 2 and later devices will support the feature. Similar to Samsung, the split-screen comes in both flavors - the basic and Slide Over.
Slide Over lets users dock an app to the side of the screen. Simply swiping from the top of an app brings possible candidates for the docking possibilities. The other method is Split View, which splits the screen but the previously used app is greyed out and the user has to switch between the two tasks. There's a video viewer as well which will enable apps to play videos in a small floating, resizable video (hello Samsung!).
Better Maps:
Apple Maps now support public transit in certain markets. This includes buses, ferries as well as walking directions between stops. Nearby places can be viewed with just a tap. The feature will be available in markets like US, UK and certain Chinese cities.
Notes:
The Notes app finally sees some modifications. The app gets text formatting options alongside the new keyboard. Note app now supports checklists, photos and drawings and even external links via the sharing menu. Notes will be synced with Mac OSX and iCloud.
All New News App:
Apple has introduced a Flipboard-like app for news. Users will pick their interests at first launch and get personalised news based on those interests in a separate news feed called "For You". Apple uses algorithms that can differentiate between over a thousand topics and just like Siri, all of this happens on the device to improve privacy. This service will also be available in certain markets at the time of launching.
Quicktype Keyboard for iPad:
iPad gets a new and improved keyboard. Apple calls the new keyboard 'QuickType'. The keyboard has visible shortcuts for cut/copy and paste. It can also work as a trackpad just like the ones found on laptops. Trackpad will improve page navigation at the cost of screen real estate. Apple also hopes to brings improved physical keyboard management to the iPads.
Car Play:
Car play no longer needs any wires or special interfacing. Even if the iPhone is inside a pocket, Car Play can run user apps and certain apps specific to the car's manufacturer. Car Play now supports high resolution displays as well.
Other Improvements:
Apple took another cue from Android and Apple's task switcher now displays running apps as cards. The upgrade process now requires just 1.3GB of disk storage compared to the 4.6GB for the iOS 8 updates. iCloud will get two-factor authentication to improve the security (The recent leaks might have something to do with that). iOS 9 will make use of Metal Graphic APIs which should allow improved graphics processing on iPhones and iPads. Apple promises up to 1.6 times increase in performance while reducing the CPU workload by half. iOS 9 is more power efficient too and should improve the battery life by up to an hour. There's finally a power saving mode toggle too which can extend usage by three hours, according to Apple.
Availability:
iOS 9 is expected to be available as a stable update sometime this fall and will support all devices that are running on iOS 8. Adventurous users can try out the public beta that will be available next month.