Z Wheelz 2-Seat Electric Car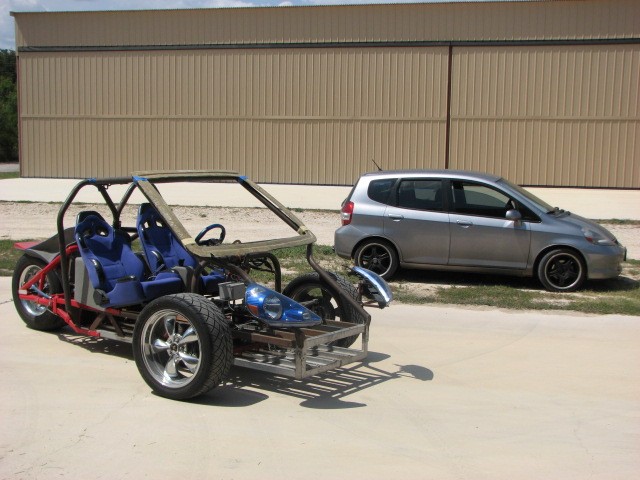 The Z Wheelz 2-seat Custom (ZW2C) by electrical engineer Gary Krysztopik has a bottom frame that's little more than a long battery box containing 24 deep cycle lead-acid batteries, and features a MES-DEA 200-250 AC induction electric motor driving a belt to the rear wheel and a built-in computer with GPS functionality that displays system status information.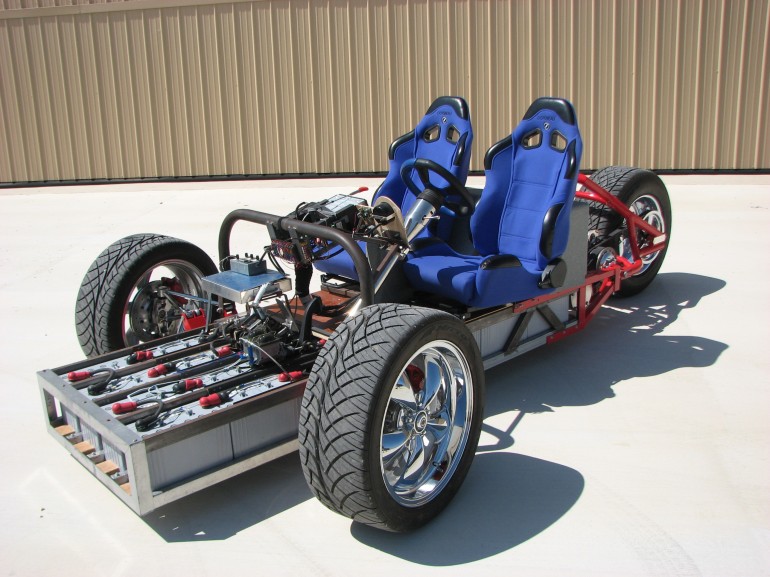 There's a roll cage with a Honda Fit windshield, a shifter for park/reverse/drive/economy mode, a parking brake, and a composite rear fender. It has a maximum range of 100 miles (160 km) and is capable of speeds of over 60 mph (96 km/h).