[h2]World's First Gold Jewelry Car - Tata Nano GoldPlus[/h2]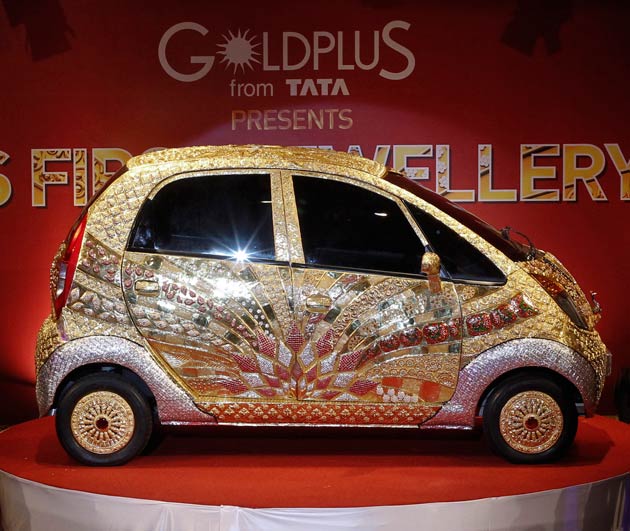 Ratan Tata has unveiled world's first gold jewellery car to mark the occasion of 5000 glorious years of jewellery making tradition in India, from its Group company Titan Industries.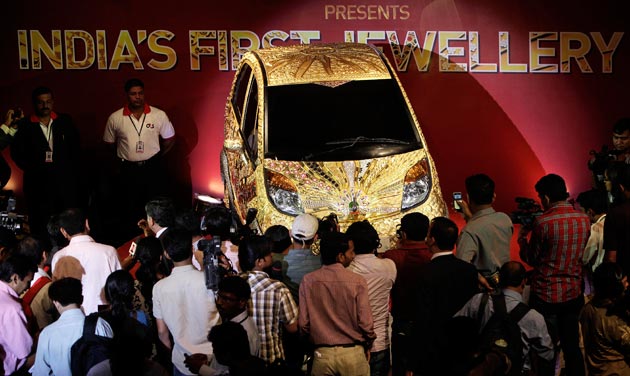 The chairman of Tata Sons went public with its Nano studded with 80 kgs of purest 22 karat gold, 15 kgs of silver and other precious stones, created with devoted efforts of 30 premium artisans. In short, every effort has been made to make the world's cheapest car as one of the most expensive one; with gold prices hovering around Rs.28,100 per 10 grams.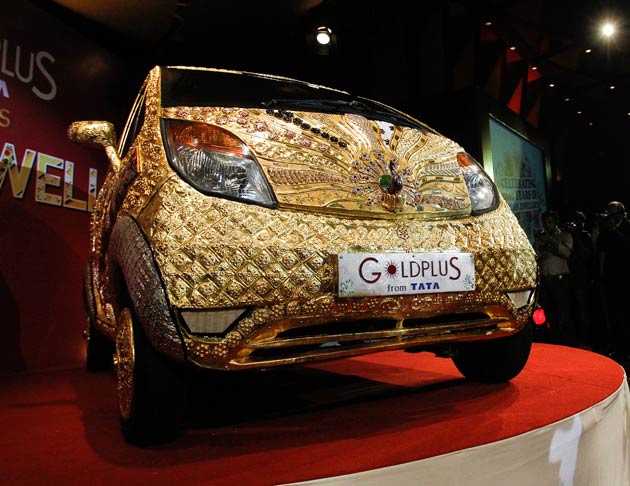 The car was presented by GoldPlus, a jewellery brand of Titan Industries, which is better known for its branded watches. Titan Industries GoldPlus caters to the jewellery preferences of the semi-urban and rural Indian customer; with a presence in 29 towns spread across 6 states.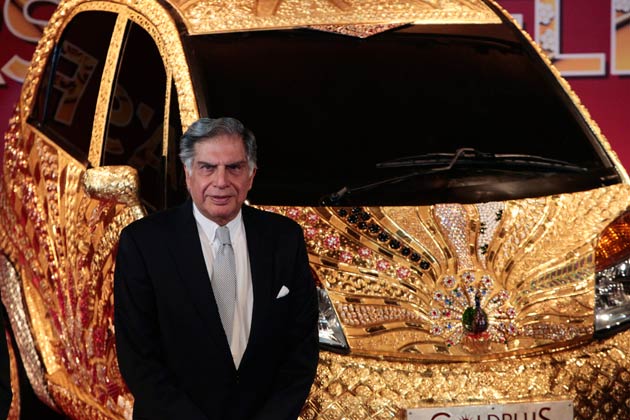 The jewel encrusted GoldPlus Nano is a one-off showpiece that will make guest appearance at Tata-owned jewellery stores across the country.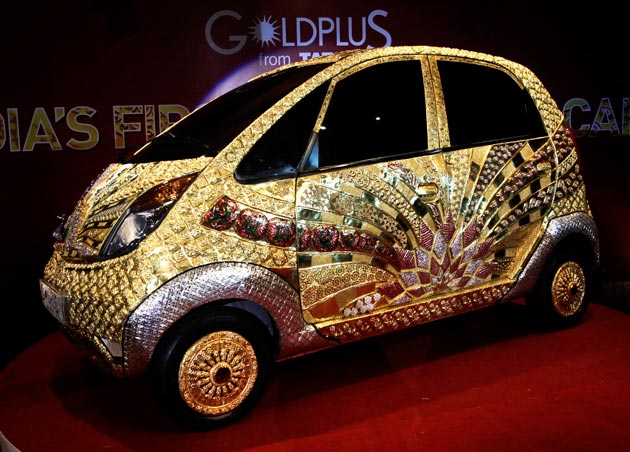 This over-the-top marketing effort comes at a time when the Nano is still grappling with safety features. Yet again, the brand-new Tata Nano was claimed to have engulfed in flames in Sri Lanka by a taxi operator. Tata Motors had started exports to Sri Lanka in May this year.