Venturi America Electric Sports Car 2013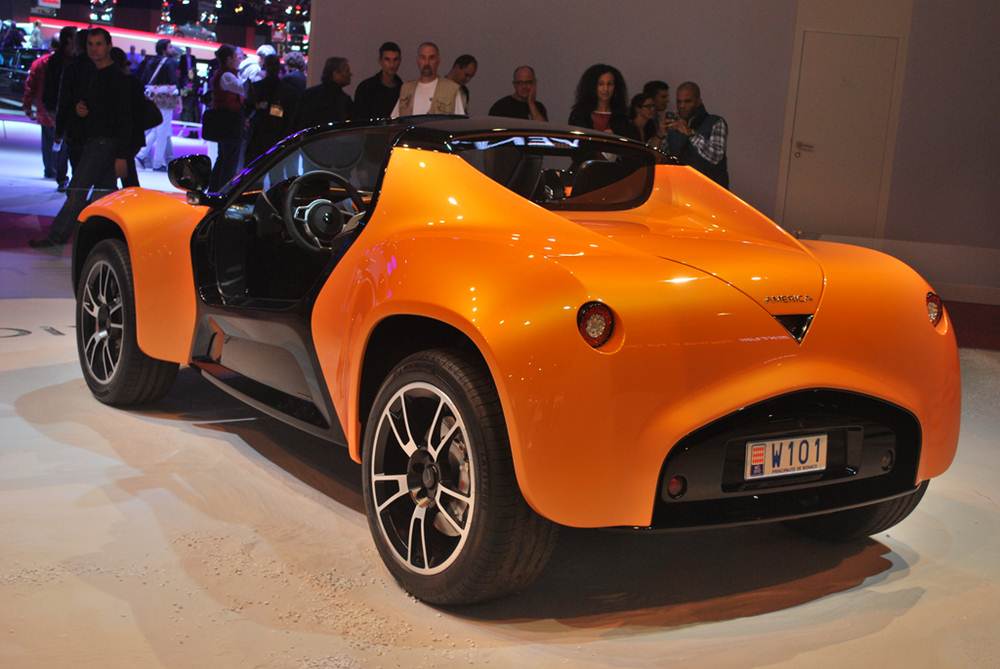 Venturi America high riding sports car ia a collaboration between Smart and Jeep, with the two-passenger car looking every bit the part of a modern street-legal dune buggy, right down to its ample ground clearance and open cockpit design.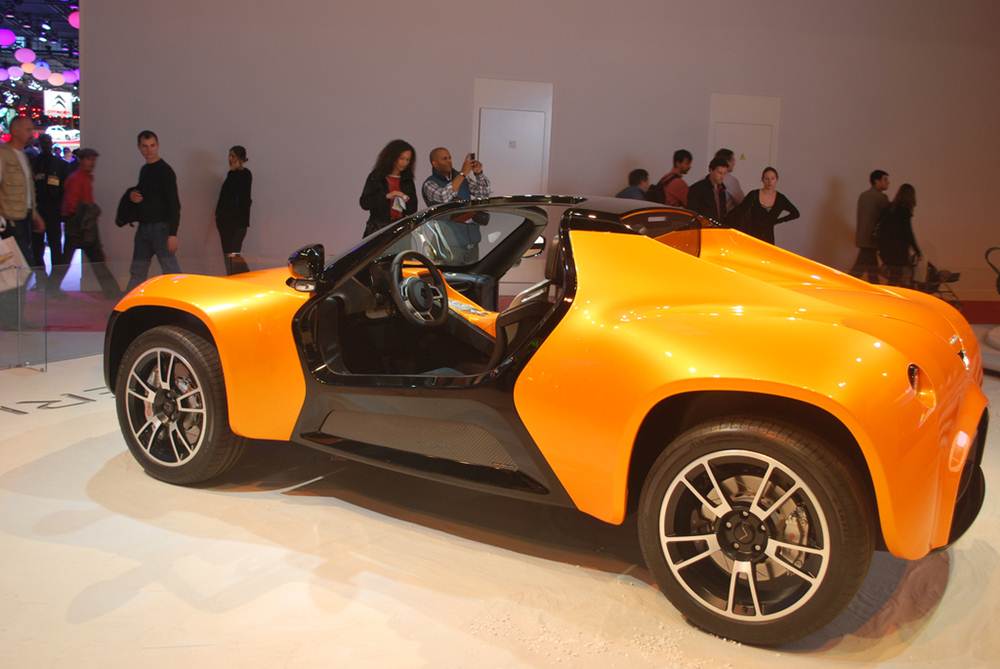 In terms of its performance, the Venturi developed electric power train is said to produce 300 horsepower and 295 pound-feet of torque, which is pretty great for a 3,100-pound car. There are also three driver-selectable modes (Cruising, Sport and Super Sport), so the car's dynamic settings allow the driver to choose between maximum driving range and maximum performance. Powered by a 53 kWh lithium-ion polymer battery, the America has a driving a range of around 186 miles (presumably in Cruising mode) with a top speed of 124 miles per hour.