A new trend in fashion came up with the new design from Sanna's Brazil Fashion, a Japanese clothing company.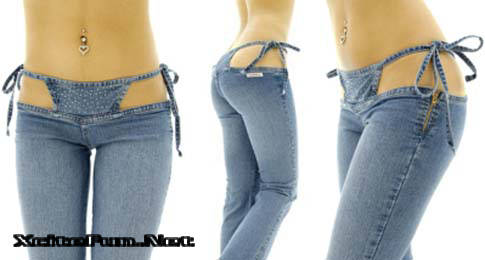 Bikini Jeans combine ultra low-cut blue jeans with an integrated string bikini bottom. The effect is nice to look at and without showing more skin than a normal bikini.

They are quite inexpensive at just $88 plus shipping and can be bought from here.