Red Bull Tough Race In Austria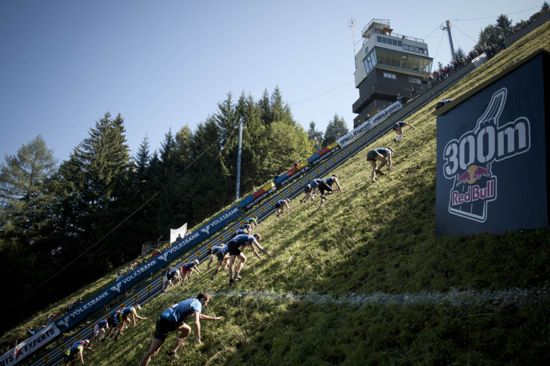 The Red Bull 400 uphill race is the brainchild of former world-class sprinter Andreas Berger. After seeing the ski jumping hill in Kulm, Austria, he got the idea to use the venue for the world's most extreme 400-meter track and field event. Berger and his wife were the first to run up to the very top, and decided it was difficult enough but still doable. The first ever edition of the Red Bull 400 took place in 2011, and every year since then hundreds of athletes, both male and female have signed up to push their muscles to the limit in "the hardest 400 meters in the worldâ€.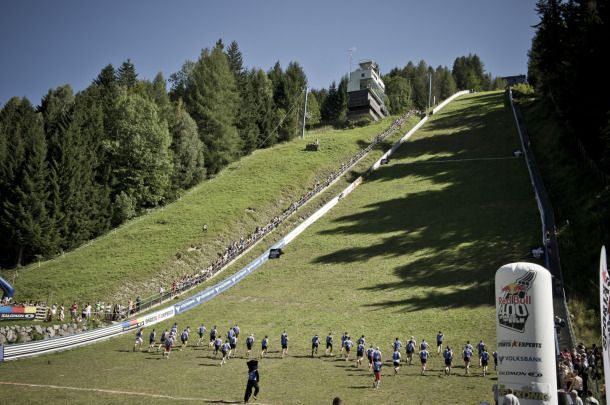 Kulm is one of the steepest slopes on Earth, with an average gradient of about 45% and an angle of ascent of 37 degrees in its toughest sections. The difference in altitude from the bottom to the top is 180 meters, but it's not just the vertical climb runners have to worry about. The grass-covered lower part of the track is very slippery, and spike or crampon footwear is not allowed, while the second stage takes place on smooth concrete, forcing participants to change their approach.