Pioneer XMp3 Handheld Satellite Radio: The new handheld is unique in its ability to record five separate XM stations at once, guaranteeing that listeners can preserve more than one show at the same time. It also takes a cue from Slacker in an automatic buffering mode that holds as much as 30 hours of programming at any given time to keep radio going when a subway tunnel or other interference cuts out the satellite signal.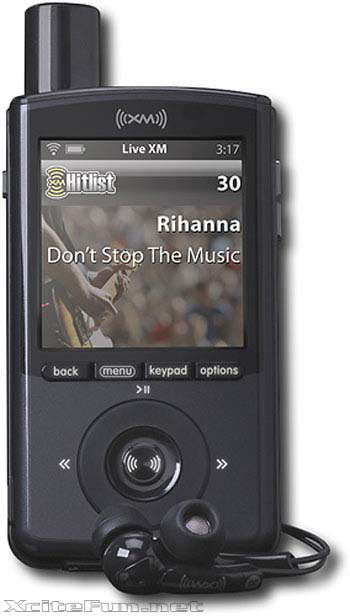 It is the company's first portable satellite radio since the long out-of-sale Inno. Similar to some earlier portables, the XMp3 acts like a DVR and has an electronic program guide for advance scheduling as well as a 30-minute buffer to pause or backtrack through live shows. Owners can also flag tracks from music stations to download later from Napster.

Matching its name, the device also works as a simpler portable media player for the user's own music and plays either MP3 or WMA tracks from microSD cards.

Pioneer's addition should support the Best of Sirius plan to fill in some of the more important missing channels on the still-divided Sirius XM network and is also significantly less expensive than the Inno or the Sirius Stiletto 2, coming in at $279. Sales start as of today.