Nova Slider X 600 Gaming Mouse:

has an uncommon side-mounted cable, uses ceramic feet and features a sensitivity of 3,200dpi. As expected, the Slider X 600 is customizable and will come with three mouse profiles, eight programmable buttons and five color options for its LED lighting.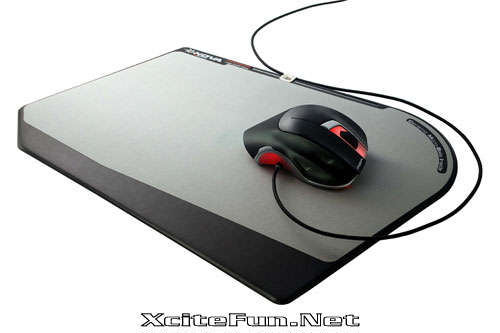 Along with the new mouse, Nova announced an accessory to go with it in the form of the Over Slide mouse pad, sized at 16.5 by 11.4 inches and near quarter-inch thickness. It also sports a 12,000dpi micro-ball ceramic surface designed to optimize the operation of any laser device's tracking performance.Both the mouse and pad are expected to hit the market in November, priced at nearly $100 and $40, respectively.