[h2]Nishtar Medical College Multan - Gallary & Detail[/h2]
Campus
Quadrangle of
Nishtar Medical College
The college is located at a distance of 3 km from the city centre. The campus is spread over 20 acres (81,000 m2) of land. Nishtar Hospital is located adjacent to the college. Nishtar Hospital is one of the largest hospitals in Pakistan. The total area of the campus, hospital and hostel area is more than 112 acres (0.45 km2).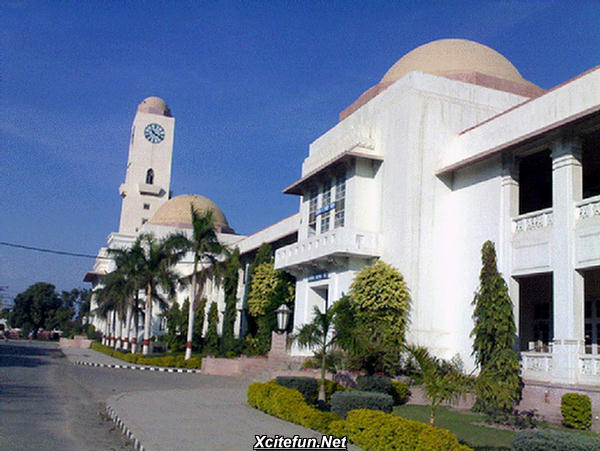 The city of Multan is one of the hottest localities of Pakistan; this is reflected in architecture of the college and hospital — high ceilings and large windows are commonplace.The college itself is spacious, with the various academic departments housed around a central quadrangle. The quadrangle is a large garden used for student functions and gatherings. There is an attached hospital, adjacent hostels, and faculty residential colony. The college as well as the hostels are nostalgic of old Islamic architecture. The buildings added to the campus in the 1960s to early 1980s were designed by A. R. Hye.
Departments
Basic Health Sciences departments
Anatomy
Physiology
Biochemistry
Behavioral Medicine
Forensic Medicine
Pathology
Pharmacology
Community Medicine
Clinical Health Sciences departments
Medicine
Surgery
Pediatrics
Obstetrics & Gynaecology
Ophthalmology
Otolaryngology
In addition, allied specialty exposure is ensured in the areas of Orthopedics, Urology, Anesthesia, Peadiatric Surgery, Thoracic Surgery, Plastic Surgery, Psychiatry, Neurosurgery, Dermatology, Family Medicine, Radiology and Oral and Maxillofacial Surgery.
Attached teaching hospitals
Nishtar Hospital, Multan
Nishtar Institute of Dentistry, Multan