New Advance Ramadan Mubarak SMS - Beautiful Massage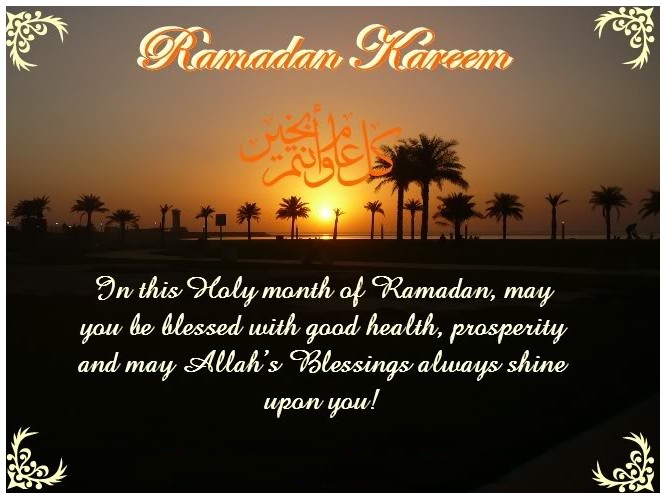 New Advance Ramadan Mubarak Massage
Hum Aap ke dil mein rehte hein.
Is liye har dard sehtay hein.
Koi hum say pehle WISH na kar day Aap k0.
Is liye sab sey pehle "Happy Ramadaan ul mubaarak†kehte hein.
Advance ramzan mubarak sms in Urdu.
______________
Jo k0i Jh0oth aur Bure kam0n se nahin bachta, us ke Bo0khe aur Pyaase rehne ki Allah Ta'ala ko k0i parwah nahin.
(Bukhaari)
Advance ramzan mubarak sms.
______________
I m c0ming to y0ur h0use 2 give y0u all types 0f felicity, success and j0y.
Please welc0me me after a few mintes.
y0u know I am y0urs.
advance ramazan mubarak sms.
______________
Packing Staart Kar d0.
Phr Nahin Kehna Ke Bataaya Nahin.
Abhi Kuch Din Baaqi Hein,
Ramazaan Ka Chaand Nazzar Aane Mein,
Nazzar Aatai Hi Aap ko 1 M0nth Ke Lie Bund Kar dia Jaye ga.
Advance Ramadan Mubarak SMS
______________
Dunya Banaane Waale Ki Taraff Say Dhamaaka Offers'
Jannat Mein Plot Book karwaayen,
Instehaai Aasan Sharait Per,
Sachi Tauba Say Advance B00king karen,
Rozaana five Namaz0n Ki Instalment Jamma Kerein
______________
W0h Sehri Ki Thunddak, Woh Ifftaar Ki R0nak.
W0h Asmaan Ka N00r, W0h Tar0n Ki Chammak.
W0h Masjid0n Ka Sawarrna. W0h Minaron Ka Chammkna.
W0h Musalamaan0n Ki Dh00m. W0h Farisht0n Ka Haj00m.
Jee Han RAMADAAN UL MUBARAK Is coming Back.
Start Preparing To Wellc0me This Mubaarak M0nth.
Ramadaan Mubaarak.
______________
He is the 0ne GOD;The Creat0r, the Initiate, the Designner.
T0 Him bel0ng the m0st cute names.
He is the Lord, M0st Wise.
Wishing y0u a blessed Ramadaan.
Ramadan Mubarak In Advance SMS 2013
______________
(¯`'•.¸  ¸.•'´¯)
(¯`'•.¸  ¸.•'´¯)
¤ RAMADAN ¤
¤ MUBARAK ¤
¤ IN ¤
¤ ADVANCE¤
Duaon Me Yaad Rakhna..
______________
,*::-:,,::-*:,
*, R ,*
â€*, ,*â€
,*::-:,,::-*:,
*, A ,*
â€*, ,*â€
,*::-:,,::-*:,
*, M ,*
â€*, ,*â€
,*::-:,,::-*:,
*, A ,*
â€*, ,*â€
,*::-:,,::-*:,
*, D ,*
â€*, ,*â€
,*::-:,,::-*:,
*, A ,*
â€*, ,*â€
,*::-:,,::-*:,
*, N ,*
â€*, ,*â€
*._.*HÄPPY*._.*
*._RAMZAN_.*
_.* *._
MUBARAK in Advance
______________
Wo â€Chand†Ka Chamakna
Wo â€Masjido†Ka "Sawarnaâ€
Wo â€Musalmano†Ki "Dhoomâ€
â€Ramzan†Is
"Coming Soonâ€
RAMZAN MUBARAK
______________