Motorola Verizon Krave ZN4:

Motorola's first touchscreen phone made solely for CDMA networks. The handset closely follows the design of the normally China- and GSM-oriented MING but is spun as a media-friendly device with a MediaFLO tuner for live digital TV, media player software, up to 8GB microSDHC storage, and a regular 3.5mm headphone jack. A two-megapixel camera and Bluetooth with stereo sound are also part of the core design.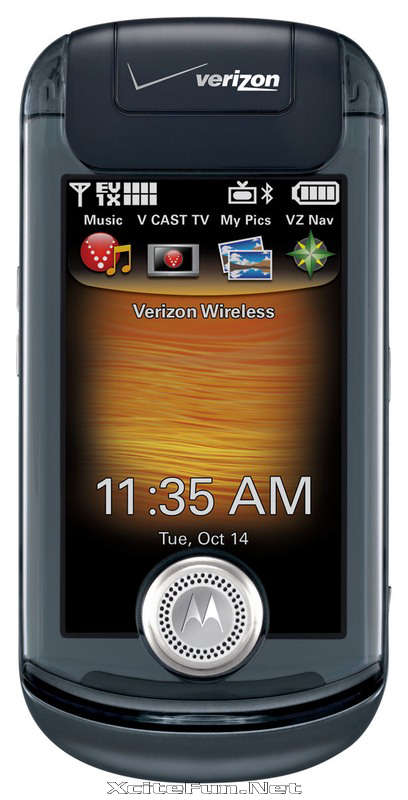 In addition to the V CAST TV handled by its tuner, the Krave also touts support for DRM-free Rhapsody music downloads as well as assisted GPS through Verizon's subscription service. Motorola's phone is listed as available today and sells for $150 with a two-year contract or $350 when bought on a month-to-month plan.