Mobilink Jazz Jazba Package Plan - Latest Offer
Mobilink
has announced its
latest offer
in the form of
Jazz Jazba Package
. This
latest package
of Jazz focus on young generation needs with affordable on-net, off-net rates and hourly call rates for FnF numbers. Moreover, Jazz has taken back its Octane Package – all current
Jazz Octane
subscribers will get shifted to Jazz Jazba by default.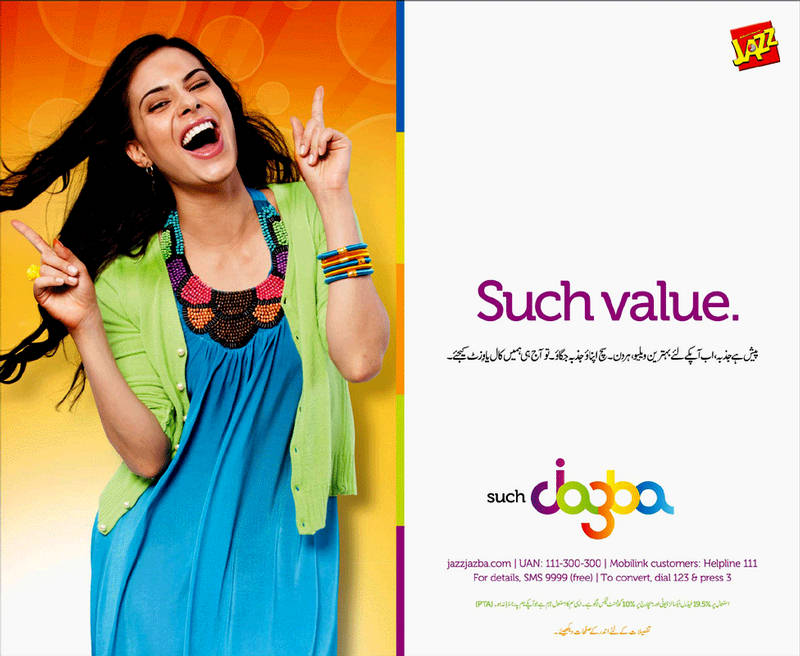 Jazz Jazba Tariff

How to convert to Jazz Jazba:
Subscribers from other Jazz Packages can convert to Jazba through following procedure.
Call 123 from Jazz connection.
Press 3 for package settings.
Press 0 for package selection menu.
Press 2 to select Jazba.
NOTE:
Subscribers availing LNO offer on any other package will need to un-subscribe from LNO first & then migrate to Jazba. Normal package conversion charges apply.
Jazz Jazba Call Bundles
These minutes are for calls to Mobilink only and SMS are for all networks across Pakistan
For balance inquiry: *101*2#
Jazz Jazba SMS Bundles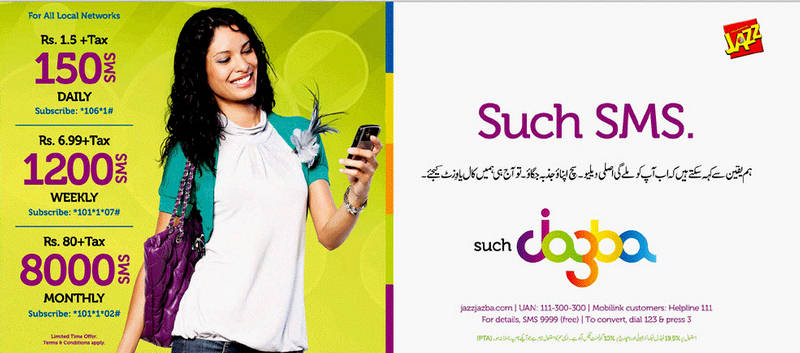 International SMS rate, SMS and Voice Bundles are the main attractions in above tables. Otherwise the usual call-rates are not the best in town. But youth is not going to complain this as Jazz Jazba is offering a special treat for 3 FnF numbers with round the clock hourly rates. Check below:
Jazz Jazba Day and Night Offers

Jazz Jazba FnF Offer
Once you have Jazz Jazba activated on your number, you can avail hourly call rates, round the clock – in fact free calls during night against a daily rental of Rs. 3.99 plus tax.
Jazz Jazba FnF Subscription
Subscription: *108#
Un subscription: *108*4#
Information: *108*3#
Jazz Jazba Terms and Conditions
Daily charges: Rs 3.99+tax (These charges are in addition to Daily package fee of Rs 1+tax)
Subscribers will automatically get subscribed the next day for the offer
This offer is valid for3 F&F number only
This offer is available to Jazba customers only
Limited time offer