Microsoft Surface Pro Tablet Key Features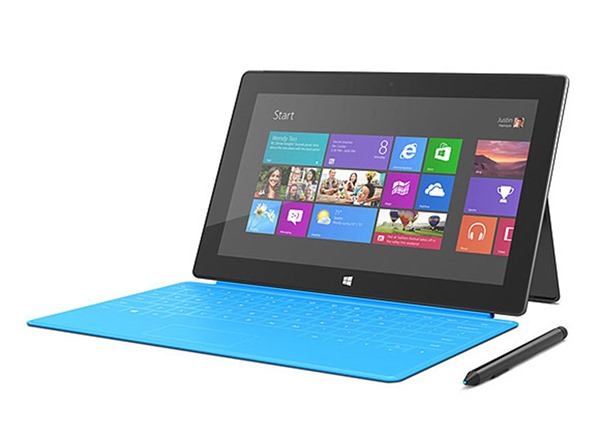 Microsoft Surface Pro tablet is released with a price tag of $899. The tablet will be released world wide on February 9 2013. Microsoft tablet is almost a full-fledged Windows 8 PC especially when you add a touch or type cover to make up for the lack of keyboard.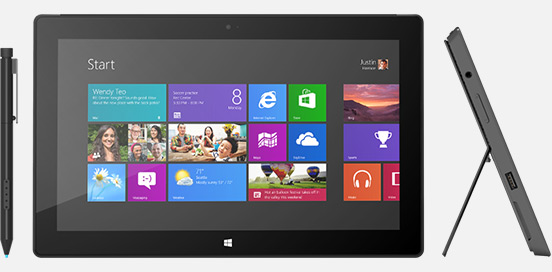 The tablet features a 10.6 inch ClearType Full HD, 10-point touchscreen with 16:9 aspect ratio. The processor is an Intel Core i5 unit. The RAM amounts upto 4GB and the internal memory is 64 GB for the starting model and 128 GB for the more-expensive one along with Intel HD 4000 Graphics.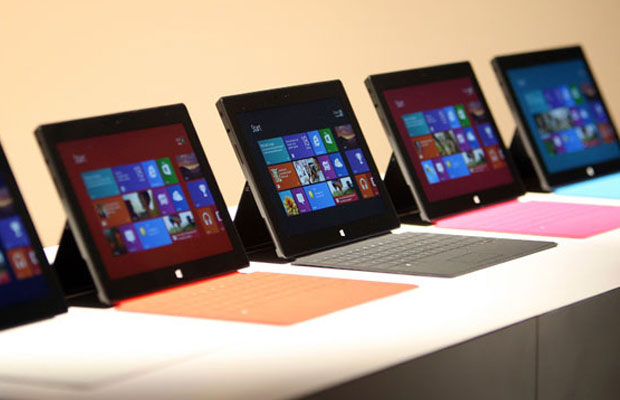 There are also 2 HD 1.2mp cameras on the front and back for this tablet. The Surface Pro is powered by a 42 W-h battery and runs Microsoft's Windows 8 Pro operating system.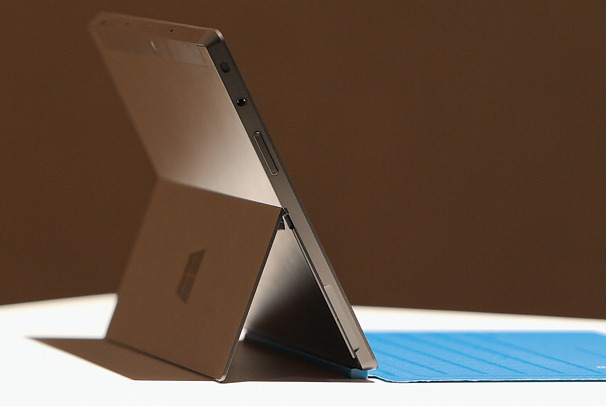 All this package comes in a special magnesium casing dubbed by the guys at Redmond as VaporMag. The body is 13mm thick and weighs 2 pounds.
Stylus input is supported here unlike the Surface RT and it actually comes along with the Surface Pro as a bundled accessory. Dual-antennae Wifi, USB 3.0 and MicroSDXC card slot are here too. Just like the Surface RT, the Surface Pro also has a kickstand built into the tablet.