Kiwi Fastest Bowler - Adam Milne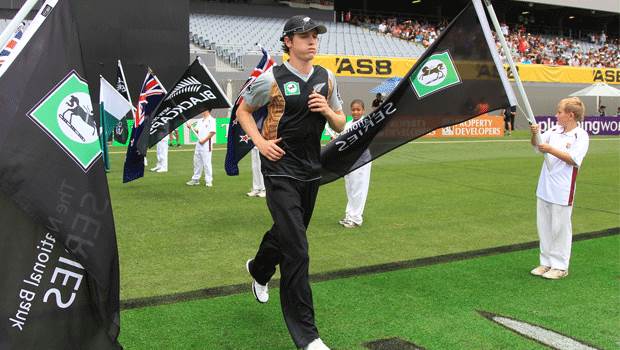 Adam Milne is the rising star of cricket world as the genuine fast bowler from New Zealand. Milne hit a speed of 153 kilometers per hour, during the recent Twenty 20 win over the West Indies in Auckland.
On the scale of bowling with more than 150 kilometers per hour, the fast bowler of New Zealand Adam Milne has been included in the list of fastest pacers of the world in International cricket. Adam is the second Kiwi bowler after Shayne Bond who has bowled with the speed of 150 kilometers per hour.
Before this, the Pakistani bowler Shoaib Akhtar, Waqar younis, Brett lee, Jason Gillespie, Shayne bond, Allan Donald and Nanty Hayward have displayed the fastest speed so far.
The coach on New Zealand team says that Adam is the rising star of the team. It is the matter of luck for the team to get one of the fastest bowlers of age 21.
Milne can bowl more than 10 overs an innings which makes him likely to be playing all the three formats of the game. Bond concludes that Milne should be considered in the series against India, as he feels that he is definitely good enough to play Test cricket for New Zealand.