A curriculum vitae is typically more comprehensive to some degree than a resume. This is especially true if it is to be distributed overseas to countries outside of the U.S., where employers require the inclusion of much personal and background information. A resume rarely exceeds two pages. But it's not uncommon for a curriculum vitae to be up to ten or more, especially one for a job overseas.




Curriculum Vitae Contents:

In the U.S., it's unlawful discrimination for employers to deny you employment and schools to deny you an education, solely on the basis of your age (if 40 or over), race, color, creed, gender, disability, religion, marital status or number of children. Subsequently, you do not need to provide such personal information in your U.S. curriculum vitae.

In fact, it's not a good idea to provide it even voluntarily. It might make employers or schools feel uncomfortable, because of the potential discriminatory implications.

However, because the laws are different in other countries, employers or schools might legally require you to provide personal information in your curriculum vitae, such as your date and country of birth, marital status, number of children, religious affiliation and nationality.

Below is a list of elements that a curriculum vitae might include. Which you'd include depends on the purpose of your curriculum vitae, employer or school requirements, your qualifications, and the country in which you are submitting it.

For example, in your U.S. curriculum vitae, you would not include those marked by an asterisk (*). Those marked by double asterisks (**) are optional in the U.S., depending on employer or school requirements.




Complete contact information

Photo*

Brief biography with personal details, such as age*, date and country
of birth*, marital status*, number of children*, religious affiliation*, nationality*, and where you work or hold licenses

Professional, career or research objective

Education

Study abroad

Thesis or dissertation title and advisor

Graduate fieldwork

Awards, honors and patents

Grants and fellowships

Research experience

Work experience

Skills

Publications and presentations

Professional licenses and certifications

Language skills

Professional memberships

Related extracurricular activities**

Interests**

References**

If you're not sure what you should include in your CV, contact the hiring authority or school's admissions office and ask. Below are several curriculum vitae samples that also serve as CV format examples. All are appropriate for the U.S., but employer or school requirements might differ.

Sample Curriculum Vitae One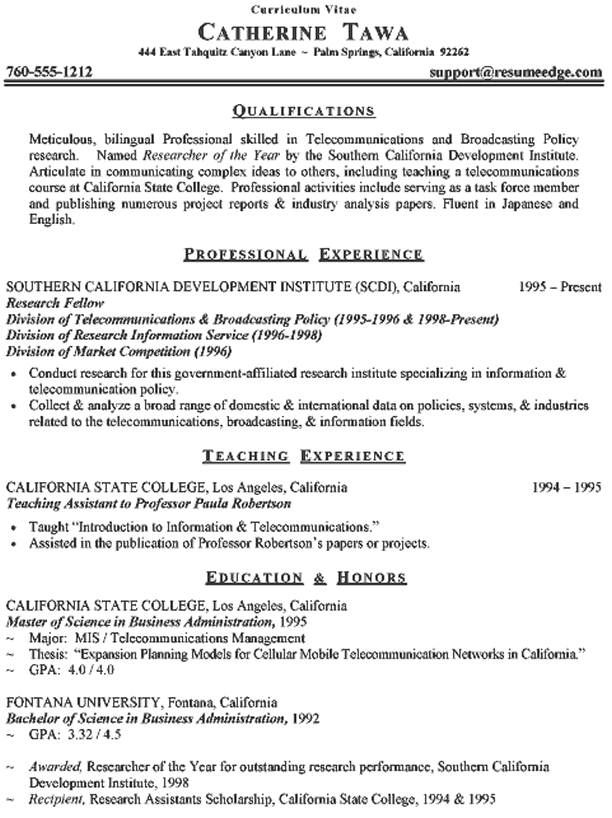 Sample Curriculum Vitae Two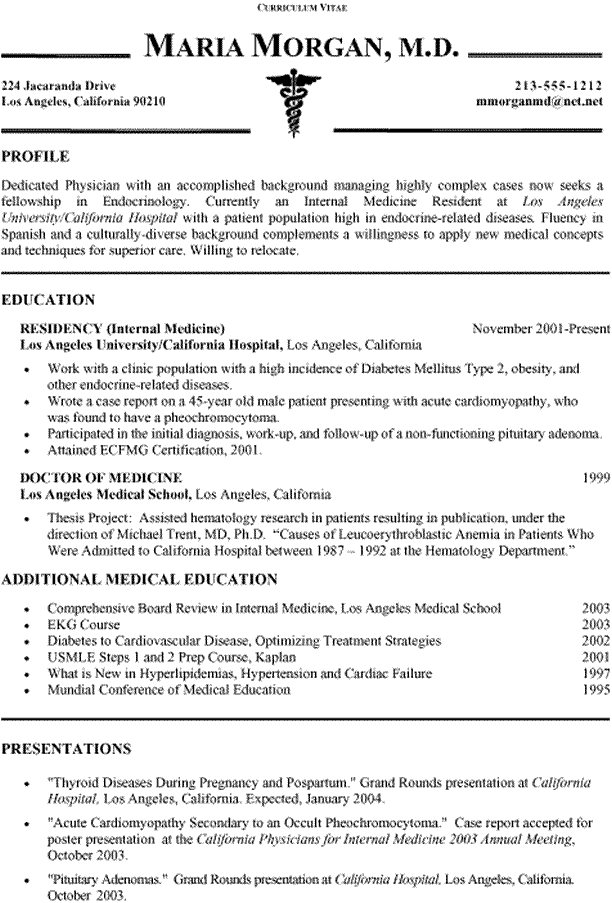 Sample Curriculum Vitae Three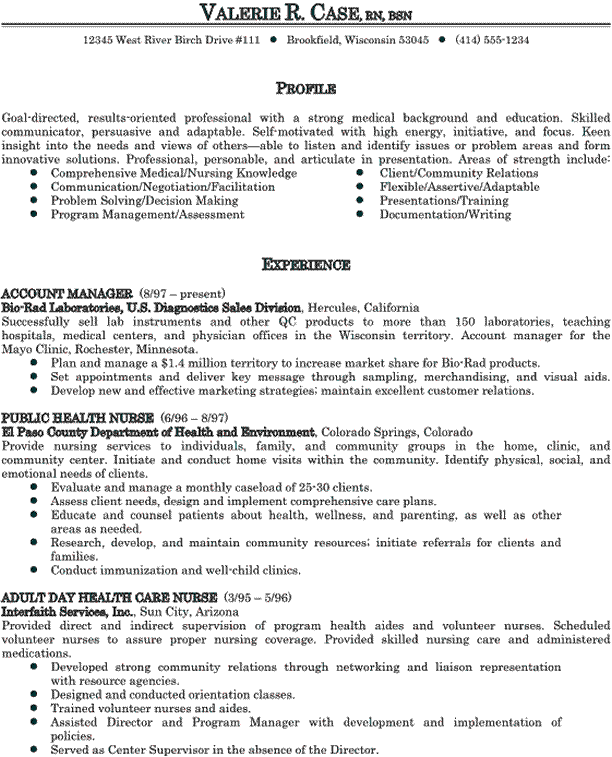 Sample Curriculum Vitae Four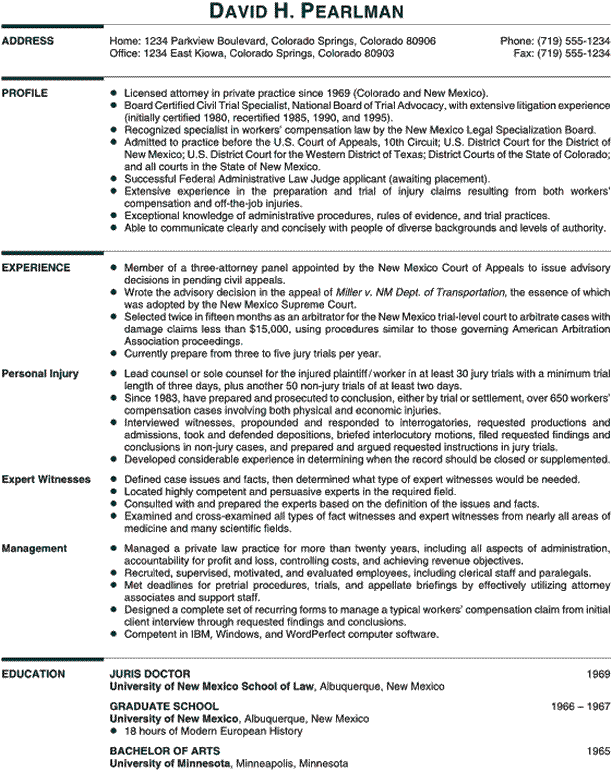 Sample Curriculum Vitae Five