Different Types of Salwar Kameez Collection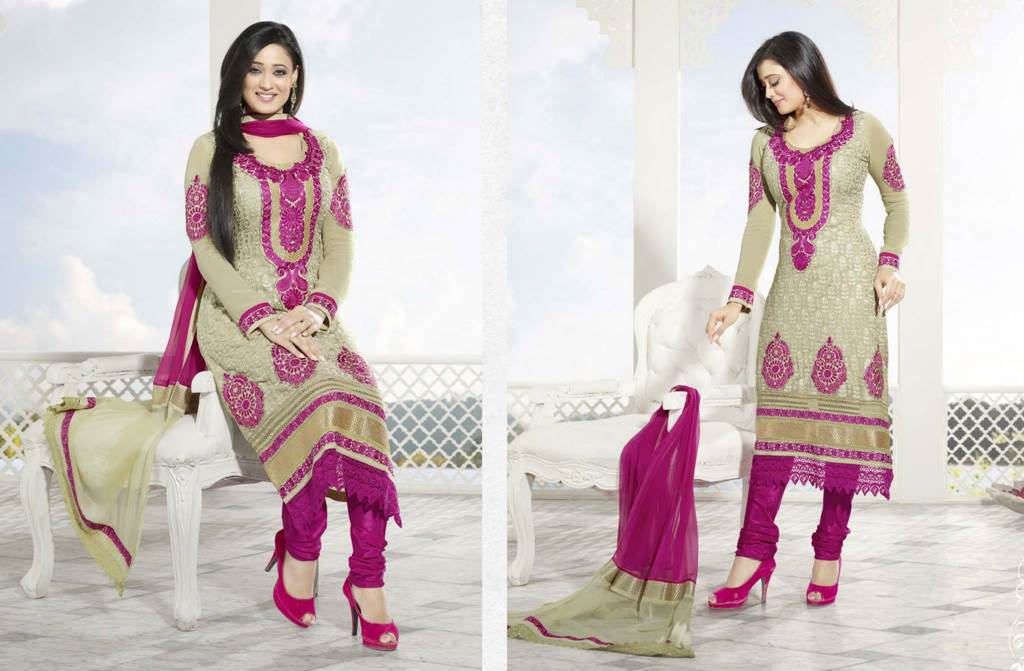 Salwar kameez is a traditional dress worn by both women and men in South Asia. Shalwar or salwar are loose pajama-like trousers. The legs are wide at the top, and narrow at the ankle. The kameez is a long shirt or tunic. The side seams left open below the waist-line, give the wearer greater freedom of movement. The third piece, Dupatta, is worn like a scarf on the shoulders & chest, on top of Kameez. salwar kameez are unstitched - with 2.25m of Kameez fabric, 2m of Salwar & 2m of Dupatta fabric. We offer customized stitching for an additional fee.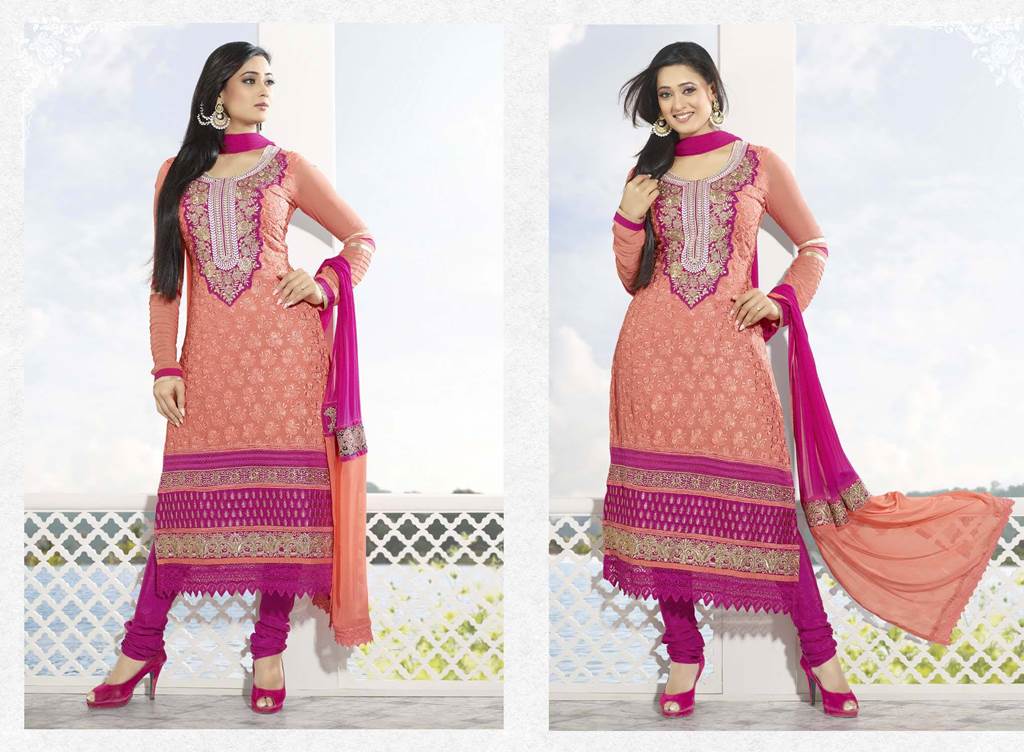 Our large collection of the Salwar Kameez start from basic printed Dress Material and go upto embroidered pre-stitched collections.We offer a wide range of Salwar Kameez which comprises of Casual Salwar Kameez, Designer Salwar Kameez,Party Wear Salwar Kameez, Bridal Salwar Kameez with bright colors, rich fabrics & fancy neck styles that will dazzle up your wardrobe.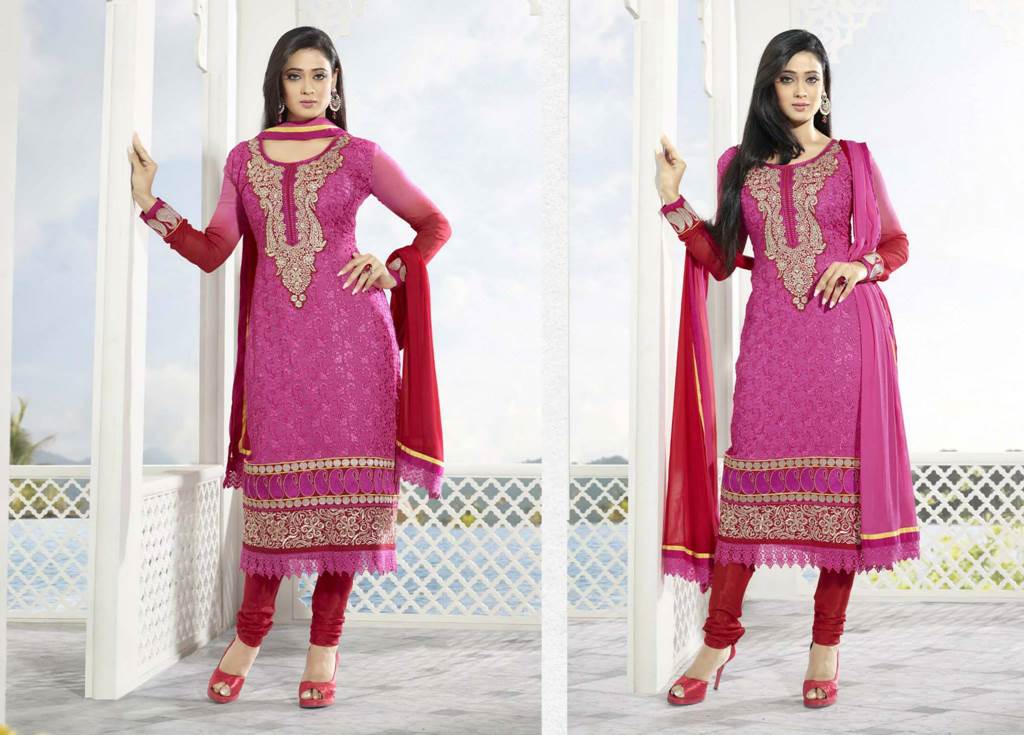 Party Wear salwar kameez:
You can party in a Salwar Suit too – with trendy, bright glamorous Salwar Suits – these come wiith modern prints, exclusive embroidery and layered by Net. Life is too short to wear boring clothes. So, with party wear collection live your life in a way you always wanted to be.
Office wear salwar kameez:
A girl should be two things: classy and fabulous.†And incase of her time at office, she's has to look in command too!classy and dignified office wear Salwar Kameez collection Is just that
Daily wear salwar kameez:
Simplicity is about subtracting the obvious and adding the meaningful. Everyday Wear Salwar Suit collection eptimoizes simplicity - so, scan everyday wear salwar kameez collection for your meaningful wardrobe.
Wedding salwar kameez:
wedding salwar kameez are available in various shades of Maroon or Red, make you the One among others.