Dangerous Stairways of Austrian Cliff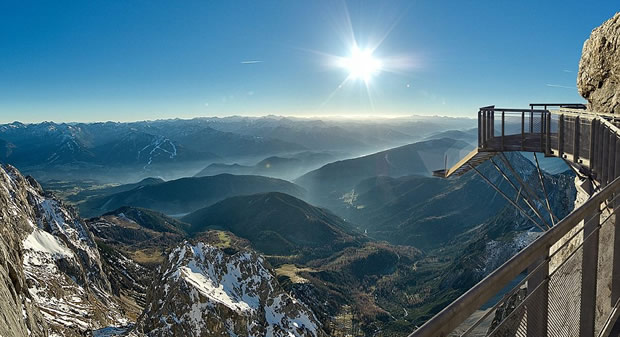 For some strange and bizarre reason the Dachstein Glacier resort in Austria decided to build 14 steps out over a cliff that leads to absolutely nowhere but certain death.
Opened to the public on Wednesday, the new bridge offers spectacular views of the Alps, but with a sheer drop of 1,300ft visible beneath your feet, walking along this suspension bridge onto a glass platform jutting off the edge of a cliff is not for cowardly chicken shits.
The 100-meter-long bridge, which took six months to build, is the highest in Austria and according to their website, the 'stairway to nothingness' at the Dachstein Glacier is only for visitors with 'nerves of steel'.