The DIR-655, being a Draft-N range product, has been equipped with three antennas, all of which are replaceable. This is a good feature, as a power-user can easily pick up third-party antennas for boosting the range, should the provided antennas not be sufficient. Since the DIR-655 is an Internet gateway and not designed to function as a modem, there is no inbuilt cable modem/ADSL2+ functionality, though the router supports both DHCP from internet connections and ADSL dialup client. The DIR-655 also sports 4 Gigabit Ethernet points and can also be used a network switch.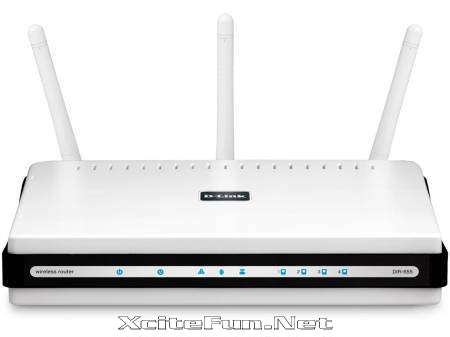 The interface adapted by D-Link however hasn't changed. It's consistent with previous iterations of this router. That said, it's robust, allows easy navigation, and is well-grouped. Though it's not a DD-WRT, it allows easy customization for both novice and advanced users who wish to configure and tweak every possible setting. Security settings are clearly marked and are easy to set up, even for a first-timer. This is a good move, as a secure Wi-Fi network is becoming an essential thing now.

We divided our tests into two sections. In the first we took two different directories of files of around 4GB each and simply transferred them to a desktop with D-link's DWA-547 and a Dell Inspiron 1525 with Draft-N capabilities. The second set of tests was little more mundane, in the sense that we simply tested its signal capability at 100 mW versus a Linksys WRT-310N flashed with DD-WRT 2.4.

In our file tests, the router was a pleasant surprise. At a distance of 20 odd feet, the router was able to consistently maintain speeds of 73 Mbps. This was verified via three different runs and the speeds didn't vary at the least. In comparison, our Linksys saw wild fluctuations in speed ranging from as low as 49 Mbps to as high as 81 Mbps. The DIR 655 in comparison was rock solid.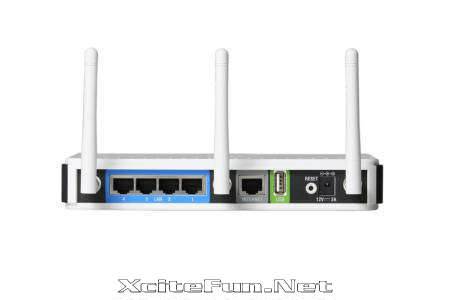 If the file transfer test was a surprise, the relative signal strength of the DIR-655 was in a different category. At around 125 feet, the router was able to hold a signal far better than any N-Series router we had in our lab, and even at that distance it was able to achieve around 35 Mbps transfer speeds without dropping a connection or slowing down.

The DIR-655 router has been in the marker for some time now. It's easily one of the most powerful end-consumer routers available with regard to file transfer performance and signal reach. However, at Rs 9950, it's not cheap. The high price puts it out of reach of most end-consumers. The Linksys WRT-310N costs only Rs 7000 and can accommodate the fantastic DD-WRT open source firmware.

These factors make the D-link difficult to recommend. We suggest you look around at offerings from other manufacturers too, such as Buffalo and Linksys, before settling on this product.