Baked Pasta with Chili Tomato Chicken Sauce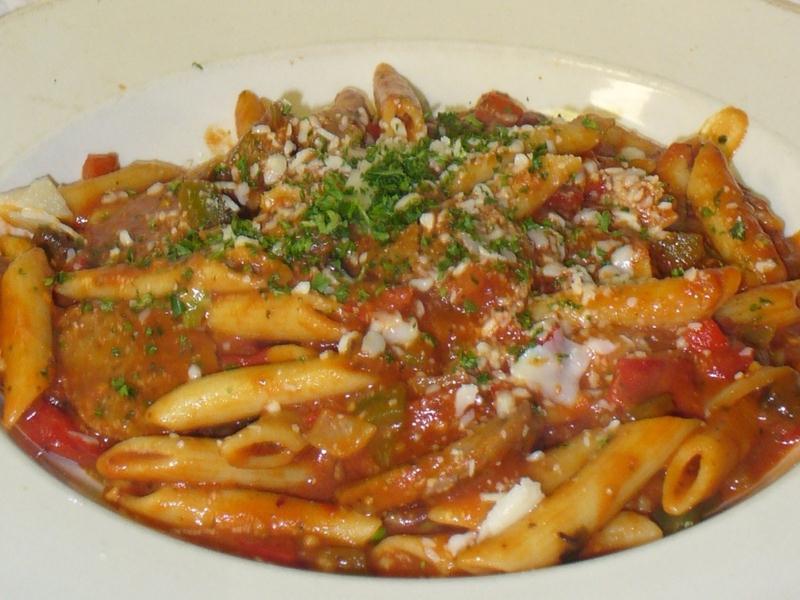 Ingredients:


1 pack Penne, or spiral or any medium shaped pasta
¾ Chicken, whole or 4 chicken breasts, boiled
1 Green Pepper ,large size, diced
1 Onion, medium size, chopped
4-5 Tomatoes, medium size, diced
½ cup Black Olives, sliced
1 Garlic Clove, crushed
2 tbsp Vegetable Oil
Chili Powder, according to taste
1 tsp Oregano, dried and crushed
1 tsp Thyme, dried and crushed
2/3 cup Cheddar Cheese
1/3 cup Parmesan Cheese
Salt and Pepper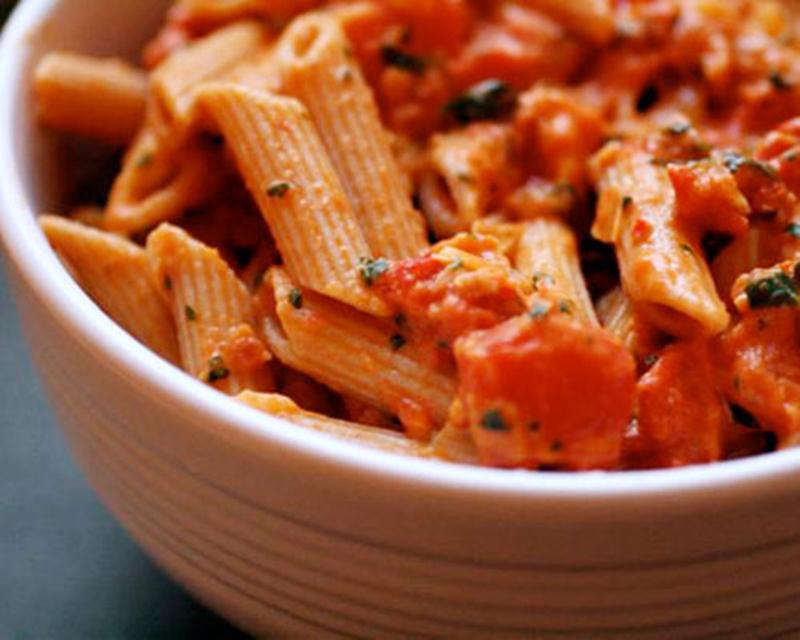 Directions:
1. Remove skin and bones from chicken. Take out strips of chicken flesh using your fingers or cut into strips. Boil pasta and drain.
2. Meanwhile, prepare sauce. In a medium saucepan, heat oil over medium heat. Add onion and stir until yellow.
3. Add garlic and green pepper and pepper becomes soft (2-3 minutes). Add chili powder and stir. Add tomatoes with their juice, thyme, oregano, salt and pepper.
4. Bring to boil. Reduce heat, cover pan and simmer for 15 minutes. Remove from heat. Add pasta, chicken and olives and stir well.
5. Brush a baking dish with oil. Move components of pan into baking dish. Sprinkle cheese on top.
6. Heat oven to 180-200 C. Put baking dish in oven and bake for about 15 minutes or until cheese melts. Serve immediately in the same dish.