Atlantic Road: Bridge to Nowhere - Norway
A bridge on the Atlantic Road in Norway. The fact that the Atlantic Road of Norway was voted as the Norwegian Construction of the Century in 2005 pretty much says it all about this wonderful integration of modern technology with nature's magnificence.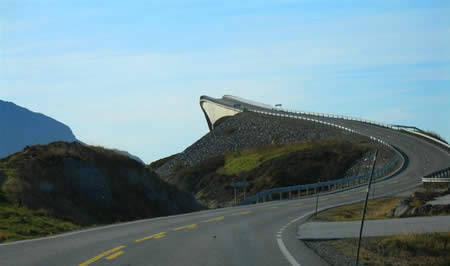 The road is akin to man's stroke of brush on nature's canvas and the view and the ride it offers is both unique and enthralling. The wonderful ride moves along a scenic five-mile stretch along highway Rv64 between Molde and Kristiansund. Best time for a ride: when a storm mild hits the ocean! Ironically, that is when the ocean under the road is at its dramatic best.