1. Deepika Padukone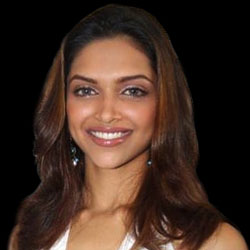 DeepikaPadukone, daughter of celebrated badminton player Prakash Padukone, isone of the most preferred models in India. Born in Mumbai and broughtup in Bangalore, this trained Bharatanatyam dancer has always beenattracted to the glamour world. Deepika started modelling as a child,doing TV and print campaigns for several brands but discontinued laterto concentrate on studies. She was a state-level badminton player whilein school. This svelte beauty has appeared in commercials like Liril,Close-up, Limca etc and has taken the glamour world by storm with herangelic visage, unguarded manner, naturally athletic body and disarmingdimpled smile. She featured in Kingfisher Calender 2006, won theSociety Young Achievers' Award 2004 and Model of the Year Award 2005 atthe Lakme India Fashion Week. The stunning 5' 9" girl made her showbizdebut with Himesh Reshammiya's music album 'Aap Ka Suroor'.
2. Amrita Rao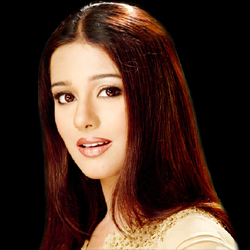 Sweetand dainty Amrita Rao, from a Chitrapur Saraswat Brahmin family wasalways fascinated by acting. Her first modeling assignment was forFairever fairness cream and within a couple of months, she became amodel for many top brand companies and did nearly 35 ad films.Cadbury's Perk and Bru coffee ads offered her a platform to step intothe film industry. The pretty lass debuted in the film 'Ab Ke Baras'(2002), but shot into public notice with 'Ishq Vishk Pyaar Vyaar'.'Mein Hoon Na', 'Deewar' and 'Masti' are her other films. With hertypical girl-next-door image, this graduate in Psychology stands on adifferent course, she feels that if not in films there are other fieldsto excel in.
3. Dia Mirza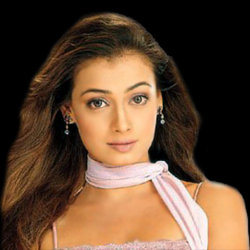 DiaMirza alias Diya Mirza, Miss Femina India-Asia Pacific 2000 fromHyderabad, made her debut with the film 'Rehana Hai Tere Dil Mein'(2001). Born to a German father and a Bengali mother, this light-eyedbeauty is very talented and hardworking. While working as a marketingexecutive, at the age of 16, Dia had done an advertising campaign inFemina, and it helped her to participate in the Miss India competitionand win the crown. Ever since Dia stepped into Bollywood, success haseluded her and most of the roles she got were character roles. Thisversatile personality with her beautiful smile and attractive eyes hasyet to prove herself in the tinsel world.
4. Sunidhi Chauhan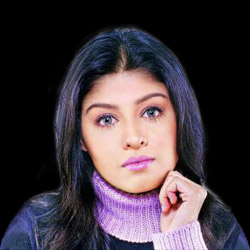 Bollywoodsinging sensation, Sunidhi Chauhan had shown exceptional musical talentsince childhood. She started her career at the tender age of four andwas a part of 'Little Wonders' - a troupe for child prodigies run byrenowned music directors Kalyanji- Anandji. Sunidhi got recognitionthrough the television music show 'Meri Aawaz Suno' and was introducedas a playback singer with the movie 'Shastra' (1996), followed by anumber of films. Her first big break came with the song 'Ruki Ruki SiZindagi' in Ram Gopal Verma's 'Mast' (1999) and since then there was nolooking back for this gifted singer. Sunithi bagged the R D Burmanaward for the most promising newcomer at the 2001 Filmfare Awards. Shetied the knot with the music video director/ producer Bobby Khan butgot separated within a year. By the age of 22, this talented, down toearth lass have sung over 2,000 songs in 10 languages.
5. Nathasha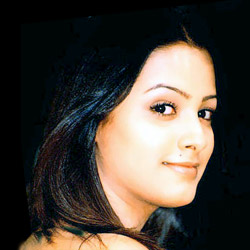 Modelturned Actress, Natassha alias Anita Hasnandani started out as atelevision actress working in a number of successful Balaji Telefilms.She shot to limelight with serials like 'Kabhi Sautan Kabhi Saheli','Kkavyanjali' etc. This Mumbai based Sindhi girl soon got offers fromSouthern film-makers and did several Telugu films. Natassha's Bollywooddebut flick ' Kuchh To Hai' (2003) didn't do well at the box office,but she sizzled with the number 'Ding dong' and 'Bindaas' in 'KrishnaCottage' (2004). In 2005, she did 'Silsilay' and 'Koi Aap Sa'.
6. Shreya Saran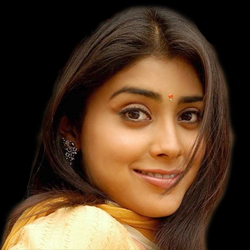 Thesouth Indian actress Shriya Saran intruded into the hearts of millionsof youth with her luring eyes and glamorous looks. She was born inHaridwar and brought up in Delhi. This talented Kathak dancer cum modeldid some music albums and ads which paved her way into film industry.Charming Shriya known for her beautiful smile debuted with the Telugufilm 'Ishtam' (2001) and has paired with all the top heroes. She becameequally popular in Tamil films and her first Bollywood film was 'ThodaTum Badlo Thoda Hum' (2004). This pretty girl who never dreamt of beingin tinsel town, has created a niche for herself within a short span oftime.
7. Kajol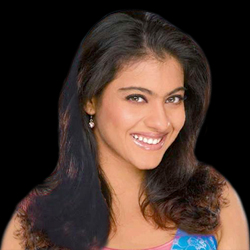 Kajol,one of the most successful actress of Bollywood, was born to actressTanuja and producer Somu Mukherjee. Though she debuted with the flopfilm 'Bekhudi' (1992), Kajol got noticed with 'Baazigar' (1993) andshot to the top most position with the major hit 'Dilwale Dulhania LeJayenge' (1995). The versatility of her acting can be seen from thevarious characters done by this natural actress. The movies which shedid with Shahrukh Khan were all blockbuster hits. Charming Kajol wonthe heart of the audience with her simplicity, girl next door attitudeand superb acting talent. She got married to actor Ajay Devgan in 1999and has a daughter Nysa. Kajol is the brand ambassador of Whirlpoolproducts along with her husband. After a break she has made a comebackwith Kunal Kohli's Fanaa (2006). Awards to her credits are Lux Zee CineAward 1997 for Best Villian and Filmfare Best Actress Award 1998 for'Kuch Kuch Hota Hai'.
8. Meera Jasmine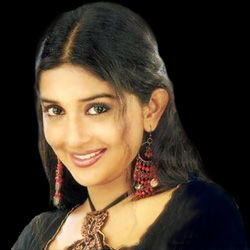 MeeraJasmin alias Jasmin Mary Joseph, one of the most talented actress ofthe Malayalam film industry debuted in the film 'Soothradharan' (2001).The chirpy actress with simple, but attractive looks and a huge amountof talent is an asset to the movie industry. Born in Thiruvalla, Meerahas carved a name for herself in Malayalam, Tamil and Telugu movies.Acting comes naturally to her and with her sweet, beautiful smile andsterling performance, she has assured a place in the hearts of southIndian cinema goers.
9. Saada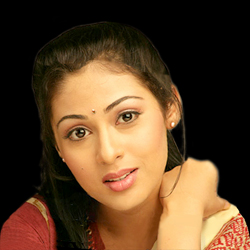 Sadhaalias Sadaf Mohammed Syed debuted in the Telugu film 'Jayam' (2002)while she was doing her engineering at SNDT College, Mumbai. Thistrained Kathak dancer was introduced to Tamil films with the remake of'Jayam'. Sada received best newcomer Filmfare award 2002. She, a Punebased Bohra Muslim won the hearts of Telugu and Tamil audiences withher charming looks and glorious smile. The super success of the Tamilfilm 'Anniyan' (2005) has boosted up her career straight to the top.
10. Asin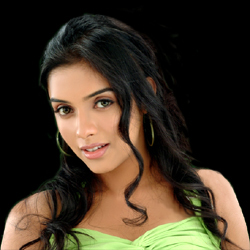 Asinalias Asin Thottumkal, the talented actress cum model, is an upcomingheroine in the Tamil film industry. Before entering into films, she wasa part-time model and businesswoman. This angelic charisma startedmodeling at the age of 14 and is trained in Bharatnatyam and folkdance. Though the Kerala-born Christian girl debuted in the Malayalamfilm 'Narendran Makan Jayakanthan Vaka' (2001), she made it big inTamil (Kollywood) and Telugu (Tollywood ) industries. She won thehearts of the Tamil audience with her captivating performance in thesuper hit movie 'Gajini' (2005).
11. Gayatri Joshi
Renownedmodel turned actress Gayatri Joshi, was one among the last fivefinalists in the Femina Miss India beauty pageant 1999. This graduatein Commerce started modelling while in college. Some of the modelingassignments of this sweet faced lass, who had featured in music videosof Jagjit Singh's 'Sagar Ki Kashti' and Hansraj Hans 'Jhanjaria'includes Hyundai ad with Shahrukh Khan, LG, Godrej Coloursoft, SunsilkFruitamin, Philips etc. This down to earth, gorgeous beauty made herdebut onto Bollywood with 'Swades' (2004). She was chosen as the bestfemale debut 2005 by Zee Cine, Bollywood and Star Screen. Gayatri gotmarried to Vikas Oberoi, a well-known entrepreneur on 27 August 2005.
12. Maduri Dixit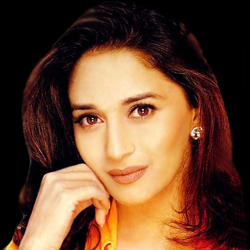 Madhuri,the pretty, charming actress cum graceful dancer in Hindi films isfamous for her million dollar smile. Although she started her career asa model, she didn't succeed in the field. She was introduced in thefilm 'Abodh' (1986), but it was 'Tezaab' (1988) that gave her a bigbreak. With her acting skill and superb performance in various filmsMadhuri was renamed as female Amitabh Bachchan. The awards to hercredit includes 5 Filmfare awards, 3 Screen Videocon Awards and Zee LuxCine Award. She got married to Doctor Sri Ram Nene on October 17, 1999.The svelte dazzling beauty with prominent features became theheartthrob of millions with her hard work and professionalism.
13. Aishwarya Rai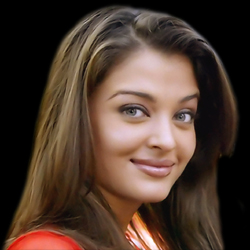 AishwaryaRai, the stunning beauty from Mangalore (Karnataka) in India, shot intofame when she was crowned the Miss World 1994. Her film career began ina Tamil Film 'Iruvar' in1997, but it was her stint in the Hindi film'Hum Dil De Chuke Sanam' that gave her a real break. Thisgreen-blue-eyed model turned film star achieved fame internationally byappearing in famous shows such as Oprah Winfrey and David Letterman aswell as a number of Hollywood films. She is the first Indian actressto be a member of the jury at the Cannes Film Festival and the firstIndian female to be immortalized in wax at the world famous MadameTussaud's wax museum in London. This gorgeous, highly photogenic star,has a perfect figure and beautiful eyes. It is her grace and confidencethat have taken her to the top as a model, actress and a superstar inIndia and other Asian countries.
14. Sushmita Sen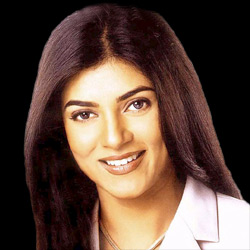 SushmitaSen, the first Indian to win the Miss Universe 1994 was born inHyderabad. She stepped into the film industry from the world offashion. The charming, gorgeous Sush with a fascinating smile hasbeautiful eyes and a tall, perfect figure. Though very talented, tillnow she didn't get an opportunity to prove herself as a successfulactress. This brilliant, down to earth personality has much more than abeautiful face. Sushmita enjoys writing prose and poetry and likesinstrumental music. She is very fond of children and has adopted a babygirl whom she has named Renee. She won the Filmfare Best SupportingActress award in the year 2000. Sushmita was positioned at number 6 inthe 2004 Filmfare top ten actress list.
15. Rani Mukherjee
TheBengali damsel Rani Mukherjee with her gifted acting talent is oneamong the most successful actresses in Bollywood. Though she wasintroduced through the movie 'Raja Ki Aayegi Baraat' (1996), Rani wasnoted in 'Ghulam', and her film 'Kuch Kuch Hota Hai' shot her ontoovernight stardom. A cousin to Kajol and daughter of director RamMukherjee, Rani had made a name for herself in the industry throughsheer hard work. She's got something different and acting comesnaturally to her as she proved herself in the classic 'Black'. Rani'ssimple looks, charm, innocent smile, twinkling eyes and natural beautyhas won her a place in the hearts of the moviegoers. In a short span oftime, she has worked with all the top actors and top class directorsand production companies.
16. Preity Zinta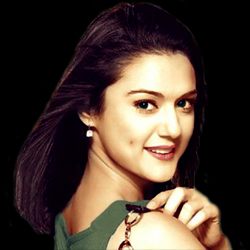 Charmingand attractive Preity Zinta began her career as a model, televisionanchor and later as a commercial actress. Her dimpled smile andexpressions in the Lyril ad, won her the hearts of millions andattracted the film fraternity. The gorgeous, bubbly Preity, born inShimla, debuted in Mani Ratnam's 'Dil Se' (1998) and made a mark in theindustry with 'Kya Kehna'. She takes a lot of care in choosing herroles and each of her characters are far different. Preity is very muchtalented and hard working and while acting she portrays a myriad ofemotions on her face. Her screen presence, inherent style, twinklingeyes, dazzling smile and down to earth nature has made her the favoriteactress of Bollywood.
17. Tara Sharma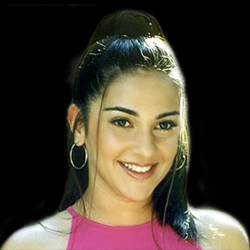 Knownmodel turned actress, Tara Sharma - the la-di-dah girl, is a graduatefrom London School of Economics. Born to Pratap Sharma, a well-knownvoiceover artiste in India and an English mother, Tara was alwaysactively involved with theatre. This dazzling beauty entered the tinselworld of glamour through ad films, and has appeared in ads like Lakme,Pond's, Pepsi, Fair and Lovely, Liril etc. The petite pretty girl withher luminescent eyes and perfect features caught the public's gaze andsoon became a model to reckon with. She debuted in films with a smallrole in 'Om Jai Jagdish' (2002). The success of Indra Kumars 'Masti'(2004) and Madhur Bhandrakars 'Page 3' (2005) has made her a prizecommodity in Bollywood
18.Bipasha Basu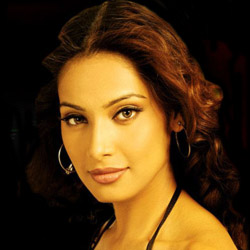 Thesilver screen sensation, Bipasha Basu came into the limelight when shewon the Famous Ford Supermodels Contest. Besides doing severalcommercial advertisements she did the famous video 'Tu' for SonuNigam's album, Kismat. The five feet eight inches tall light-eyedBengali dusky beauty is a new asset to Hindi Film World. The sexysymbol of Bollywood was bold enough to accept unusual roles. Her debutrole in 'Ajnabee' has very much appreciated and 'Raaz' proved to be aboon for Bipasha. This dazzling, hot actress feels her eyes are herstrong feature.
19. Koel Mullick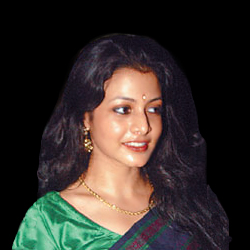 CharmingBengali actress Koel Mullick, daughter of Bengali actor Ranjit Mullick,debuted with the film Haranath Chakraborty's 'Nater Guru' (2003). Thispetite girl created a sensation of sorts with her first film.Expressive, beautiful and blessed with a natural star appeal, Koel isan aspiring Odissi dancer. With in a short span of time this honey eyedbeauty has became one of the most happening star in the Bengali filmindustry.
20. Katrina Kaif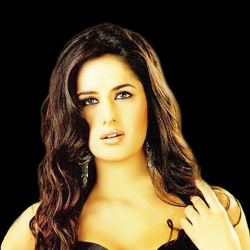 KatrinaKaif, the model with a captivating look and voluptuous figure was bornto a Kashmiri father and English mother. Brought up in London, sheshifted to Mumbai to take acting as a full-fledged career. Thisstunning beauty debuted in the Hindi film 'Boom'. Her gorgeous face andhourglass figure, have given her chances in numerous advertisements andmusic videos. Highly professional, Katrina is known in the industry asthe beauty with brains.